The Association to Advance Collegiate Schools of Business (AACSB) is dedicated to ensuring that business education is at a certain standard and that students are getting high-quality schooling. To be a business school accredited by the AACSB means it measures up to a methodological and meticulous peer-review assessment. These schools are highly regarded in the business world; their graduates are also seen as more competent and more prepared to face the competitiveness of their field head-on.
If you're looking for a good MBA program, then looking for an AACSB accreditation is a good start. As of 2023, 963 institutions around the world hold this accreditation. These are either business or accounting accreditations, the latter being an additional acknowledgment that an institution's accounting program is of excellent quality.
California-based programs, in particular, are ideal if you are looking for diversity, as it is one of the bigger states in the U.S. and has numerous schools to choose from. It is also considered a great area for businesses for its operating incentives given to business owners. California is a great space for those in the field, from large to small businesses. Getting your MBA from an AACSB-accredited program in California is a practical option for those seeking to further their education.Here are all the AACSB-accredited business schools that offer MBA programs in California:
The University of California, Berkeley – Haas School of Business
Dominican University of California – Barowsky School of Business
University of California, Irvine – The Paul Merage School of Business
University of California, Riverside – School of Business
University of California, Davis – Graduate School of Management
The University of Southern California – Marshall School of Business
California State University, Bakersfield – School of Business
California State University, Chico – College of Business
California State University, Fullerton – College of Business and Economics
California State University, Fresno – The Craig School of Business
California State University, Sacramento – College of Business
California State University, Stanislaus – College of Business Administration
California State University, Northridge – David Nazarian College of Business and Economics
The University of California, Los Angeles – UCLA Anderson School of Management
Saint Mary's College of California – School of Economics and Business Administration
The University of California, San Diego – Rady School of Economics
California State University, East Bay – College of Business and Economics
California State University, San Bernardino – Jack H. Brown College of Business and Public Administration
California State University, Long Beach – College of Business Administration
California State University, San Marcos – College of Business Administration
California State Polytechnic University Pomona – College of Business Administration
California State University, Los Angeles – College of Business and Economics
California Polytechnic State University, San Luis Obispo – Orfalea College of Business
University of the Pacific – Eberhardt School of Business
Chapman University – The George L. Argyros School of Business and Economics
Sonoma State University – School of Business and Economics
Claremont Graduate University – The Peter F. Drucker and Masatoshi Ito Graduate School of Management
Naval Postgraduate School – Department of Defense Management (DDM)
San Diego State University – Fowler College of Business
San Fransisco State University – College of Business
Woodbury University – School of Business
University of San Fransisco – School of Management
Loyola Marymount University – College of Business Administration
San Jose State University – Lucas College and Graduate School of Business
Pepperdine University – Pepperdine Graziadio Business School
Santa Clara University – Leavey School of Business
University of San Diego – Knauss School of Business
Stanford University – Graduate School of Business
Choosing the best-fitting MBA program for you depends on multiple factors. Aside from the location, curriculum, and tuition, the mode of instruction should also be considered. If you live in the state or can afford to move there during your studies, you can opt for a fully face-to-face or hybrid mode of delivery. However, if your circumstances are a bit tight, you can go for a program completely delivered online.
California-Based AASCB-MBA Programs

The Haas School of Business is the second-oldest business school in the U.S. Their full-time MBA program focuses on business basics that will help students in leadership positions. They heavily emphasize leadership development, experiential learning, and global opportunities.
They also have an MBA for Executives Program that lasts for 22 months. The program boasts a "high-achieving and close-knit community," which makes collaboration among peers easier.
Additionally, Haas also offers an Evening and Weekend MBA Program, which is designed for flexibility. This is ideal for working professionals whose schedules may be difficult to accommodate for traditional school hours. Half of the program is online at set times, while the other half can be at the student's preferred schedule.
---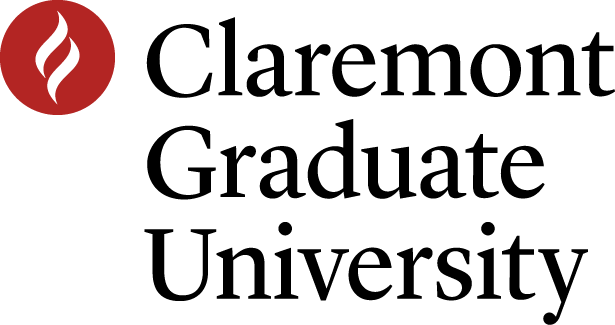 Clairemont Graduate University's business school sets itself apart with its importance to ethics and social responsibility. They train future leaders to make positive changes and develop their management styles.
They offer The Drucker MBA, which can be taken up fully in-person or in flex mode. Each class has an average of 15 students, making it a more intimate experience. Depending on the student's schedule, these programs are also estimated to take 21-24 months to complete but can be finished in as little as 12 months. Switching between full-time to part-time is also possible. The school also allows students to receive up to three certificates (Analysis & Decision-Making, People & Strategy, and an elective concentration) or add a dual degree.
---

The environment where Stanford offers its MBA is unlike any other school; its location in Silicon Valley allows students to grow inside and outside the classroom. They also boast an impressive percentage of 91% of their students receiving job offers within three months of graduating.
The MBA program at Stanford allows students to have joint and dual degrees with other schools in the University, such as Education, Engineering, Humanities & Sciences, Law, Medicine, and Sustainability. The Graduate School of Business offers the two-year program, which also doubles as a research institution. As a result, lectures are given by industry officials and world-class researchers.
---

Based in the diverse city of Los Angeles, the UCLA Anderson School of Management focuses on sharing success, thinking fearlessly, and driving change. This business school is also a research institution. They offer multiple MBA program variations: the full‐time MBA, Fully‐Employed MBA, Executive MBA, and the UCLA‐NUS Global Executive MBA.
The full-time MBA has a 22-week curriculum with over 15 optional specializations and more than 115 available electives. The Fully‐Employed MBA is taken over 33 months with 80 units. They offer flexible and accelerated options, making it fit for students unwilling to leave their careers while studying.
The Executive MBA is also quite flexible as it is over 22 weeks and has classes on the weekends. Electives can also be taken during the summer period. Finally, the UCLA‐NUS Global Executive MBA is a special tie-up with NUS Business School. It offers two MBA degrees in 15 months and a global education that features stays in the United States, Singapore, China, and India.
---

The George L. Agryros School of Business and Economics grants its students connections to executives from all over the country and worldwide. The faculty, professors, and scholars all have experience and expertise that will help shape the future of business.
The Full-Time MBA program lasts 16-21 months and specializations in Accounting, Business Analytics, Entertainment and Media Management, Entrepreneurship, Finance, Global Business, Marketing, and Strategic Management. The Flexible MBA program is customizable, with students choosing self-paced classes held during the day or the evening over 21-28 months. The Executive MBA program is good for networking since professionals can make connections. It lasts for 21 months, with textbooks and case studies provided, and even meals before classes. The Integrated MBA program is offered to Chapman University undergraduates and will be taken during the final year. No prior business coursework is required to apply.
---

The College of Business Administration at Loyola Marymount University values academic excellence in its students and fosters their talents to contribute to the industry and society.
The MBA degree program is part-time, has an average class size of 20 students, and is held during the evenings. There are also two dual degrees offered, the first being the JD/MBA Program for those taking their Juris Doctor degree from Loyola Law School. The student must be accepted by both the business and the law school. The second is the Engineering/MBA Dual Graduate Degree for students taking up their masters in Engineering. Qualified degrees are Civil Engineering, Computer Science, Electrical Engineering, Environmental Science, Healthcare Systems Engineering, Mechanical Engineering, and Systems Engineering. Finally, the Executive MBA lasts 22 months and has classes every Saturday.
---
Fully Online AACSB-Accredited Programs In California

UC Davis's Graduate School of Management ranks #2 in Faculty Quality globally. They offer many types of MBA programs, with their fully online, STEM-designated MBA being ranked among the Top 20 Best Online MBA Programs in the U.S. Anyone in the world can take the MBA@UCDavis. They offer in-person residential experiences at their campus and connections to Silicon Valley. 
The classes are held live online, which makes it good for students to interact with their teachers and peers. Assignments and coursework are self-paced for students to complete in their own time. There are also scholarships available for qualified students. This program takes 24–36 months to complete and is taught by the same faculty as their full-time MBA. Some of the courses covered are Markets and the Firm,
Negotiation in Organizations, Financial Accounting, Data Analysis for Managers, and Management of Innovation. Electives are also available in analytics, entrepreneurship, marketing, and more.
---

The Online MBA (OMBA) program offered by the Marshall School of Business was listed as one of the best online MBA programs in 2021. For 21 months, this is an accelerated MBA program perfect for professionals who may have strict schedules. The University of Southern California is known for its strong alumni network, diverse community, and helpful career services. 
The course is structured to have synchronous and asynchronous activities and a week-long residential intensive. Class sessions are held online twice a week, while asynchronous tasks involve video presentations and simulations. The curriculum is considered to be cross-disciplinary and holistic. Some courses include Opportunity Recognition and Implementation, Business Environment & Leadership, and Managing Outside the Firm.
---

The Online Master of Business Administration program at California State University, Stanislaus, is known for its quality, flexibility, and affordability. This AACSB-accredited program requires no GMAT or GRE. The pacing can be as quick or slow as the student requires, with a 2-7 year period to complete studies.
Aside from core business classes, there are other areas of focus, namely Digital and Social Media Marketing, Finance, and Human Resource Management. Their instructors are all Online Learning Consortium (OLC) certified, so you can trust they can effectively teach online.
---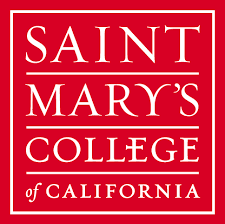 A program that is offered to anyone in the world, Saint Mary's College of California's online MBA program is self-paced and can be completed in as little as 12 months. They have a student-to-teacher ratio of 4:1 which makes learning much more personal.
The courses in this program range from Applications in Modern Managerial Economics to Strategic Thinking for Organizational Success, among others. There is also a Capstone course where students work in teams to operate a simulated management exercise.
---

California State University, San Bernardino, offers an Online Executive MBA that was listed in Princeton Review's Top 50 Online MBA Programs. To apply, two years of working experience are required. Classes are flexible, and students can take them during the evenings and weekends should they choose to do so.
It is 30 units and is an accelerated version of their on-site MBA but has the same curriculum. There are 2 Foundation courses, 7 Essential courses, 2 Culminating experiences, a comprehensive exam and portfolio, and 1 Elective course. Scholarships are also available for prospective students.
---

Pepperdine University Online MBA is listed in Princeton Review's Top Online MBA Rankings. They describe the program as applied, experiential, learner-focused, and relational. It is customizable with any of the seven concentrations: Business Analytics, Digital Innovation and Information Systems, Entrepreneurship, Finance, Leadership and Managing Organizational Change, Marketing, and Global Business. 
Aside from being AACSB-accredited, this program does not require GMAT and can be finished in 24 months. Students can pitch business solutions to companies such as Adobe and Coca-Cola. Additionally, the course has an on-site immersion in Malibu, California. Classes are done live, while coursework is self-paced.
---


The Online MBA offered at the Leavey School of Business is designed by Silicon Valley professionals with the actual field experience to produce Silicon Valley Professionals (SVPs). Santa Clara University also grants scholarships to those who have been affected by tech layoffs as well as adapted admissions requirements. They are also ranked #1 in Career Outcomes & Academic Experience by Poets&Quaints. 
There are different specializations available: Data Science and Business Analytics, Leading Innovative Organizations, Marketing, Finance, and Entrepreneurship, and New Venture Creation. This program is an accelerated alternative to their full on-campus MBA, allows for a customized schedule, and can be completed in at least two years. A networking feature in the form of an integrative portfolio is also offered to students.