As more and more children are identified as having learning difficulties and other special needs, the area of special education is fast growing. As a result, there is a quickly expanding need for special education specialists and educators, and this industry welcomes many people to commit their time and energy to this distinctive and very fulfilling career path. A master's degree is a great approach to getting ready for this crucial task if you're interested in a career in special education. With a master's degree, you will be able to work with children with a variety of special needs, making it possible to elicit positive change in their lives.
If you're interested in special education, California is a fantastic destination to pursue it. California is a great area to study special education because of its dedication to delivering high-quality instruction to all pupils. Moreover, everything needed to do well in school and improve the lives of special education children is provided by the state. In addition, it includes a number of projects and activities that support special education teachers and students while giving students the opportunity to work and collaborate with others. A number of top-notch universities that provide special education degrees are also located in the state.
For those who are interested in pursuing a master's degree in special education, below is a list of universities within California that offer a master's degree in the said field:
California Polytechnic State University
Fresno Pacific University
University of San Francisco
National University
Point Loma University
Chapman University
San Francisco State University
Loyola Marymount University
Biola University
San Diego State University
San Jose State University
California State University, Long Beach
California State University, San Bernardino
California State University, Los Angeles
So if you are looking for a career that is both challenging and rewarding, consider a career in special education and possibly within the state of California. With a master's degree, you'll be more equipped and given the greater capacity to spark a real difference in the lives of children with special needs.
California Masters in Special Education Programs

California Polytechnic State University's Integrated M.S. Students have the chance to develop their special education knowledge and skills through the Mild/Moderate Disabilities Credential Program (MS/SPED) in Special Education/Education Specialist (Special Education). The curriculum emphasizes teamwork, individualized instruction, and the development of welcoming and encouraging learning environments as it prepares graduates to take on a variety of responsibilities in special education. Graduates are prepared to handle the varied duties of a special educator, including teaching and behavioral assistance as well as advocacy and close collaboration with parents and other professionals.
The course places a strong emphasis on positive behavioral support plans and offers applicants the chance to specialize in fields like autism. The program, which has a cohort-based structure and results in a Preliminary Education Specialist Mild/Moderate Teaching Credential and an M.S., can be finished in two years or three-quarters of full-time study. regarding Special Education. Graduates have a high rate of career success, and many land teaching jobs immediately after finishing the course of study.
---

The special education programs at FPU are centered on producing graduates who consider teaching as a form of atonement and who go on to become academics, professionals, humanitarians, and leaders in their industry. The programs provide core coursework for a Master of Arts degree in Special Education as well as a Special Education Credential that qualifies students for a temporary teaching credential.
Students have the opportunity to pursue a master's degree to further their understanding of teaching methods and other special education-related issues after meeting the prerequisites for certification. A focus on teacher inquiry, linking theory to practice, advocacy, and service to the profession are some of the program's features. With a purely online mode of delivery, the program is supported online by tools like Zoom and Moodle, and the cohort format develops a strong community of practice.
---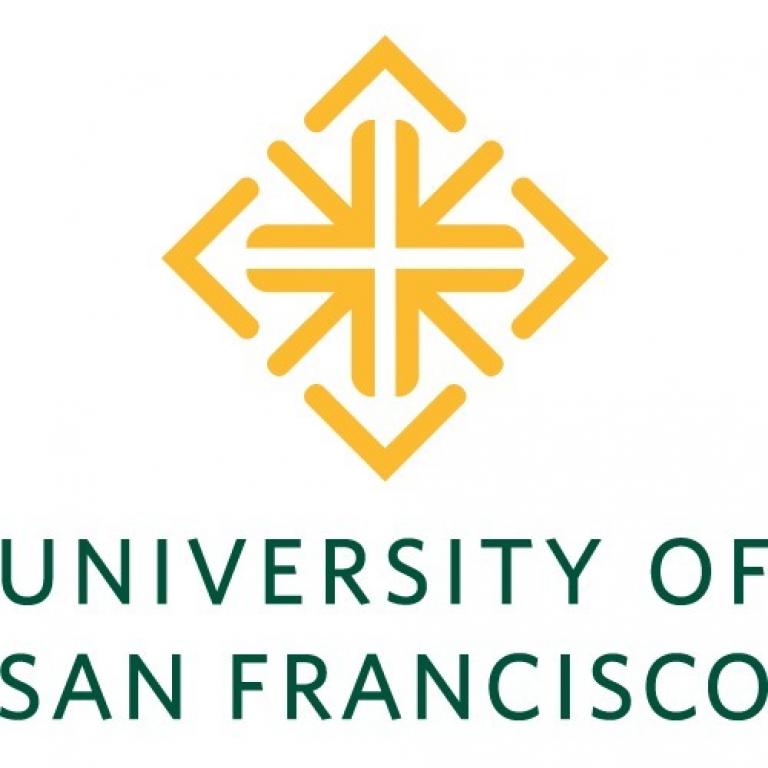 The special education program at the University of San Francisco (USF) offers several program features that ensure students are well-prepared for the demands of their future jobs. The instruction and assignments are designed to connect theory and research to practical teaching practices. Students benefit from a close-knit cohort and small class sizes, fostering a personalized learning environment. Extensive supervision and mentoring are provided to support students in meeting job, program, and state requirements. The program focuses on equipping teachers with practical skills that can be immediately applied in K-12 classrooms.
Additionally, USF assists students in finding paid special education teaching positions upon graduation, enhancing their career prospects. For credential holders in special education, there is a one-year track, while for non-credential holders who are being introduced to the teaching profession, the university also provides a two-year track
Overall, students will develop the ability to design and deliver structured lessons using Explicit Instruction and Universal Design for Learning, implement culturally responsive teaching methods, and utilize a range of assessments for instructional planning and decision-making. They will also learn how to establish and modify positive learning environments based on needs. Graduates of this course will also gain knowledge of how to apply Special Education law to create Individual Education Plans and enhance communication and collaboration with families and the school community.
---

In the heart of San Diego, the National University offers two programs for the Master of Education in Special Education. The institution aims to provide candidates with the fundamental knowledge and abilities needed to work with students with disabilities in inclusive settings. The program's sequential course structure also enables applicants to obtain more professional understanding, while incorporating evidence-based teaching strategies into practice. The curriculum equips applicants to successfully teach in inclusive classroom environments by stressing important skills in laws and regulations, positive behavior management, and assessment. The two programs they offer are specializations in:
Mild to Moderate Support Needs (MMSN) Teaching Credential with Internship Option
Moderate to Severe Support Needs (ESN) Teaching Credential with Internship Option
The offered programs are in line with the California Commission on Teacher Credentialing's (CTC) new Education Specialist Authorizations and Standards. As part of the master's degree, these schools also let candidates earn the Preliminary Education Specialist Credential: MMSN/ESN Credential with Intern Option (CA). For educators who want to advance into leadership positions or enhance their own teaching methods, a master's degree in education is the best option.
---

Point Loma University (PLNU) offers fully online master's degree programs in special education that are designed to accommodate diverse schedules. The program aims to enhance educators' effectiveness in serving students with special needs, emphasizing the belief in the value and potential of every student. With customizable and convenient online courses, students can tailor their learning experience based on their future goals. The program offers two variations:
Master of Arts (M.A.) in Special Education
Master of Science (M.S.) in Special Education
The former usually can be completed within a shorter completion time of as short as even just 16 months, and it also requires a final action research project. The latter is characterized by a thesis component for those interested in pursuing a doctorate-level program. The curriculum aligns with professional standards and offers additional authorizations in various special education areas. The program is accredited by the WASC Senior College and University Commission (WSCUC) and approved by the California Commission on Teacher Credentialing, meeting the state's requirements for educator certification.
---

The Master of Arts in Special Education and Education Specialist degree at Chapman University aspires to develop compassionate and cooperative educators. The curriculum emphasizes effective communication, informed decision-making, student advocacy, mediation, leadership, and the capacity to influence positive change. Graduates of the program are equipped with the ability to promote inclusive communities. Chapman University offers special education credential programs approved by the California Commission on Teacher Credentialing.
The programs prepare candidates for teaching credentials in Mild Moderate Support Needs and Extensive Support Needs, enabling them to serve as special education teachers in various K-12 settings. Small class groups, early field experiences, flexible enrollment choices, including a paid University Intern Credential program, and afternoon and evening course schedules to accommodate working people are key characteristics of the curriculum. A Master of Arts (MA) in Special Education with a single or dual embedded certificate is another option available to students. For full-time students, the programs can be finished in 18 months; part-time participation is also a possibility.
---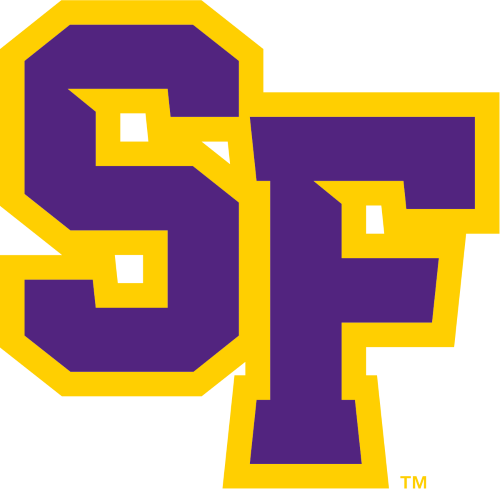 The Master of Arts in Special Education program at San Francisco State University aims for graduates to achieve mastery in the field of special education and inclusive practices. By focusing on how research affects practice, it promotes competency among scholars, practitioners, and researchers. Graduates should have an inquiry attitude, reflect on their work, and use critical thinking techniques. Additionally, the curriculum trains educational leaders who can collaborate effectively with various types of people, families, and communities.
Students may choose to specialize in one of the following areas of interest:
Early Childhood Special Education
Extensive Support Needs
Orientation and Mobility
Mild to Moderate Support Needs
Visual Impairment
---

The Special Education program at Loyola Marymount University prepares candidates to work with students with exceptional needs across various areas of specialization. The Special Education program offers several different credentials and opportunities for graduate work, but for a master's in special education, they offer the Master of Arts Degree in Special Education with Cross-Cultural Emphasis. This can be pursued with a preliminary Education Specialist Credential for Mild/Moderate Disabilities, but alternatively, this credential can be pursued simultaneously with the aforementioned master's degree.
The offered program focuses on developing candidates' professional disposition, positive behavior support, assessment skills, and instructional expertise. Graduates of the program are expected to demonstrate a positive attitude towards learning, knowledge of ethical standards, and an understanding of diverse learners. They should also be able to implement evidence-based practices, conduct assessments, and plan engaging and inclusive instruction using technology.
---

The Master of Science in Special Education program at Biola University offers a unique opportunity for educators to integrate their Christian faith into their vocation while enhancing their skills in supporting students with mild to moderate special learning needs.
This program provides graduates with the knowledge and practical experience required for professional advancement and the capacity to make a significant impact in the field of special education. It does this through collaborative research, flexible online learning options, and the opportunity of earning a California Special Education Credential.
---

San Diego State University's Master of Arts degree in Special Education offers advanced knowledge and skills in special education, and it can be pursued concurrently with Education Specialist Clear/Induction Credentials. The program is open to individuals with various undergraduate degrees. Specializations within the degree include the following:
Autism
Early Childhood
Mild to Moderate Support Needs
Extensive Support Needs
The degree learning outcomes encompass applying social justice and equity frameworks, as well as conducting research projects. Students will also be focusing on synthesizing research literature, implementing evidence-based practices, and developing a professional identity incorporating both leadership and advocacy.
---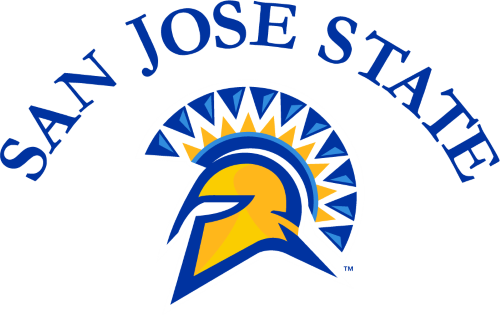 If you hail from the area of San Jose, you may consider obtaining a Master of Arts in Special Education from San Jose State University. The program prepares students for leadership roles in the field through a comprehensive curriculum and specialized coursework. The program emphasizes research projects to address questions about practices, policies, and strategies in special education. The program has been recognized as #34 out of the Top 64 Best Online Institutions for Early Childhood Education Master's Degrees by Discover Early Childhood EDU, and it can be completed on a full-time or part-time basis within 12 to 18 months.
Furthermore, students have the opportunity to apply for the Teacher Residency Program and the Impact Residency Fellowship. This opportunity offers funding, mentorship, and chances for extensive networking. Training is also provided in designing culturally appropriate instruction, utilizing different assessment methods, and applying research-based knowledge to improve special education services. Overall, graduates of this program are equipped with skills in assessing educational needs and evaluating evidence-based practices.
---

One of the master's programs that one can also look into is at California State University, San Bernardino. Through their Master of Science in Special Education program, students will get advanced training in research methodologies and evidence-based practices that address current topics and concerns in the area of special education. There are options for specific concentrations, which namely include:
Mild to Moderate Support Needs
Moderate to Severe Support Needs
Early Childhood Special Education
It must be noted that students pursuing a Master of Science in Special Education must also be enrolled in a program leading to an Education Specialist credential or must be returning students with an existing Education Specialist credential.
---

Through challenging academic coursework and introspective inquiry, the Master of Science in Special Education program aims to improve students' abilities and special education expertise. Graduates have gone on to hold doctoral degrees, assume leadership roles, and teach in universities. 30 units make up the program, which is normally completed in 2 years.
There are two tracks available: Pathway 1 is completely online and geared toward classroom instructors with post-baccalaureate credentials. In contrast, Pathway 2 is meant for teachers with credentials or education professionals without credentials. This program offers individualized guidance, evening seminars, possibilities for research, and grant opportunities.
Graduates will be able to apply theory to practice, synthesize research in special education, plan transitions, work with stakeholders, plan transitions, and assess data for instructional decision-making.
---

Handled by the university's Division of Special Education and Counseling, several graduate programs are available at California State University – Los Angeles. These are all Master of Arts Degrees in Special Education options:
Autism
Early Childhood Special Education
Mild or Moderate Disabilities
Moderate or Severe Disabilities
Multicultural or Multilingual Special Education
Physical and Health Impairments
Visual Impairment & Blindness: Orientation and Mobility
Visual Impairment & Blindness: Teacher Preparation
With its several master's degree programs in special education, California State University in the city of Los Angeles stands out for giving students the chance to specialize in an extensive range of fields. This broad selection of programs encourages diversity within the industry while enabling students to acquire specific knowledge and skills. Due to the university's dedication to individualized instruction, graduates are well-equipped to improve the lives of people with disabilities and advance the special education profession.