California provides a number of opportunities for students who wish to become involved in the field of education or increase their chances for career growth. There are many schools of education in California, from budget-friendly state universities to private, faith-based options. Many schools have flexible schedules and online options for students who need to continue their employment or have other obligations. Additionally, many of the schools of education feature many different programs, including bachelor's and graduate degree programs, credentialing programs, and certificate programs, and there are typically many different options within the degree program level as well. Individuals are highly likely to find what they need due to these numerous options.
With a population of over 6 million students, California has a plethora of education-based degrees and careers available. Below is a review of what the schools of education in California offer. The schools include:
Stanford University
UC Los Angeles
UC Irvine
UC Berkeley
UC Davis
San Diego State University
Loyola Marymount University
University of California, Riverside
University of California, Santa Barbara
UC San Diego
Claremont Graduate University
UC Santa Cruz
Chapman University
San Jose State University
Pepperdine University
University of San Francisco
University of La Verne
Azusa Pacific University
Alliant International University
Biola University
California Lutheran University
California State Polytechnic University, Pomona
CSU East Bay
CSU Fresno
CSU Fullerton
CSU Long Beach
CSU Los Angeles
CSU Northridge
CSU Sacramento
CSU San Bernardino
CSU Stanislaus
CSU Irvine
Fielding Graduate University
San Francisco State University
St. Mary's College of California

The College of Education at CSU Long Beach has provided knowledge to over 3,000 students since it was established, providing California with well-educated teachers and leaders. The college has a faculty-to-student ratio of 1:21, meaning that students receive plenty of attention from their professors. There are 25 degree and credential programs within the College, and they partner with 100 organizations through which students can gain experience. Ultimately, students are prepared for careers in urban settings through an innovative, evidence-based curriculum. The available programs include bachelor's degrees, teaching credentials, master's degrees, doctoral degrees, and graduate programs.
---

Stanford Graduate School of Education, founded in 1917, continues to uncover new knowledge of the field of education to this day through their innovative programs that emphasize discovery, learning, and teaching to both students and faculty in order to drive change. Today, the university is rated #7 in the entire country for best graduate
education programs on the US News and World Report. The School of Education offers two undergraduate programs, eight master's degree progams, and eight doctoral programs. The School also offers online and on-campus professional programs for those seeking to grow their career. Students are taught by faculty who are leaders in the world of research and teaching.
---

UCLA's School of Education and Information was founded over 100 years ago and is the longest-running school at UCLA. Today, they continue to provide high-quality education to students from many walks of life, as the school prioritizes equity, diversity, and inclusion. UCLA is ranked #7 on the US News and World Report list of the best schools of education. The school focuses on providing not only student education but continuing education and development for teachers, particularly those in urban communities and diverse environments. UCLA offers undergraduate, master's, and doctoral degree options. There are also professional leadership development and certificate programs available.
---

UC Irvine's School of Education, established in 1967, is ranked #11 on the US News and World Report list of the best schools of education. The mission of the school is to improve access to educational opportunities in the community. Each program is based on cutting-edge research that prepares students to become empowered leaders. UC Irvine offers a PhD in Education, a Master of Arts in Teaching with the credential, and a bachelor's degree in Education Sciences. These courses are taught by world-renowned faculty.
---

UC Berkeley's School of Education, founded in 1913, strives to create a public education that is equitable and inclusive for all students at all levels. The school offers an online undergraduate minor in education, masters degree programs, and PhD programs. It also offers professional development programs for professionals looking to expand their career opportunities, including a MA in Teacher Preparation, various degrees in Leadership, and a PhD in School Psychology. In these programs, students are taught practical and theoretical studies by engaging, experienced, and passionate faculty. Students in the MA and PhD programs have the opportunity to research the following topics:
Social Research Methodologies
Learning Sciences and Human Development
Critical Studies of Race, Class and Gender
Policy, Politics, and Leadership
---

The UC Davis School of Education was founded in 2002. The school provides learning opportunities to a wide variety of diverse students. They offer a teaching credential, PhD programs, and EdD programs. The teaching credential allows students to gain teaching experience in numerous urban, rural and suburban school districts. The PhD program educates students in research methodologies that will prepare them for a future career of managing the issues that arise in schools. The EdD program is a WASC-accredited Doctorate in Educational Leadership that prepares students to become equitable leaders in schools across the state. The ultimate mission of the school is to eliminate inequities through education by teaching future educational leaders to be advocates.
---

San Diego State University is ranked number four on the US News and World Report's list of best education schools in California, and number 49 in the entire US. The College of Education at SDSU, founded in 1897, features 12 credential programs, 10 certificate programs, and six majors and minors. The educational programs prepare enrollees to become teachers, school administrators, counselors, educational leaders, and more through their various degree pathways and research opportunities.
---

The School of Education at Layola Marymount University educates students to become advocates of equity and social justice in their communities. There are multiple areas through which the School provides education, including
Teacher Preparation
Educational Leadership
Higher Education Administration
School Psychology
Counseling
Educational Studies
Doctoral Program
Undergraduate Teacher Training
These categories each feature the opportunities to earn various degrees, certificates, or credentials to assist with career growth. In order to apply for the School of Education, a student must have a cumulative overall GPA of 3.0 or a 3.0 in the last 60 semester units one had enrolled in.
---

UC Riverside, located inland of Southern CA, supports their diverse student population in their School of Education by providing the knowledge needed to enter a variety of careers in the public or nonprofit space. There are a number of degree pathways a student can take through the School's undergraduate programs, master's degree programs, doctoral programs, and teacher education programs. Students can earn a teaching or education specialist credential alongside their master's degree, with the option of a single or multiple subject credential. There are seven specialization areas available within the PhD program.
---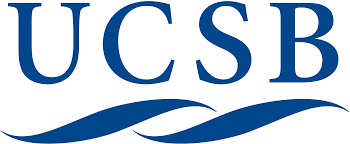 The Gevirtz School of Graduation at UC Santa Barbara offers masters degrees and PhD degree options that include options for specific focus areas of research. These research areas are offered through their Department of Counseling, Department of Education, and department of Clinical and School Psychology. There is also a teacher education program available as well as education minors. Students can conduct the research required for their chosen program through the multiple clinics available through the School.
---

UC San Diego's Department of Education Studies is dedicated to providing knowledge to students who wish to become involved in the field of education by earning a credential or degree through attending the undergraduate, masters, doctoral, or credential programs. The school provides this education by teaching through a blend of research and practice. The Department works with the goal of building partnerships and trust with the community to address complex issues and engage in innovative approaches. Along with the degree and credentialing programs, there are five minors in education available.
---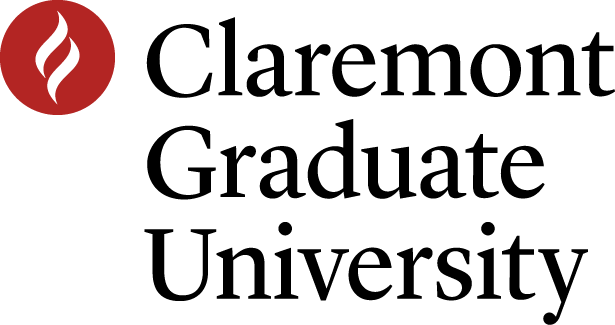 CGU's School of Educational Studies has been providing education programs for almost 100 years. These programs teach students how to approach their future careers in a socially just and publically accountable manner. The master's and doctoral programs at CGU are customizable, allowing students to design the program that meets their needs based on their schedule and goals. There are also teacher education credentialing programs. The educational programs include:
MA in Community-Engaged Education and Social Change
MA in Educational Evaluation and Data Analysis
MA in Education
MA in Student Affairs and Educational Justice
PhD in Education:

Higher Education/Student Affairs
K12 Education and Equity
Urban Leadership

Single or Multiple Subject Teaching Credential
Education Specialist Instruction Teaching Credential
Mathmatics Teaching Credential
Induction Program Credential
---

UC Santa Cruz's School of Education offers undergraduate, master's and doctoral (PhD) programs for individuals who want to become involved in the field of education or expand their career opportunities. The master's degree program includes a teaching credential for future teachers or those who want to be in other careers. The PhD program is for those who want to become researchers and commit to equity in education. There are also minors available in Education, including a STEM pathway. The department focuses on research that promotes "social and linguistic justice" to positively affect the future of teaching. Additionally, each program helps students form an understanding of how culture and power intersects in educational settings.
---

The College of Educational Studies at Chapman University offers undergraduate, graduate and doctoral degree programs that will qualify individuals to gain professional employment in schools and local communities. These programs fall into several different categories: Teacher Education (offering master's and teaching credentials), School Counseling (master's degree), School Psychology (EdS degree), Leadership Development (master's degree), and Education (PhD). The bachelor's degrees offered include a program in Integrated Educational Studies and an integrated bachelor's and master's degree program that allows students to go straight from undergraduate to graduate studies. The school also offers a minor in Leadership Studies and other interdisciplinary minors.
---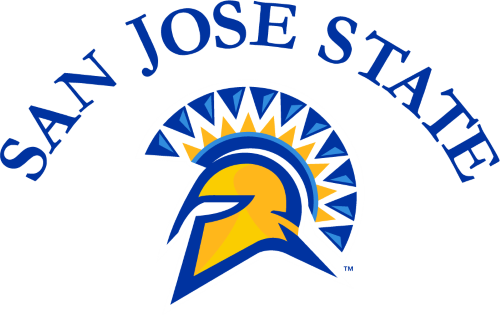 San Jose State's Lurie College of Education, founded in 1857, features a wide variety of programs including six undergraduate bachelor's degrees, five minors, nine graduate degree programs, and ten credential programs. These degrees are offered across the seven academic departments in the College. The College of Education educates students the necessary skills needed to apply their services to local organizations and communities. In order to be admitted into the university as a freshmen, one must have earned a high school diploma with grades of a C- or better and fulfill the other subject requirements. SJSU allows students who have earned an associate's degree elsewhere to transfer over to complete their program.
---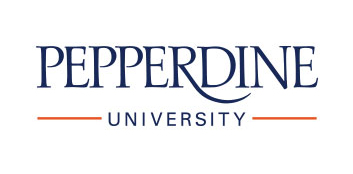 Pepperdine University's Graduate School of Education and Psychology, established in 1971, works to promote academic excellence amongtheir students and provide graduates with the knowledge they need to provide meaningful service in their future careers. These programs are offered online, with some being offered in a hybrid format. Graduate students will be prepared to take on careers in teaching, administration, or other professional services in education. The School also features Continuing Education Programs which helps professionals further develop their skills and fulfill CA state requirements.
The degree programs include:
MS in Organizational Leadership and Learning
MS in Learning Design and Technology
MS in Leadership in Higher Education
MS in Leadership in Pre K to 12 Education
EdD in Learning Technologies
EdD in Organizational Leadership
EdD in Educational Leadership Pre-K to 12
PhD in Global Leadership and Change
---

The School of Education at La Sierra University, established in 1968, prepares students for future careers in education through their cutting edge research. The School understands that an increase of teachers is needed to meet the demand, and they are prepared to help assist with meeting that demand through their programs. La Sierra University offers a variety of undergraduate and graduate degrees in the following categories:
There are also credential programs, which involve a basic skills testing requirement. Each of the programs will help students gain critical thinking skills that apply to their future careers within the community.
---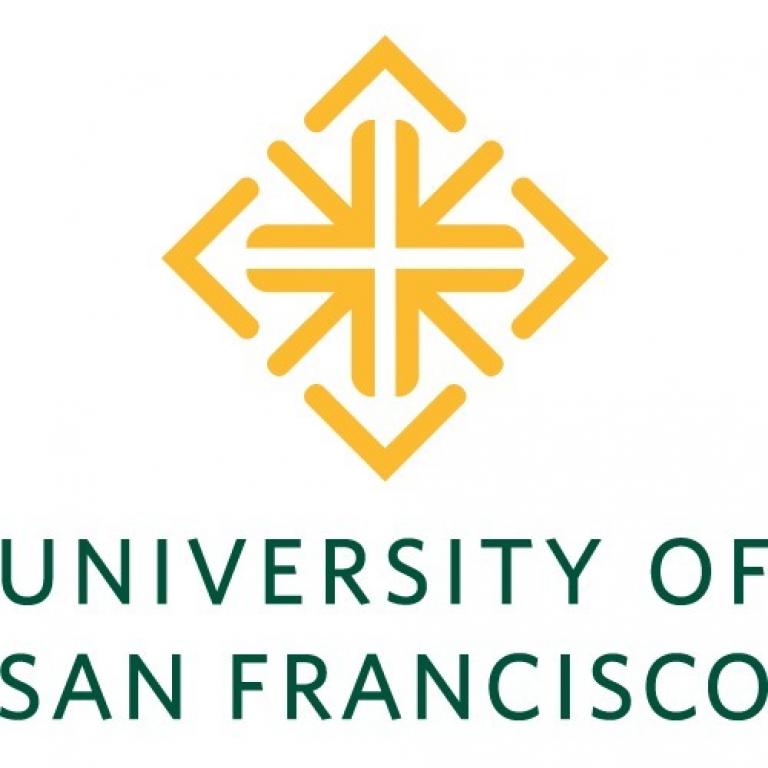 The School of Education at University of San Francisco, founded in 1947, promotes unique ways of thinking about education and equality through their many programs that follow a high standard of quality that has been in practice since the inception of the programs. The SOE offers two undergraduate programs, twelve master's degree programs, and seven doctoral programs. All degree levels offer the option for students to earn a credential with the applicable degrees, or not, depending on a student's goals. There are degree programs for individuals who want to become teachers, programs for those who want to be in leadership, international and multicultural degree programs, and more. These programs can last 4-10 years depending on the program, if a student is attending full or part-time, and more.
---

There are multiple graduate and undergraduate degree programs offered through University of La Verne's College of Education. The two undergraduate degree programs are a bachelor of science in Child Development and a bachelor of arts in Educational Studies. There are a total of seven master's and doctoral degree programs that cover a number of important topics, including:
MS in Child and Adolescent Development
MS in School Psychology
MS in Educational Counseling
EdD in Organizational Leadership
MEd in Educational Leadership
MA in Teaching
MEd in a special emphasis program
Students are prepared to become advocates of social equity and educators for their community. The programs provide students with up-to-date information that is needed to begin a career in today's environment within schools and other organizations. University of La Verne has small class sizes and flexible course times to help accommodate the various needs of students.
---

The goal of the School of Education at Azusa Pacific University is to equip students with the knowledge and skills needed to make a difference in a variety of diverse settings. There are a number of graduate degrees offered in topics such as special education, educational leadership, teaching, technology and learning, and school counseling and psychology. Students can also earn single or multiple subject teaching credentials as well as credentials in special education. The school demonstrates a high level of quality through their multiple accreditations, including CTC, NASP, NCATE (CAEP), and WASC.
---

Alliant International University's California School of Education features seven education or credential programs:
Teaching English
Administrative Services
School Psychology
Arizona Teaching Certificates
School Counseling
Educational Leadership and Management
California Teaching Credentials
Some of these programs are offered online, including the various credentials through the University, and the Masters of Arts in Teaching English with the Teaching Credential. There are also on-campus and hybrid options for students who prefer to attend class that way. Students also learn how to apply their knowledge through extensive, hands-on practicum opportunities. The main focus of these programs is to teach students the skills needed to become single or multi-subject teachers, school psychologists, school counselors, or leaders in education. This knowledge is given to students with a focus on working in diverse environments and schools.
---

The School of Education at Biola University prepares students for a variety of paths within education, whether it's classroom teaching, becoming involved in leadership and research, or more. Biola University is a Christian faith-based university with a Biblically-centered curriculum, for those who may be interested in that option. Students will learn through coursework in the classroom as well as practice in classroom settings. Biola University offers bachelor's, master's, certificate, and credential programs. Each program prepares students to enter the field of education or advance their career opportunities. There are online and on-campus formats available. In total, there are three bachelor's degree programs, three minors, six master's degree programs, three certificates, and five credentials available to earn.
---

California Lutheran University's Grauduate School of Education prepares students to become teachers, administrators, and counselors. The School is partnered with regional schools that allow students to gain experience and turn theory into practice during the process of receiving their education.There are more than 20 programs offered through the School of Education through departments including Educational Leadership, Learning and Teaching, and Counselor Education. For those who want to become teachers, there are options where individuals can focus on education for the Deaf and Hard of Hearing alongside standard programs such as K-12, secondary, special education, and college.
---

Cal Poly Ponoma features a School of Education through their College of Science and Mathematics that offers both credential programs and master's programs. There are five credential programs, including:
Multiple Subject
Bilingual Authorization
Single Subject
ED Leadership and Admin Services
Special Education
Along with the credential programs, there are also four master's degree programs, including:
Special Education
Curriculum and Instruction
HECSA
ED Leadership and Admin Services
Students in applicable master's programs will be able to apply what they have learned through clinical practice. Cal Poly Ponoma has a commitment to social justice, and incorporates this within their programs so students will graduate with that same commitment and be advocates for their community.
---

The College of Education and Allied Studies at CSU East Bay offers undergraduate, graduate, and credential programs. These programs are offered in-person, while some of them are offered online. The online programs include a MS in eLearning, Masters of Counseling in School Counseling, MS in Educational Leadership, and more. The College of Education offers a total of ten master's degrees, one doctorate degree, four certificates in Educational Technology Leadership, and nine credential programs. There are Teacher Education scholarships offered through the university to assist students in paying for that program if it is the one in which they enroll.
---

The Kremen School of Education and Human Development at Fresno State is nationally accredited by the NCATE, CACREP, and AAQEP. These accreditations demonstrate the high quality of the education that students will receive by enrolling at CSU Fresno. There are five departments in the School, including:
Literacy, Early, Bilingual, and Special Education
Counselor Education and Rehabilitation
Liberal Studies
Curriculum and Instruction
Educational Leadership
In total, there is one bachelor's degree program, eight master's programs, one doctoral program, three certificate programs, and six credential programs featured within the listed departments at The School of Education.
---

The College of Education at CSU Fullerton features several pathways to teaching through their master's and doctoral programs and credential programs. There are both on-campus and online programs available to accommodate the preferences of a variety of students. There are eight online education programs available in total. They are primarily master's degrees, but there is also an online certificate as well. The doctoral program offers two specializations: P-12 Leadership and Community College leadership. Overall, the School focuses their programs on social justice to promote an equitable future. Over 1200 students have graduated from the School of Education since it was established in 2004.
---

Cal State Los Angeles' College of Education helps students gain the knowledge they need to become teachers, leaders, and counselors who are committed to promoting equity in their communities. To meet students where they are in terms of educational goals, the school offers undergraduate, master's and doctoral degree programs as well as credential programs. Some of the programs are for future teachers, such as the Bachelor of Arts in Urban Learning or Master of Arts in Early Childhood/Primary Education. Others are for individuals who want to get into leadership, such as the Master of Arts in Educational Administration. There is also an option to earn a master's degree in counseling. For those who want to earn an advanced degree beyond a master's, the College offers PhD and EdD programs.
---

The College of Education at CSU Northridge offers a variety of degrees ranging from undergraduate bachelor's degrees to doctoral degrees in education so that future administrators and teachers are well-qualified. The College is unique in that it features a program focused on deaf studies. In total, there are seven departments, including:
Special Education
Deaf Studies
Secondary Education
Doctoral program
Elementary Education
Educational Leadership and Policy Studies
Educational Psychology and Counseling
The university offers residency grants and scholarships for students involved in their programs. They also have a scholarship writing workshop to help students earn those scholarships to pay for their education.
---

CSU Sacramento is a budget-friendly university that features a College of Education that is accredited by the CTC, CACREP, NASP, UCEA, and the WASC-EDD program. The College of Education offers undergraduate, masters, doctorate and teaching credential programs. The doctoral degree offered is in Educational Leadership. There are three undergraduate programs as well as minors available. There are ten master's degree programs that include topics such as school psychology, multi-cultural learning, language, child development, and more. The variety of teaching credentials offered at CSU Sacramento are available to meet the needs of many students.
---

The James R. Watson & Judy Rodriguez Watson College of Education focuses on impacting the communities in Southern California. This is done by educating students through a comprehensive curriculum that is provided in each of the programs offered through the College. There is a teaching credential available as well as other advanced credentials. Students can also choose to earn a master's degree in Career and Technical Education or go through the Doctorate in Educational Leadership program. There are undergraduate and minor programs as well, which also feature certificate options.
---

CSU Stanislaus's College of Education, Kinesiology, and Social Work create students who graduate with the desire to continue learning throughout their life and utilize the abilities and knowledge they gained to better their communities. The College intends that students will embrace diversity and denounce discrimination. The various undergraduate, graduate, and doctoral programs as well as their credentialing programs are offered in the following categories:
Advanced Studies in Education
Doctor of Education in Educational Leadership
Teacher Education
Liberal Studies
Social Work
In these programs, students can become teachers at all grade levels, administrators, or other kinds of leaders.
---

UC Irvine is ranked number seven on the US News and World Report's public schools of education list and number 11 for the Report's graduate schools of education for 2023-2024. The School of Education offers an undergraduate major in Education Sciences and a minor in Education. They also feature a Master of Arts in Teaching that includes a credential and a PhD in Education for individuals who want to become scholars and advocates that focus on research. CSU Irvine is committed to improving access to high-quality education for students in California.
---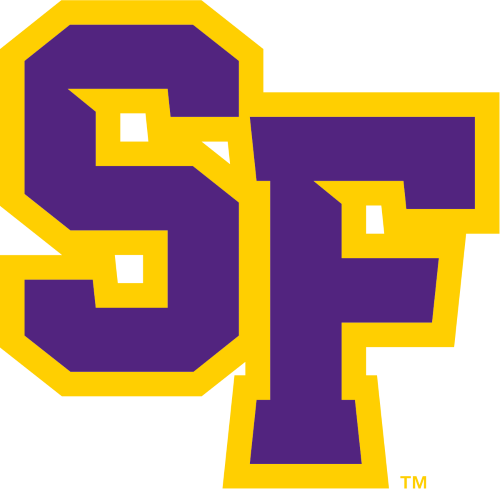 San Francisco State University's College of Education offers graduate degrees and preliminary credentials. There are seven credential programs that include topics such as elementary school teaching for multiple subjects, high school teaching, special education teaching, and more. There are also Chinese and Spanish bilingual authorizations that students can earn. The Graduate College of Education is accredited by the California Commission on Teacher Credentialing. Students who are just becoming involved in the field of teaching can earn an undergraduate degree or take the Education or Special Education minor. There is one bachelor's degree, three master's degrees, and two doctoral programs offered.
---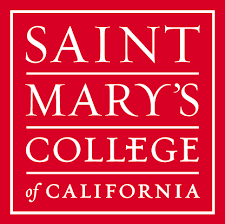 St. Mary's College of California creates graduates who become teachers and leaders through their Kalmanovitz School of Education. This School is located in the Bay Area and provides credentials, master's and doctoral degrees in teacher education, leadership, and counseling. There are six programs in their Teacher Education area, including:
Master of Arts in Teaching
Master of Education in Special Education
Prelimiary Multiple Subject California Teaching Credential
Preliminary Single Subject California Teaching Credential
Mild/Moderate California Teaching Credential
Bilingual Authorization in Spanish
Additionally, the College provides scholarships that students can apply for to help aid their education.