California is home to a diverse range of Doctor of Business programs that cater specifically to individuals seeking to advance their business management and leadership knowledge.
Because of California's cultural diversity and progressive mindset, the state has fostered an inclusive and innovative business environment. The area is known for forward-thinking policies and is often at the forefront of new trends and ideas. It is ideal for budding entrepreneurs to connect with like-minded individuals who encourage creative thinking, challenge the status quo, and develop innovative solutions to business challenges. DBA students, in particular, are placed in a prime position to capitalize on cutting-edge research and innovative business strategies.
For students interested in pursuing a DBA, the list below includes institutions that offer a Doctor of Business Administration degree or DBA equivalents:
California Southern University
Stanford University (Ph.D. in Business Administration)
The University of California, Los Angeles (Ph.D. in Management)
University of California – Los Angeles
Northcentral University
Golden Gate University – San Francisco
Alliant International University
Pepperdine Graziadio Business School
Saint Mary's College
Argosy University
Liberty University Online
California Intercontinental University
William Howard Taft University
National University
Pursuing a DBA in California offers a unique learning experience for students. The state offers high-quality education in a diverse and innovative business environment. Whether it's to deepen your business knowledge to advance your career or start your own business, a DBA may be the perfect option.
California Doctor of Business Administration Programs

Cal Southern University offers a Doctor of Business Administration degree program designed to transform individuals into industry leaders. This DBA program is designed to be finished in 4 years, with students expected to follow potential career paths in banking, finance, higher education, consulting, and venture capitalism.
The program requires 60 credits broken down into 30 credits worth of required core courses, 15 credits worth of electives, and 15 credits worth of projects and exams.
The school also offers flexible programs for individuals to pursue higher education concurrent with their full-time work.
The ACBSP accredits this program.
---

Though not specifically a DBA, Stanford's Graduate Business School Ph.D. could be considered an academic doctorate to a DBA's professional doctorate. With an acceptance rate of 6%, Stanford University has one of the lowest acceptance rates in the world and is notoriously one of the hardest programs to get into.
This Ph.D. explores seven different fields of study, including:
Accounting
Economic Analysis and Policy
Finance
Marketing
Operations, Information, and Technology
Organizational Behavior
Political Economics
That said, if you can get accepted into the Stanford program, know that you will attend one of the top 5 U.S. business schools of the past decade.
---

Alternatively, aspiring students can also pursue an academic career in management with UCLA Anderson School of Management's Ph.D. program. The university offers top-notch facilities and a celebrated faculty. Upon graduation, students are placed in different areas of study, ranging from accounting and behavioral decision-making to finance and strategy.
The program is based in Los Angeles and is known primarily for innovation. Students are provided with the support they need to embark on a career of groundbreaking research and business with a faculty-to-student ratio greater than 1:1, allowing students to conduct research and interact with preeminent scholars of today.
---

Though this is not a DBA program, the Ph.D. program at UCLA Anderson School of Management is designed to prepare students for a career in management, especially academically.
The program makes its way on this list as, unlike many other Ph.D. programs; it aims to provide a Doctorate education emphasizing groundbreaking research and applicable principles that can redefine the business landscape.
The UCLA program boasts a world-class faculty, successful graduates, and massive support for groundbreaking research.
---

The National University DBA provides students with a flexible class schedule, one-to-one faculty-student engagement, and a 100% doctoral faculty that assures students that they will be mentored by doctors in their chosen field of study.
The course presents students with an estimated time to completion of 39 months, broken down into 48 credit hours and 16 courses. The estimated time of completion assumes that new students follow the preferred schedule designed by the Dean for the program.
Upon graduation, students are expected to be able to develop business methods and concepts based on the practical application of current theories. Graduates are expected to be able to defend their theories, applications, and perspectives in relation to their business and toward diverse audiences. More than that, graduates are expected to have competency in formulating solutions for practical business problems based on original research.
---

Golden Gate University offers a Worldwide Doctor of Business Administration designed for professionals looking to further their careers with the most advanced available business degree program.
The curriculum has a three-tiered focus where students: 1.) examine current theories, practices, and issues within the business landscape, 2.) train in research methods that are implementable in the real world, and 3.) study the interpersonal relationship between business, society, and global issues.
In terms of learning format, the program uses online-asynchronous and in-person instruction modes to deliver its high-quality, state-of-the-art curriculum spearheaded by experienced professionals.
For a total of 56 units, students of this program are expected to complete 12 units of foundation courses, 12 units of concentration courses, and 32 units of dissertation work.
---

Giving students another hybrid DBA degree option, the DBA degree program from the California School of Management and Leadership in San Diego gives students the experience and theoretical knowledge they need to leave a mark in a corporate setting. The Doctor of business administration program dives deep into the topics of business practice, theories, research design, applied research, and quantitative analysis.
The degree is a hybrid DBA program focused on a specific core area of business that the student would opt to study. The hybrid setting provides students the flexibility to earn their doctoral degree in a shorter time than the typical four or five years without sacrificing the quality of their education.
Classes are purposefully small to allow focused attention between students and professors as they work their way through their Doctoral Dissertations in years two and three.
Apart from the conceptual learning presented by the school, students are expected to undergo practical training that was developed and designed for students to apply their business expertise in a real-world setting.
---

The Doctor of Business Administration program at Pepperdine was specifically designed to elevate the expertise of students in a global business setting. The program aims to advance leadership and chart new grounds in experiential competencies in the areas of quantitative analytics, strategic decision-making, and team play.
The program features a focus on developing relevant, high-impact research alongside a cohort of diverse senior executives that enrich the environment of students while providing unique perspectives that may not have been accessible through other means. Students can graduate from the course within three years, so long as they accomplish the 55 units necessary to graduate.
The program requires six residential sessions over the first two years, with the third year dedicated primarily to conducting dissertation research and writing the doctoral dissertation.
The school itself is renowned and AACSB-accredited, often ranking within the top 5% of business schools in the nation.
---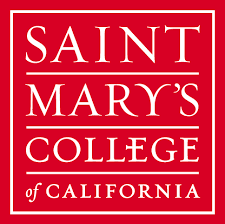 Saint Mary's College offers an innovative three-year executive DBA program specifically designed for executives looking to build a more mindful and equitable world at a social and economic level.
The program is designed for hybrid learning with a flexible class schedule comprised of online and in-person courses strung alongside a small course cohort to maximize your networking potential while fulfilling the responsibilities of your full-time job.
For the first two years of coursework, students will learn integral business concepts and theory, including studies on marketing, corporate finance, and quantitative research.
Their study will cap off in the third year with their dissertation and defense.
---
Best Online Doctor of Business Administration Programs

Argosy University offers a DBA program consisting of five research foundation courses, six core courses, four concentration courses, one elective course, and doctoral research requirements for a total of 60 credit hours.
This online program offers concentrations in accounting, international business, management, and marketing for 12 credit hours to create a customized professional concentration depending on the path they wish their career to take post-graduation.
The curriculum was designed to prepare students to perform effectively in their existing professional roles and to certify their competency in qualifying for roles with increased responsibility.
While Argosy University has in-person classes for those who wish to network with their cohorts, the online option was also made available for professionals looking for flexibility in their schedules.
---

With an ACBSP accreditation, Liberty University Online ranks amongst the top 3% of business schools worldwide. Their DBA online degree helps students prepare for management at the highest levels of the corporate world without sacrificing the quality of their education, their full-time position, or their personal responsibilities.
Awarded the Best Online Doctorate for Business Administration in 2021, students of this program will learn to understand the different research methods and varying areas of study to succeed in their professional careers. Students may also opt to dive deeper into one concentration by specializing in the interest of aligning their studies with long-term career goals.
The program requires 60 credit hours for graduation, with classes taking the shape of 8-week courses done online. Based on historical averages, students should expect to take three years to finish their program.
---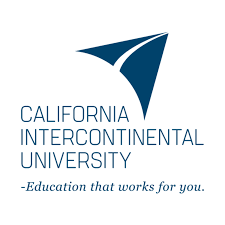 The Doctor of Business Administration program from the California Intercontinental University is accredited by the Distance Education Accrediting Commission and the ACBSP. This means that the program is well-equipped to handle teaching students in an online setting.
The CIU's DBA program is no different. It aims to instill in students the ability to demonstrate effective communication and assess risks and opportunities within the global economy. More than that, it pushes students to apply critical thinking skills from both an ethical and legal perspective while handling issues with the help of proven management theories to decide on a course of action.
The program requires the completion of 60-semester credits broken into 30 credits of Business Core courses, 15 credits of Specialization Elective courses, a Comprehensive Competency Assessment, and 15 credits of Dissertation courses.
The program is ideal for C-level executives and management consultants looking to add to their resumes and improve their base knowledge of the business.
---

Apart from their in-person and hybrid options, National University also offers an online Doctor of Business Administration degree, accredited by the ACBSP and WASC.
What differentiates this course offering from many others in this list is its wide offering of specializations that include:
Advanced Accounting
Financial Management
General business
Global Business Management
Health Services
Human Resources Management
Industrial/Organizational Psychology
Information Technology
Organizational Leadership
Project Management
Strategic Marketing
Homeland Security: Leadership and Policy
From these specializations, graduates can look to gain better certifications and more in-depth knowledge in their careers. Better yet, you will continue to receive the personal support and guidance that students deserve with National University's one-to-one learning model.
---

For mid to senior-level managers desiring higher education in the theoretical and practical aspects of running a business, this Doctor of Business Administration program focuses on teaching students how business is conducted in the United States, though the program does remain open to international students who believe that they would benefit from a better understanding of U.S. operations.
The DBA program is presented through distance education using the Internet and an online class setting for professionals. The program is offered in both the Independent Study and Direct Study modalities, and students are required to go through a total of 60 credits to be eligible for graduation from William Howard Taft University with a DBA.