Those working in Human Resources (HR) who wish to gain in-depth knowledge and specialized skills that will make them perfect candidates for higher-level HR leadership positions can do so by pursuing a Masters's in Human Resources. HR professionals with a Masters in Human Resources are valuable assets to their organizations and remain competitive in human resource management's dynamic and challenging field. This program teaches students how to lead diverse organizations, design systems for talent acquisition and strategic rewarding, analyze human capital, understand ethical and legal HR regulations, and improve their ability to obtain, hire, and manage an organization's employees. Those eyeing job roles such as Employee Recruitment & Placement Specialists, Labor Relations Specialists, Executive Recruiters, Training & Development Managers, Compensation & Benefits Managers, and more would greatly benefit from pursuing this advanced degree. 
Here is a list of the California schools that offer Masters in Human Resources programs.
Azusa Pacific University
Brandman University (Online)
California Intercontinental University (Online)
Claremont Graduate University (Online)
Claremont Lincoln University (Online)
California Lutheran University
California State University – East Bay
DeVry University-California (Online)
Golden Gate University (Online)
La Sierra University
National University (Online)
Northcentral University (Online)
Pepperdine University (Online)
Touro University Worldwide (Online)
University of Arizona – Global Campus (Online)
University of San Francisco
University of Southern California (Online)
University of the Pacific
Webster University
This article reviews accredited schools in California that offer Master in Human Resources programs. Most of these institutions have multiple accreditations. For example, the majority on the list are accredited by the Western Association of Schools and Colleges Senior College and University Commission, a top institutional accrediting agency. Meanwhile, the California Intercontinental University is accredited by the Council for Higher Education, and the DeVry University-California and Webster University are accredited by the Higher Learning Commission.
California Masters in Human Resources Programs

Azusa Pacific University offers a customizable Master of Business Management program that offers a concentration in human resource management. It is an online course that was ranked by University HQ as the top 25th in the entire country. It is eight weeks long and with six start times per year, students are able to start and complete the course when it best fits their schedule. Program graduates are taught to positively steer organizational change and create a culture of teamwork. Program graduates also learn to effectively motivate employees to exceed market expectations, improve competency levels and job performance, guide their organizations to invest in their workforce, and recruit, hire, and train the right individuals.
---

Brandman University, which now goes by the name University of Massachusetts Global due to its association with the University of Massachusetts offers an online Master of Science in Human Resources degree. It is a 36-credit-hour program comprised of 24 core courses, 9 elective courses, and a three-credit capstone course. Core courses include classes in organizational research, human resource foundations, strategic business concepts and human resources, globalization and diversity, workforce planning, talent management, strategic and legal leadership, and leading organizational change. Meanwhile, elective courses include accounting, business administration, computer science, economics, entrepreneurship, finance, health administration, marketing, organizational leadership, and public administration classes.
---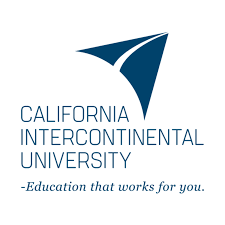 The Master of Business Administration in Organizational Development and Human Resource Management is an online Master's program designed for students in the fields of learning and development management, human resource management, business development management, organizational effectiveness consulting, and personal training management. To apply, students must have a Bachelor's Degree or equivalent and send their Curriculum Vitae or Resume for review. Upon successful completion of the program, expected skills include the demonstration of effective communication to assess human resource business challenges and opportunities associated with the global economy, competition, change, and uncertainty. To earn this degree, 36 semester credits of coursework (24 credits of Business Core and 12 credits of Organizational Development and Human Resource Management Specialization) is required.
---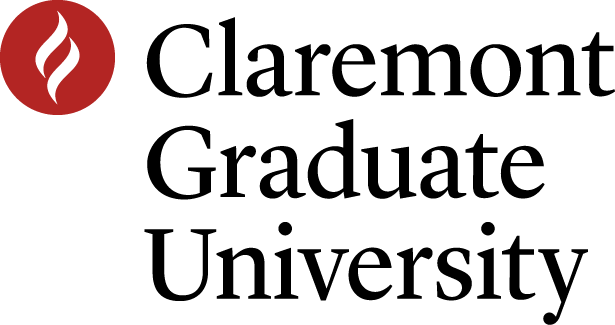 If you are looking for an application-driven Master's program and are interested in organizational behavior, organizational development, and consulting, this program may be for you. The Master in Human Resource Management degree at Claremont Graduate University is a two-year 36-40-unit program that offers flexibility by scheduling evening and weekend classes to accommodate working professionals. It offers a concentration in Positive Human Resource Management, which teaches students how to leverage employee and organizational strengths to drive success, create an attractive corporate culture, and increase employee engagement.
In this program, students who wish to enhance their careers in HR will study how business issues and social, regulatory, and technical changes affect HR requirements and costs and how to apply the best HR management practices to create an attractive organizational culture that supports thriving employees and a flourishing organization.
---

The online Master of Arts in Human Resources Management program at Claremont Lincoln University provides students with the necessary competencies to lead a dynamic team professionally. The program is 100% online and asynchronous, and full-time students can expect to complete the degree in 13 months, while part-time students can expect completion in 26 months. Classes include the strategic role of HR in the organization, critical issues in HR ethics and law, workplace diversity and inclusion, leading organizational development and change, total rewards for a diverse workplace, training and developing and effective workforce, human resource analytics and insights, and acquiring, planning, and retaining human capital.
---

California Lutheran University offers a Master in Business Administration program with a Human Capital Management Professional track for managers who wish to learn HR rules and regulations and current best practices in recruitment, training, performance management, and strategic HR functions. To complete this degree, you must take 45 semester credits, which must be completed within a maximum of seven years. Courses include 8 core courses, 2 general emphasis courses, 4 elective courses, and 1 capstone course. For the elective courses, students can choose between a host of options. Classes offered include compensation management, talent and recruitment selection, employee relations, training and development, global human resource management, employment law, advanced analytics, and special human capital management topics.
---

Another school that offers a Master in Business Administration program with a concentration in Human Resources and Organizational Behavior is the California State University – East Bay. This course recognizes that people are every organization's most important resource, and so they teach their students how to identify, develop, and reward committed, high-performing employees.
Courses offered in this program cover the interrelationships between organizational strategy, structure, policies, and practices with the motivation, satisfaction, and creativity of employees. The concentration emphasizes global awareness, innovative practices, and ethical application. To earn this degree, aside from completing the core courses required in the Master of Business Administration program, students must select and 4 courses for 12 units from the following options:
Strategic Human Resources Management
Strategic Compensation and Reward Systems
Talent Management
People Analytics
Human Resources and the Law
Leading Teams and Managing Creativity
Managing the Global Workplace
Special Topics in Human Resource Management and Organizational Behavior
---

The Master in Human Resource Management degree at DeVry University may be taken at an accelerated pace (average of 10 credits per semester over 12 months), but normally takes 2 years and 2 months to complete, with an average of 6 credits per semester. They also offer an embedded program that allows you to earn a Human Resource Management graduate certificate as you complete the Master's program. Students in this course will have subjects that focus on accounting and applied mathematics, management, and human resources. Earning a Master's in Human Resource Management online at Devry University can help you build on your foundational skills and develop deeper insight into interacting with and leading a workforce.
---

Golden Gate University offers a Master of Science in Human Resource Management. This online or hybrid program teaches students what is needed to successfully manage people and develop a productive workforce. It is a 27-unit course. Golden Gate University also offers a Master of Business Administration with a concentration in Human Resource Management. For this course, students will have to take an additional 9 units in three of the eight classes:
Work & Workforce Trends
Acquiring & Retaining Human Resources
HR as a Legal Partner
Technology Strategies for Human Resources Management
Total Compensation
Learning and Development
International HRM
Ethics in Managing People at Work
---

The Master of Business Administration in Human Resource Management prepares students to communicate effectively, work in and lead teams, and observe and analyze a situation to quickly identify the best solution. What is unique about La Sierra is that they value small class sizes combined with highly engaged professors. As such, they limit the maximum enrollment of each of their courses to thirty students or fewer. This is to allow professors to work closely with each student, maximizing their potential for learning. Students who wish to apply for this program are required to have a Bachelor's degree in business, social sciences, behavioral sciences, law, or a related field.
---

National University offers an online or onsite Master of Arts in Human Resource Management program that can be completed in as fast as 4 weeks. This degree provides students with the tools needed to address today's most relevant workplace concerns including recruitment, benefits, labor relations, technology, ethics, and safety.
A specialization in Organizational Leadership is also available. The Organizational Leadership specialization prepares professionals to become proactive, problem-solving, change-oriented leaders in dynamic organizations. The instruction, experiential exercises, and capstone thesis under this specialization are for those desiring to understand and apply the technical and reflective processes that accompany leadership opportunities in the modern workplace — whether business or nonprofit, domestic or international. Aside from this, students are paired with a mentor in a 1:1 ratio for better learning.
---

The online Master of Business Administration with a focus on Human Resource Management from Northcentral University is a totally online program that will equip students with advanced management skills and a growing professional network to help students take their careers to the next level. Through this program, students will learn a host of competencies such as the ability to convey business concepts and original and creative solutions in a coherent and professional manner, the application of data analysis, interpretation, and presentation skills to advanced and complex business solutions, an awareness of the importance of managing global and multicultural personnel in a professional setting for international organizations, an understanding of the ethical and social responsibilities of companies, organizations, and business professionals, as well as expertise in the application of human resources business concepts.
---

Pepperdine Graziado Business School offers an online Master in Human Resources degree. They have recently updated their curriculum, which is now composed of 30 credits instead of 39. Because of this update, the entire course can be completed in as few as 16 months. This program focuses on fundamental modern-day HR topics such as communication and collaboration, knowledge of human resources concepts, business acumen, and global and ethical perspectives. Applicants must have a Bachelor's degree and at least 1 year of work experience, but 2 or more years of work experience is preferred.
What is unique about this program is that it offers immersion experiences in Los Angeles during the first and last terms. During the first immersion, students will be able to network with other fellow students, professors, and HR professionals. During the second immersion, students will apply what they have learned to help drive positive outcomes at an actual organization.
---

This Master in Human Resource Management program is 100% online and takes 8 weeks to complete. Students must complete 12 courses (11 standard courses and one culminating three-credit capstone). It is for aspiring and experienced professionals to build upon their existing knowledge in the profession, allowing them to advance their careers in people and administrative operations. Upon graduation, students are equipped with the insights and skills needed for success in a human resources leadership role. Touro University offers three specializations for you to further hone your skills. These specializations are Diversity, Equity, and Inclusion, Employee Engagement and Total Rewards, and Training and Development.
---

The University of Arizona – Global Campus has a Master of Human Resources Program that will equip students with problem-solving, data-driven decision-making, and strategic management skills to keep professional organizations competitive in a global marketplace. The curriculum is robust and HR-specific to make sure that students develop the competencies needed to add value to organizations as effective HR strategists. Courses in this degree program will cover the basics of a traditional, transactional HR role, as well as the financial, leadership, strategic, and change management aspects of HR management. This course is 13 units long (39 credits) and takes 2 years to complete.
---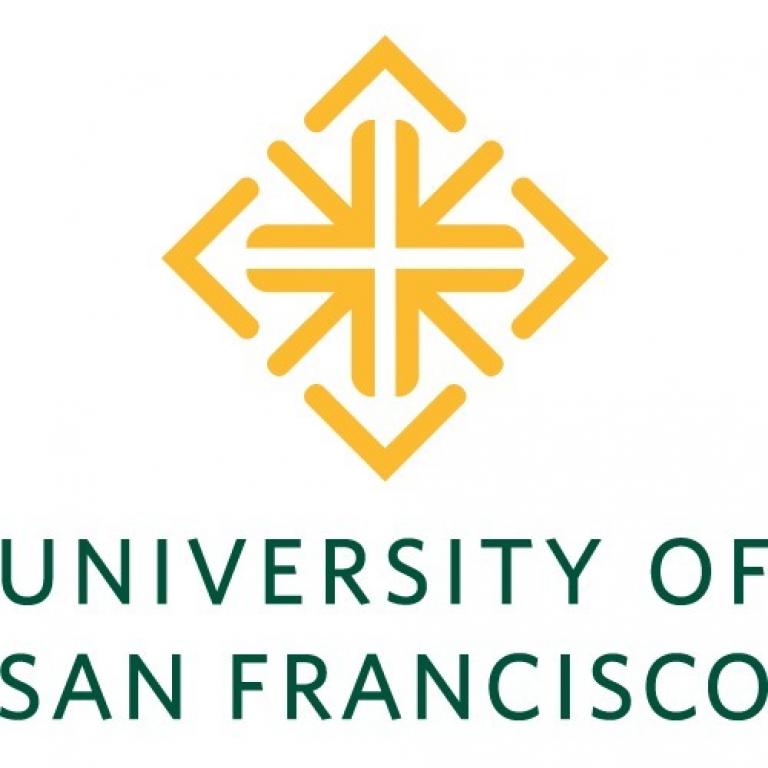 HR professionals who wish to study at the University of San Francisco should consider pursuing their Master of Science in Organizational Development program. While not exactly a Master of Human Resources degree, under the Masagung Graduate School of Management, students are still able to study behavioral science at the individual, group, and systems levels, as well as learn how to manage people, teams, and growth. This degree takes 21 months to complete and classes are held on weeknights and occasional Saturdays. The Master of Science in Organizational Development program prepares students for positions such as senior manager of program implementation, operations manager, and HR manager.
---

The Master of Science in Human Resource Management program is designed to prepare professionals to advance their careers in the field of human resources (HR). The program emphasizes the strategic role that human resources plays in the performance of global organizations, providing students with the knowledge and skills needed to be effective HR leaders. This 24-unit program may be completed in 1 year or 2. Classes include human resource strategy, organizational culture and employee outcomes, leadership in human resources, talent management, total rewards, learning and development, employee relations, human resource analytics, management of diverse and global human resources, organization design, change management and organization development, and anticipating the future of human resources.