The business field is necessary for the country's economy to grow. Management and business remain one of the fastest-growing industries based on employer demand. The industry experienced 34% growth YoY between 2021 and 2022.
The two industries that outpace this industry's growth, technology and engineering, also have plenty of managerial positions for graduates with management, analytics, and problem-solving skills.
Regardless of industry, organizations need competent professionals holding down these managerial roles. If you're looking to forge a future in this career path, you must set a base layer of foundational knowledge to build on. You set yourself apart from your peers by receiving a degree from an appropriate school.
Others may argue that experience is more valuable than a degree, but a degree arms you with the frameworks of how the world works. Two businessmen may experience the same success, but only the one with the degree is equipped with the principles to break down these situations and create a formula for success.
Common business programs that you'll see provided by these schools include:
Accountancy
Business Analytics
Computer Information Systems
Finance
Global Management
Financial Service
General Business
Human Resource Management
International Business
Information Systems
Management
Human Resources Management
Marketing
Organizational Behavior
Supply Chain Management
Technology and Operations Management
Below is a breakdown of the business schools that you'll find in the state of California.
Southern California Business Schools

USC Marshall administers to undergraduates, graduates, and post-graduate degrees. Whether for full- or part-time masters, their flexible course options allow students to take on flexible course loads without fearing a drop in output quality. The Marshall School of Business is known for its innovative approach to learning and key emphasis on international and entrepreneurial studies.
---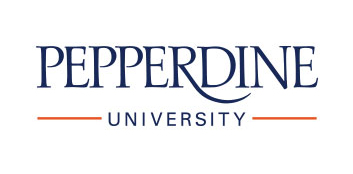 Pepperdine University is known for its top-ranked graduate and undergraduate programs. With a student-faculty ratio of 13:1, students are able to build closer relationships and receive a more guided university experience whilst they study for their graduate or undergraduate degree.
---

The California Institute of Technology, better known as CalTech, is a strong beacon of modern scientific advancements and is, therefore, better known as a private research university rather than a business school. Because of the school's background in research, its course offerings take on a unique approach to business, where everything is quantitative, analytical, and interdisciplinary. The school aims to bring a scientific approach to business education and instill within its students an analytical mind that succeeds in any business environment.
---

Claremont Mckenna College is one of the nation's top liberal arts colleges and prepares its business students with the foundational knowledge to dominate the field of economics, finance, and international relations.
---

The University of California-Riverside Anderson School of Business hosts the largest undergraduate student body in the University of California ecosystem. Their School of Business is accredited by AACSB and is consistently ranked in the top 100 of the best business programs for both graduate and undergraduate degrees in the nation.
---

UCSD boasts a research-focused business school that pushes for unconventional approaches and incisive thinking. Rady offers options for full-time and part-time MBAs, Masteral programs, and undergraduate offerings that aim to provide students with the ability to ask smarter questions, challenge conventional wisdom, and conjure leading-edge business strategies.
---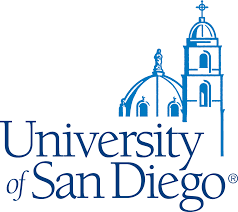 The University of San Diego's Knauss School of Business has been positioned in the top 50 undergraduate business school rankings for six years in a row. Within the state of California, the school ranks second behind USC Marshall. The university's Master's in Supply Chain Management is especially renowned, as it's ranked #34 on the World University Rankings.
---

Located in Orange Country, the UCI School of Business focuses on small class sizes and personalized attention. The school has recently reframed its curricula to tackle a more digital-oriented world, highlighted by its close ties with the digitally-savvy firms in the Orange Country Community. The school is accredited by AACSB and has upheld this honor each year since 1987.
---

SDSU is known for its strong international network and a broad range of student life and leadership opportunities, which should incite interest from students looking to develop their careers abroad. It ranks 13th in the nation for the best undergrad international business and 30th for Entrepreneurship, according to the US News and World Report.
---
Northern and Central California Business Schools

The Stanford Graduate School of Business offers courses in different fields and concentrations. Their degrees include traditional courses such as accounting, economics, ethics, finance, and general management to newer schools of thought such as e-commerce, entrepreneurship, human resources management, and not-for-profit management. Stanford boasts nationally-recognized faculty as well as a reputation for being a leading business school with students looking to get into private equity, venture capital, entrepreneurship, and social impact.
For undergraduates, programs in Management Science and Engineering provide students with core competencies in computer science, economics, ethics, and organizational theory.
---

UCLA-Berkeley's undergraduate program prepares students for the professional world with undergraduate degrees in Business Administration, Global Management, and Entrepreneurship. Their MBA program offers full-time and part-time courseloads that primarily cover topics on Financial Engineering, Data Analytics, and Organizational leadership.
---

Residing in the northern section of the state, students can take part-time MBAs while holding prestigious positions in different industries. San Francisco, Sacramento, Silicon Valley, and Napa Valley offer diverse career opportunities for the students of this university. The school emphasizes sustainability and the environment, so students can enjoy a thriving campus life on a 5,300-acre campus that hosts over 1,000 buildings and a student body of over 36,000.
---

California Polytechnic State University takes on a more hands-on approach to teaching its students. The Orfalea College of Business aims to create career-ready business leaders through hands-on experience and dedicated mentors. The university pushes its students to learn by doing by launching a business, managing a portfolio, or developing a product.
---

Santa Clara University is distinguished nationally with one of the highest graduation rates in the nation. For those looking for online MBAs, Santa Clara University is among the top 10 Best Online MBA programs of 2023 and the number 1 in Academic Experience and Career Outcomes for the second consecutive year.
---

University of the Pacific's Eberhardt School of Business is one of the top-ranked business schools in the nation. The Business department is ranked No. 8 Nationally and No.1 in the West. The university offers undergraduate and graduate programs, as well as a 5-year dual degree Bachelor and Master of Accounting program unique to the school. The school is AACSB accredited and boasts that the student evaluations of teaching were one of the highest amongst accredited institutions.
---

Business administration, communication, and media studies are the most popular majors at California State University Sacramento. The school boasts a broad, flexible student life that meets you depending on where you are in your education journey. Whether as an undergrad or graduate, you could earn a degree in Accountancy, Marketing, Management, Information Systems, Finance, and Entrepreneurship at Sac State.
---
Best Schools of Business in California

According to US News, Stanford Graduate School of Business is ranked 6th in the nation. Its Entrepreneurship and Management degrees are ranked 2nd in the nation. The Stanford MBA focuses on global business and provides extensive opportunities in the major tech companies that are a stone's throw away from the Stanford campus.
---

UC Berkeley was founded in 1868 and holds a world-class reputation for academic research and business education. The Haas School of Business offers several options for undergraduates to earn a bachelor of science in business administration, though students can also opt to take on dual degrees in multiple fields to stand out from the rest.
---

USC Marshall's emphasis on global management and entrepreneurship makes this business school a top option in California. The 2022 rankings from the Financial Times placed USC Marshall at the 25th position for the Global MBA list of rankings. Within the nation, the business school was ranked 5th, 8th, and 15th, for supply chain management, business analytics, and marketing, according to the QS World University Rankings.
---
What Makes Schools of Business in California Unique?
California is a diverse state and a variety of options for educational institutions. No one school is exactly the same, yet residing in California means that they share similar benefits from the state.
Here are four reasons why business schools in California are unique:
Climate and Geography
California is located along the Pacific Coast in the Western United States. Its location means that the state boasts a mild climate that makes it desirable for many college students looking to make the most out of their college e. Outdoor recreational activities are abundant, and students from all over the state get to enjoy recreational activities along the coast, up the mountains, and in different weather conditions.
Great cities for their climate and geography include San Diego, with an average annual temperature of 72 degrees, and South Lake Tahoe, where college students can do a variety of outdoor activities in the mountains of Sierra Nevada, the waters of Lake Tahoe, or the forests of Tahoe National Forest.
---
Job Advancement Opportunities
California is known worldwide as the tech hub, and the Bay Area hosts some of the most renowned companies in the world. Twitter, Uber, Facebook, and Google are all headquartered in the San Francisco Bay Area.
Business graduates will stand to benefit from this powerful network of companies and startups.
---
Educational System
Aside from career opportunities that abound in the California region, many of the country's top colleges for business can be found in California. Whether public or private, students from all over the world look to enter the California educational system given the strong networking ties, robust teaching facilities, and deep analytical insights presented by the institutions of Public colleges like Berkeley and UCLA and private colleges like Stanford and CalTech are examples of the many institutions that present both academic and professional opportunities for your career.
Internships and learning opportunities from the most prestigious and powerful corporations are highly sought-after, and having onsite experience will be a competitive advantage for business graduates hailing from California.
---
Diversity
California also has a national reputation for being a hotspot of cultures and ethnicities. Oakland, for example, is one of the most diverse cities in the country, with the highest percentages of Black, Hispanic, and Asian residents.
Apart from the people, there's also a diverse consortium of industries within the area. Food in Napa Vally, technology in San Francisco, and education in Claremont are all pillars of their respective industries.
---
California Business Organizations

CACM provides a broad range of services that promote professionalism while looking to improve the California community's systems in education, credentialing, and compliance. CACM provides professional development, networking, and marketing opportunities to its members across an array of specialized business solutions.
---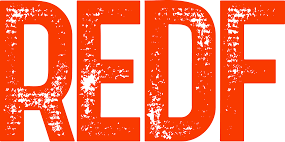 Redf was founded in 1997 and boasts a portfolio of businesses and social enterprises that reveal and reinforce worker talents. Their portfolio ranges across industries and states, and in their quarter century of operation, the company has invested in over 280 social enterprises in 38 states and impacted the lives of tens of thousands of people.
---

The IABC is a global association of communication professionals that strives to set the standards for the communications profession and represent best practices that successful companies should follow. Communication is a basic human function that many organizations fail to capitalize. Strategies fail when communication lines are broken. IABC aims to teach, monitor, and connect communications professionals through events and professional development programs.
---

The Central City Association of Los Angeles looks to engage, influence, and advocate for the improvement of downtown Los Angeles' economy. The organization accomplishes this by collaborating with stakeholders across industries that include hospitality, arts and culture, non-profits, retail, law, finance, and technology.
---

Understanding that California is a technology hub for many companies and organizations, Wespay looks to redefine the payments industry and foster lines of communication across dedicated partners in financial institutions, fintech companies, and third-party payment processors.
---

Human Resource Professionals understand the value of a large network more than anyone. PIHRA looks to strengthen that network and its knowledge in HR practices by bringing together practitioners from all over Southern California.
---

With a machine to improve the quality of greater Irvine, the ICC holds economic development initiatives and champions regulations that positively impact the business environment of Irvine, California. It is home to over 900 technology companies and serves as a catalyst for networking and lead-generating business events.
---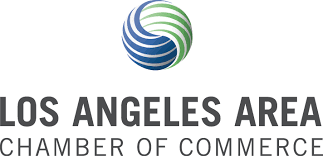 The Los Angeles Area Chamber of Commerce was established over 135 years ago. Their goal is to uplift LA communities and create a strong network of financially stable businesses with diverse, well-represented workforces. The association actively advocates for economic prosperity and equity with civic leaders and high-ranking personnel. The LA Area Chamber also looks to serve as a portal for international and regional trade, where members connect businesses with powerful regional figureheads.
---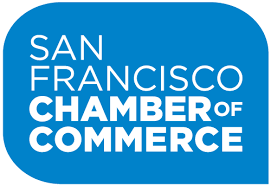 San Francisco is a vibrant center for business and technology. The San Francisco Chamber of Commerce was a key pillar for the city to transform into the technology hub that it is today. Prioritizing innovation and entrepreneurship, the chambers look to partner with businesses of every size, across every industry, and within every country.