Nursing in California is a career that involves caring for patients in many numerous settings such as hospitals, medical clinics, nursing homes, and more. There are many opportunities for nurses to work in specialty settings as well, such as theme parks, camps, correctional facilities, and other areas that depend on the specific knowledge that the nurse holds. The care that nurses provide is not just medical and physical, but also may be psychological, emotional, or behavioral as well. For example, some nurses may take on the role of comforting patients as they go through chronic diseases that cause them to experience significant physical and emotional distress.
The various specialties and positions within the nursing career field can be challenging but highly rewarding. Each position requires a different amount of education to officially begin a job. This can range from several weeks to pursue a position such as a certified nursing assistant, to many years to pursue a career such as a nurse practitioner or doctor of nursing practice. Universities often offer programs that assist students in promoting themselves from one specific level of nursing to the next, such as an RN-to-MSN degree program, or an MSN-to-NP program. These kinds of educational programs allow a professional who may already have a job in nursing to increase their opportunities and skills.
Nursing in California
There are many benefits to joining the nursing profession in California. There is something for everyone in the state, from the beautiful scenery and diverse culture to the many activities that are available such as visiting famous landmarks and enjoying the many outdoor opportunities. There are many distinct regions across the state as well, so there is likely to be an area that suits individuals who are interested in becoming a nurse in the state. Additionally, California is ranked as paying their nurses some of the highest wages in the United States according to the US Bureau of Labor Statistics.
Nursing Degrees and Career Paths in California
For those who are just starting out in their studies to professionals who are earning an advanced degree, there are many paths and specialties in nursing that you can pursue to become an expert in the medical field. The types of nursing degrees include:
Licensed Vocational Nurse (LVN)
Registered Nurse (RN)
Advanced Practice Registered Nurse (APRN)
Nurse Practitioner (NP)
Each of these professions entails a different level of knowledge and expertise. However, they are all important to the medical field and play a part in client care, and work closely with hospital administration and individuals who have completed a masters in healthcare administration.
Certified Nursing Assistant (CNA)
While a Certified Nursing Assistant (CNA) is not a nurse, they perform many important duties within the scope of client care. CNA's assist patients with daily living activities under the supervision of licensed vocational nurses (LVNs) and registered nurses (RNs). A CNA's job duties may include feeding patients, documenting information, answering patient's calls, documenting vital signs, turning and repositioning patients, dressing wounds, preparing rooms, and many other duties.
CNA Education: To become a CNA in California, one must go through a Certified Nursing Assistant School in California and pass the state exam. Prior to this, an individual must be at least 16 years old, have a high school diploma or GED, pass a criminal background check, be at least 16 years old, in good physical health, and have up-to-date immunization records.
Licensed Vocational Nurse (LVN) or Licensed Practical Nurse (LPN)
A Licensed Vocational Nurse (or Licensed Practical Nurse as they are known in states outside of California and Texas) is an entry-level nurse who provides basic care for patients. This care might include helping patients with daily tasks, such as dressing, bathing, and eating; recording patient health records, taking and recording a patient's vital signs, inserting catheters, collecting test samples, dressing wounds, organizing and administering medications, and more. LVNs perform this work under the direction of a licensed physician, registered nurse (RN), or advanced practice registered nurse (APRN).
CA LVN Education: To become an LVN in California, an individual must complete a total of 1,530 hours of LVN education through a California Nursing Board-approved vocational, trade, or private program. Students may choose to take the courses part-time or full-time, which means that the program can take between a year to 20 months to complete.
Registered Nurse (RN)
A registered nurse is a medical professional who is responsible for providing care for patients as well as working with doctors and other professionals in the healthcare field. RNs can work in many different types of environments, so the type of tasks they perform can differ depending on the various factors they encounter such as the patients they have, and the specialty in which they are practicing. Regardless, an RN might find themselves using medical equipment, strategically managing infection, administering treatments, setting up plans of care, helping patients manage their health conditions, and other duties.
CA RN Education: There are multiple routes for those who want to become an RN in California. Some may choose to earn an associate degree in nursing (ADN), which takes about 2-3 years. This option is offered at many California community colleges. There is also the option to earn a Bachelor of Science in Nursing (BSN), which takes about four years. Having a BSN is more advanced than an ADN, which may allow some individuals to earn a higher wage. Some students may choose to enter an Entry Level Masters Program in Nursing, which is for those who have a bachelor's degree that is not in nursing and want to become a registered nurse. There is also a LVN 30-unit option for those who are Licensed Vocational Nurses and want to become a Registered Nurses.
Nurse Practitioner (NP)
NP's are medical professionals who have clinical expertise and knowledge in treating health conditions. NPs differ from other nursing positions in that they are able to prescribe medication for many conditions without being under the supervision of a doctor. NPs may perform duties such as diagnosing and treating conditions such as high blood pressure, depression, or various injuries. They may also work with patients throughout their entire lives. This level of nursing is one of the highest that one can reach.
CA NP Education: To become a NP, one should complete a master's or doctoral program as well as advanced clinical training to adequately prepare them for clinical client care. Many universities that offer NP programs feature many specializations for students to choose from, such as Neonatal NP, Adult-Gerontology NP, Pediatric NP, Psychiatric NP, Acute Care NP, and more. More specialized Masters in Nursing Informatics programs are also available.
Doctor of Nursing Practice (DNP)
A DNP is the highest level of nursing that one can reach. Individuals who pursue this degree are highly likely to become involved in leadership within the nursing field. They may also work in a clinical setting such as private care clinics as nursing managers or executives. The knowledge that nursing professionals obtain in DNP programs give them the knowledge to influence change within health policy and the field as a whole.
Doctor of Nursing Practice Education: There are several ways to become a DNP in California depending on the university to which one applies. Typically, one must have some experience as a registered nurse or a nurse practitioner, and as a result also have a bachelor's or master's degree in nursing. DNP programs also require a specific GPA for entry into the program along with other requirements that are on the individual university's website. DNP programs may be offered online or on-campus.
California Nursing Programs
If you already have a nursing degree and want to move on to the next level, most California schools of nursing offer a variety of options to explore to find out what will best meet your needs for what career you would like to have. This includes programs such as:
Licensed Vocational Nurse to Registered Nurse (LVN to RN program)

In the state of California, there is not a degree program for LVNs who wish to become RNs. Instead, some universities offer a 30-unit career ladder that prepares the student to sit for the California NCLEX RN exam. However, this 30-unit career ladder is not recognized in most other states, so it is recommended to enroll in an associate's or bachelor's degree in nursing program. Additionally, it takes longer to earn an LVN credential and become an RN afterwards. If you want to become a registered nurse, it is faster to enter an RN degree program rather than becoming an LVN first.

Registered Nurse to Bachelor of Science in Nursing (RN to BSN program).

This type of program is intended for individuals who are already registered nurses and want to advance their career, prepare for graduate school, and provide a higher-quality of care.

Registered Nurse to Master of Science in Nursing Program (RN to MSN program)

This type of program is intended for registered nurses who want to become advanced practice registered nurses so they will subsequently qualify to later become nurse practitioners.

Bachelor of Science in Nursing to Nurse Practitioner (BSN to NP program)

This type of program is intended for nurses with a BSN who want to become Nurse Practitioners, which is one of the highest levels of nursing that a professional can achieve.

Master of Science in Nursing to Nurse Practitioner (MSN to NP program)

This type of program is for individuals who have graduated from a masters of science in nursing degree program and want to become more specialized in their field. Nurse practitioners have the capability of prescribing medications without needing to be under the supervision of a doctor. The roles they take on often involve serving an individual or family for the span of their life.

California Bachelor of Science in Nursing to Doctor of Nursing Practice Program (BSN to DNP program)

This type of program is for registered nurses with a bachelor's degree who want to become more clinically involved in the nursing world and enroll in a DNP program. DNP degrees are the absolute highest level that a nurse can achieve.

Nurse Practitioner to Doctor of Nursing Practice (NP to DNP program)

This type of program allows nurse practitioners to gain more clinical expertise, knowledge, and skills so they can continue providing client care or enter a leadership role to advocate for change at a higher level. There is a growing demand for DNP nurses due to a shortage of primary care doctors in California, so those who have an interest in this field are likely to find success in the career.
California Nursing and Credentialing
California nurses must earn certain certifications and licenses depending on their level to begin their career after graduating from their specific college program. The license and certificate for each level must be renewed every two years so as to ensure that the professional is staying up-to-date on current scientific information in the field so that clients are receiving the best care.
To become a Certified Nursing Assistant, one must complete a certification program that has been approved by the California Department of Public Health. Once this program is complete, the individual will take and pass a Competency Evaluation Examination to earn the certificate.
Licensed Vocational Nurses must complete a CA approved program and training. Afterwards, they will register for the NCLEX-PN test. Passing this test allows them to become eligible for LVN licensure. Afterwards, the individual will fulfill the rest of the requirements and earn their license.
Once a Registered Nurse candidate has completed their associates, bachelors, or entry-level master's nursing program, they will apply for licensure and complete a background check. This process also involves taking the NCLEX licensing examination.
Once the exam has been passed, they will earn their license. Those who decide to earn a Master of Science in Nursing have a very similar process as well as Nurse Practitioners. Each of these career paths have to complete a certain number of clinical hours to become licensed in California as well. The number of hours depends on the specialty that the student chooses. The requirements may differ depending on the specialty chosen by a student in the program.
The process of becoming a Doctor of Nursing Practice in California can vary by program. Typically, one must already have a nursing license. This can be done by either completing a program to become a registered nurse or a program to become a nurse practitioner and taking the exam to obtain the appropriate license. The DNP credential allows one to potentially earn a higher salary and leadership roles in various institutions.
California Nursing Associations

The California Nurses Association is known for advocating for nurses through sponsoring legislation and regulatory protections in the workplace. They have also negotiated on behalf of registered nurses in terms of their contracts. The CNA in California specifically is known for challenging the ratio law in 2004. This law was created by California's governor at the time and had the potential to harm employees inside and outside of the healthcare field. The CNA has also provided sponsorships for protective laws towards caregivers working in unsafe conditions in hospitals, and increased funding for nursing education programs.
---

This ANA is a non-profit organization that advocates and represents registered nurses from all specialties and settings to advance how they contribute to public health. This organization works to promote individuals who take on leadership roles. The ANA also advocates for public policies and the advancement of how nurses contribute to public health. The ANA website guides visitors on how nurses in California can become involved with the organization and advocate for change.
---

The CANP encourages the collaboration of over 30,000 California nurse practitioners. They also collaborate with other organizations to advocate for the nursing and healthcare needs as a whole. CANP also works to meet the needs of patients by working to convey the importance of registered nurses in healthcare through advocating for better policies and practices and expanding the access to care for all patients.
---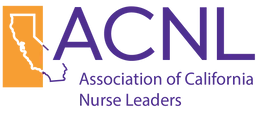 The ACN encourages leaders and emerging leaders in the nursing profession to represent the voices of nurses when healthcare issues emerge. The organization's website states that the goal is to meet the needs of the leaders while celebrating diversity and promoting the active participation of their members. There are many resources available on the website such as scholarships, webinars, podcasts, events calendars, and information for members.
---
Frequently Asked Questions about Nursing in California
How long does it take to become a nurse?
The length of time it takes to become a nurse depends on the degree one earns as well as the speciality one chooses once they are enrolled in a specific program. However, there is still a general timeline that one can expect for each degree.
Certified Nursing Assistant: 6-12 weeks
Licensed Vocational Nurse: 12-14 months of full-time study
Registered Nurse: 2-4 years depending on if one enrolls in a two-year associate degree in nursing (ADN) or four-year bachelor of science in nursing (BSN).
Nurse Practitioner: 6-8 years
Doctor of Nursing Practice: 4 years of full time study for those with a masters of science in nursing (MSN) degree. This means that it would take about 10-12 years for those starting with no education.
How much money do nurses make in California?
California is known as having some of the highest wages for nurses in the United States. The average wage for nurses are the following:
CNA: $38.769
LVN: $58,223
RN: $75,270
MSN: $115,401
NP: $151,830
DNP: $181,157
Can I get a nursing degree online?
There are many online California nursing degree programs available. This option is extremely convenient for professionals who need to continue their full-time nursing job but want to expand their career options and skills with a higher degree. The important part of searching for an online nursing degree program in CA is ensuring that the program is accredited by an organization such as the CCNE or ACEN. This will guarantee that the program will provide you with a high-quality education and is a legitimate program.
What nurses are the highest in demand in California?
California is highly in need of registered nurses. Specifically, RN's are needed in the emergency room, telemetry, and the ICU and CCU. Traveling nurses in California are also highly in demand. Each of these positions require a specialized certificate, but those who choose to pursue these careers may find many job options upon graduation in many areas of the state.
What is the best city in California to become a nurse?
While the best cities to live to be a nurse can be subjective, there are some that have certain considerations to take a look at. California is a great place to live almost anywhere due to the beauty and weather of the state, but the cities below are particularly beneficial for nurses.
SunnyVale in Santa Clara CA
Oakland in Hayward CA
Vallejo in Fairfield CA
Santa Rosa, CA
Napa, CA
Santa Cruz in Watsonville CA
Salinas, CA
Modesto, CA
Hanford in Corcoran CA
Paso Robles in Arroyo Grande CA