For accounting professionals looking to enhance their career opportunities by improving and specializing in specific knowledge and skills, a Master's in Accounting can enhance your career mobility.
A Master's in Accounting can create high-value, well-equipped employees with increased earnings potential and the ability to meet educational requirements to pursue other accounting certifications. Students should expect to deepen their knowledge of financial reporting, auditing, and managerial accounting to handle complex accounting tasks and objectively defend their decisions. The wide array of networking opportunities presented to Master's students may also lead to internships, possible collaborations, and even job offers that may be crucial for career advancement.
A Master's in Accounting can also teach essential skills to succeed in any professional environment. Adaptability and versatility all better prepare professionals to cope with emerging trends in the market and challenges in the industry.
The list below will include a professional's options for Accounting Masters Programs in California, both physical and online:
University of California San Diego – Rady School of Management
University of California Irvine – Paul Merage School of Business
University of California Davis – Graduate School of Management: M.S. in Professional Accountancy
Chapman University – Argyros School of Business
University of Southern California – Marshall School of Business
San Diego State University – Fowler College of Business
Loyola Marymount University – College of Business Administration
Azusa Pacific University – School of Business and Management
California State University – College of Business
Saint Mary's College of California
National University
San Francisco State University
San Jose State University
University of California Riverside
University of San Diego
University of the Pacific
California State University Sacramento
California Baptist University
Golden Gate University
Northcentral University
This article will review different accounting masters programs in California, including online options for those seeking to maintain their full-time position while improving themselves. Apart from the institutional accreditation awarded to entire schools, we will also discuss programmatic accreditation that assures students of their chosen program's quality in personnel and instructional resources. The three bodies providing programmatic accreditation will be as follows: The Association of Collegiate Business Schools and Programs (ACBSP), the International Accreditation Council for Business Education (IASCBE), and the Association for Advancing Collegiate Schools of Business (AACSB). Applicable accreditation from these bodies will be mentioned.
California Accounting Masters Programs

The University of California San Diego Rady School of Management is one of the top programs offering a Master of Professional Accountancy, with an influx of students from all over the globe.
Their Accounting Master's Program is different from many others in that their capstone projects push students to perform real-world financial accounting and consulting for small start-ups, agencies, and corporations.
Tuition fees inch close to $68,000 a year, though this could be hedged by fellowship support for exceptional individuals to $10,000. This should cover the total minimum of 50 credit units, though it does not include other campus fees, books, course materials, or other living expenses.
Their full-time and part-time MBA programs are designed to provide students with the best learning experience; they're the best full-time MBA in San Diego and the 9th best MBA program for Entrepreneurship, according to U.S. News and World Report and Poets and Quants.
---

The University of California Irvine -Paul Merage School of Business offers a full-time 1-year or 2-year Master of Professional Accountancy hyper-focused on preparing qualifying students with the skills needed for a successful career.
The MPAc program is STEM-designated, and eligible students can apply for up to 36 months of Optional Practical Training post-graduation.
The school boasts a 94% full-time employment rate within six months of graduation once the students complete the minimum of 44 units, including seven required courses that cover managerial and cost accounting, auditing, financial statement analysis, and taxes and business strategy.
Additionally, students may opt to "specialize" in a certain track, which could be ESG, Data Analytics, or Tax.
---

With 100% of their graduates receiving career offers six months before graduation and an average starting salary of $76k, UC Davis' Masters in Professional Accountancy is a top choice for many aspiring students.
Through this curriculum, students are placed on the "fast lane to success in one of the hottest job sectors" as the school's curriculum prepares students to be CPA-eligible within the first nine months.
Graduation requires students to complete 48 units, with the expenses for an academic year estimated to be anywhere in the neighborhood of $77,000. Of course, scholarships and financial aid are an option for students as nearly four out of five admitted MPAc students receive merit-based scholarships from UC Davis.
---

Chapman University's Argyros School of Business Master of Science in Accounting program is designed to help students earn enough credit to pass the California CPA exam and licensure while obtaining the necessary degree to pursue a career in public accounting.
On average, Argyros students should expect to pay $1,660 per credit, a total of $40,500 per year.
A key selling point for Chapman University's MSA is that optional travel courses to Scandinavia, South America, or Prague are available for students – though one should know that five required classes should be completed at Chapman University or another regionally accredited institution. These are namely:
Intro Business Statistics
Legal Environment of Business
Intermediate Financial Accounting 1 and 2
Individual Taxation Or Taxation of Corporations
Auditing
---

The University of Southern California Marshall School of Business is one of the best business schools globally. The institution is often ranked top 20 amongst Best Business Schools and top 10 among part-time MBA.
Their Masters of Accounting is no exception, as the program is ranked #1 by TFE Times, #7 by U.S. News and World Report, and #5 by Public Accounting Report.
The program requires students to finish 12 units of core requirements and an additional 18 units of courses depending on the specialized track the student opts for. The student could opt to go for any of the following specialized tracks:
Professional Accounting
Data & Analytics
Strategic Finance
---

San Diego State University is one of the best public schools in California. It's ranked #68th in the nation for part-time MBA programs and #19th amongst all public schools for academic standards. Their graduates have been known to go on to work for prestigious institutions like PWC, Deloitte, KPMG, and EY.
The Fowler College of Business MSA program features a 30-unit flexible 12-18 month program that covers three accountancy specializations, namely:
Accounting Information Systems
Financial Reporting
Taxation
---

The Loyola Marymount University – College of Business Administration provides students with a strong foundation of technical knowledge in a program that could be accomplished in 9 months for full-time students or two years for part-timers. Optionally, students may also extend the program up to 5 years should the need arise.
LMU aims to provide excellent value for the quality of education that they provide at their College of Business Administration. For the 30-unit curriculum, this MSA program accumulates a total tuition cost of $48,300 at $1,610 per unit. University fees, textbooks, and living expenses are additional costs.
---

APU's Master of Professional Accountancy is one of the best programs for working professionals to accelerate their careers to the next level.
The program is set up for students to receive their Master's degree in just 12 months with a curriculum that requires a minimum of 30 units and a base cost of $20,400.
IACBE and WSCUC also accredit this program.
---

CalState University provides students with a Master of Science degree in Accounting with the aim of career acceleration and high-demand job options through quality course offerings, guest lecturers, and award-winning student events.
To complete CalState's MSA degree, students are required to accomplish 33 units. Tuition costs can be anywhere from $25,486 to $43,538, depending on residence. That said, the CalState MSA degree could be a worthwhile investment for potential CPAs, given their preparation in these core subjects:
Accounting Information Systems
Auditing
Financial Accounting Theory
Leadership and Professional Skills for Accountants
Professional Accounting Ethics
Case Studies and Research in Accounting
---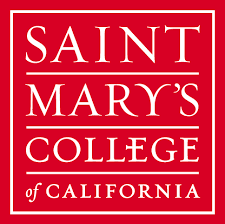 Designed to be finished within 15 months, the Saint Mary's College of California Masters in Accounting program is nationally ranked due to its 100% placement rate, with many in the Big Four.
The classes are delivered in a hybrid format that allows students to participate full-time while attending their two-hour evening classes.
For the year 2022-2023, Saint Mary's tuition costs for their Master of Science in Accounting totaled $40,580, which could be paid over three monthly installments per quarter.
---

The National University Master of Accounting program is designed for preparation for a career in auditing, corporate, and nonprofit accounting.
The program is unique in offering a completion pathway for students with little to no accounting background. Before these students take on their advanced courses, National University offers the basics in core courses of the program.
The program is accredited by WASC and IACBE; a total of at least 45 quarter units of quarter units must be completed by the student to be eligible for graduation.
---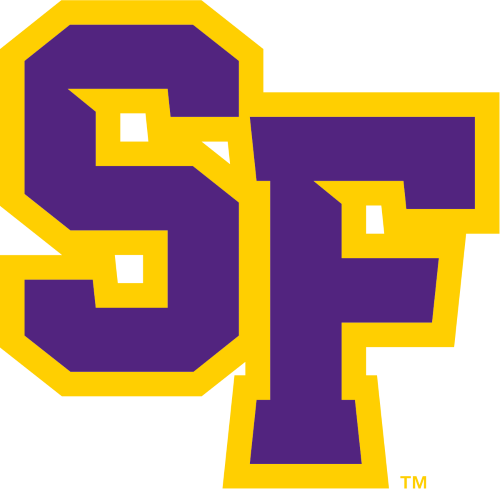 San Francisco State University's M.S. in Accountancy offers a fast track to an MSA degree for those with a four-year bachelor's degree in business from an AACSB-accredited school and accomplished any of the 18 required prerequisite courses made available to students.
The 10 Advanced Requirement courses cover topics for the Certified Professional Accounting examination and are suitable for students from all backgrounds.
---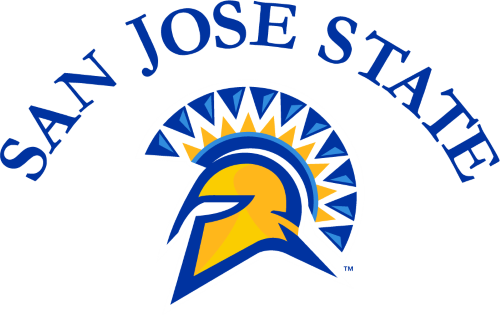 For those planning to become a CPA and work as a Silicon Valley accountant, SJSU's MSA program might be the perfect fit for you.
The program is designed to be finished within 12 months and costs $17,526 for C.A. residents and $29,406 for non-residents and international students. The 30-semester units of coursework include three core courses required for all students, two courses from a list of designated topics, a capstone course, and four electives. The elective courses that the student will take will depend on their consultation with their graduate advisor.
---

The Master of Professional Accountancy from the University of California Riverside is designed to be accomplished by applicants with or without an accounting background. Track One is typically completed in 9 months, while Track Two is often completed within 15 months. International students are granted an extended stay to work in the U.S. and are eligible to apply for 36 months of Optional Practical Training in their field of study after graduation.
---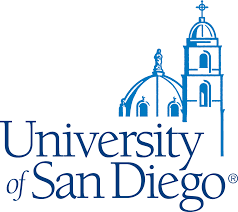 The University of San Diego offers a 10-12 month Master of Science in Accountancy and Master of Science in Taxation for forecasting budgets at the Big 4 or advising clients as a licensed CPA.
There is a minimum of 30 units to complete the degree, extensively covering topics from financial statement analytics to not-for-profit accounting and estate taxation and planning.
Based on 2023/2024 rates, tuition is estimated to total $46,950 though you could probably hedge these numbers as nearly four-fifths of the student population receive some form of financial aid to help deal with costs.
---

With 90% of the graduate population accepting offers within six months of graduation, including the Big Four and multi-state, regional firms, the University of the Pacific offers a stellar Masters in Accounting program that rivals that of other schools within the nation. The University of Pacific charges around $49,590 per year, which is a great deal considering the type of employment graduates receive.
Students with an accounting degree will finish the MAcc program in two semesters, whereas those without an accounting degree can finish in three to four semesters. The program is accredited by the Association to Advance Collegiate Schools of Business.
---
Online California Accounting Masters

California State University offers an online Master of Science in Accountancy program to help students prepare for the Certified Public Accounting program without sacrificing their full-time positions. A mixture of online course materials and streaming video means you don't have to sacrifice your current responsibilities while working on your future.
---

With 30 required major units and an estimated per-unit cost of $662, CBU's Master of Science in Accounting has an estimated major cost of $20,000 and an average completion time of 12 months. Accredited by the WASC and ACBSP, this program endows students with the practical knowledge and critical-thinking schools to advance their careers.
---

Golden Gate University has the option for students to complete their Master of Science in Accounting program at night or fully online. The weekend-long professional development program also means that students don't miss out on the opportunity to network with top firms around the Bay Area. This program also allows students to concentrate on areas like financial accounting and reporting, forensic accounting, management accounting, internal auditing, and taxation.
---

This online Masters of Accounting Program was created to prepare students with the capability to evaluate ethical and legal compliance as well as manage accounting operations for organizations both domestic and international.
The Northcentral University program requires 30 credit hours for ten courses. The program is recommended to be completed within 16 months and is ACBSP accredited.