The social work field has become more visible to the general public as societal and community needs have become more apparent over the years. As such, more and more schools are emphasizing social work undergraduate and graduate programs to prepare students to enter this particular helping field. There are fewer specialized California social work schools than might be hoped for by students seeking to enter the field, but many universities have departments in behavioral health, social work, or related fields that offer social work programs. Furthermore, some schools have dedicated themselves to social work, and other schools are renowned for their social work programs.
Los Angeles Area and Southern California

La Sierra's social work department offers an undergraduate program in social work accredited by the Council on Social Work Education (CSWE). Students gain practical training through involvement in internships and community projects while being overseen by involved and accessible faculty members. Furthermore, those who complete the undergraduate are eligible to complete a Master of Social Work in a year. The department offers students a flexible schedule with evening classes to accommodate working students, and classes are kept small to foster an open and safe learning environment. The department also heads up the Poverty Simulation event in which students are given an identity and family background and take up a life of simulated poverty for one month to gain insight into the experience of many in the country who experience poverty as a part of their everyday life.
---

This Christian university in California has both a master's and a bachelor's in social work. In both cases, classes are kept small to foster learning and interaction between peers and experienced faculty. Learning involves live simulation, internships, and other hands-on experiences along with regular coursework, and graduate students have part-time options to help accommodate other areas of life. At the graduate level, students can choose between two specializations: Clinical Practice with Individuals and Families and Community Leadership and Program Administration.
---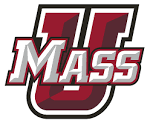 Formerly Brandman University, UMass Global offers undergraduate and graduate-level programs in social work online. Students can earn their Master of Social Work (MSW) at a pace that is convenient for them while gaining hands-on experience in the field of social work. Undergraduate students also take part in on-site field practice hours. Students who graduate from UMass with a degree in social work often go on to work in jobs related to child and family social work, gerontology, mental health care, probation/correctional treatment, social and community service, or substance abuse treatment.
---

The College of Health and Human Development houses the department of social work, which offers an MSW. Students of the program complete their regular coursework while also completing a fieldwork portion in which students gain practical experience in a community setting. In the first year of placement, students do a general placement and in the second year, students focus on a specialization in social work.
---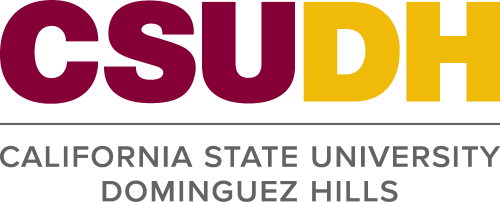 Accredited by the CSWE, the social work department's programs are rooted in critical race theory and intersectionality. The department has been implementing and developing its programs since 2006. Students have two graduate program enrollment options to choose from, including a full-time, two-year option and a three-year, part-time option. In the final year of the program, students gain skills in one of three specializations, including Children, Youth, and Families; Community Mental Health; Community Capacity Building.
---

Long Beach's School of Social Work offers a bachelor of arts and a master's, which are accredited by the CSWE. Both programs require students to gain real-world experience during the program working in clinical settings. For the master's program, students choose a specialization in child and family wellbeing, adulthood and aging, or integrated health. From 2022 to 2025, the school has been offering a distance option in which students take courses via teleconferencing and do intensive courses at one of two locations, Santa Rosa Junior College and Ventura County Community College.
---

The school of social work at CalStateLA was created in response to response to issues like poverty, child & family maltreatment, health disparity, mental health, addiction, incarceration, homelessness, and many other issues. The goal is to work toward economic and social justice by training responsive and effective social workers. The School of Social Work offers a bachelor's and a master's program. Both include fieldwork requirements in which students apply their learning in a clinical setting. The master's degree can be completed in two years full-time or three years part-time.
---

CSUN, as it is known, has several options for students in the Department of Social Work, which is accredited by CSWE. Students interested in the department's graduate-level programs can choose between an on-campus or off-campus MSW. In the on-campus program, students can choose to complete coursework in two years full-time or three years part-time. For the practicum portion of the programs, students are supervised by experienced faculty and are placed in agencies around California and the country.
---

CalState San Bernadino is active within its community, and students of the CSWE-accredited programs gain plenty of hands-on experience whether they are attending on-campus or online. The program offers a Master of Social Work (MSW) and a Bachelor of Arts in Social Work (BASW) degree. Students also have the option to complete a dual Master of Social Work and Master of Public Administration (MSW / MPA) degree.
---

CalState San Marcos has only one social work program in its Department of Social Work, and it is an MSW. The department has been operating since 2013 and is fully accredited by the CSWE. The 60-credit program can be completed in between one and three years. The first 30 credits are designed for a foundational understanding of the field while the last 30 are specialized, with students choosing an area of interest.
---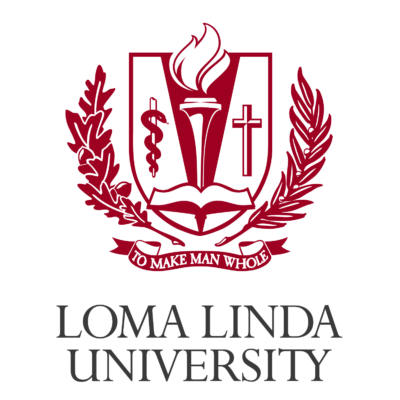 The School of Behavioral Health offers a social work MSW. While there is only one program, students can choose from multiple enrollment options, including both on-campus and online options. Those who choose to attend on-campus can complete the program in two, three, or four years. Online students can complete the degree in three years. The final option is an Advanced Standing option for students with a Bachelor of Social Work degree. With this option, students can complete their MSW in 12 months.
---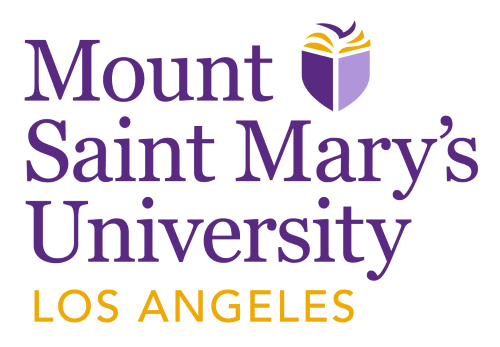 This school's Department of Social Work focuses on undergraduate programs. Students can choose from a few enrollment options. The core program is the Bachelor of Science in Social Work. The program is taken on campus and is completed in four years. The program is also offered with a weekend and evening option or via the online college. Students can also choose to minor in social work.
---

Point Loma's Department of Sociology, Social Work, and Family Sciences offers one program in social work, the Bachelor of Arts in Social Work. The program is accredited by the CSWE and requires students to complete a practicum of 400 hours in which students gain experience working in the field of social work in environments suited to their specific interests.
---

This school prides itself on producing graduates who score high marks on the Board of Behavioral Science (BBS) Licensing Exam. The School of Social Work offers undergraduate, graduate, and certificate programs in social work. Students can earn a Bachelor of Arts in social work or a minor in social work. At the graduate level, the school offers a Master of Social Work, an MSW Advanced Standing Program, an MSW / MPH, an MSW Imperial Valley, and a Ph.D. in Interdisciplinary Research on Substance Use.
---

Rather than labeling their programs as "social work" programs, the department focuses on the term "welfare," no doubt pointing to the school's philosophy toward this helping field. UCLA offers a Master's of Social Welfare and a Ph.D. in Social Welfare with options for joint degrees in other fields. The department also offers an undergraduate B.A. in Public Affairs, a Minor in Public Affairs, and a Minor in Gerontology.
---

The Suzanne Dworak-Peck School of Social Work received its first students of social work in 1920. The school has grown to include a Doctorate of Social Work and a Master of Social Work. The MSW focuses on growing students into agents of change within the communities they live. The 42-credit Integrative Social Work program begins by focusing on core principles and skills of the field before students can explore their interests through specializations. Students complete a 1,200-hour practicum to practice their skills. The doctorate, in contrast, is focused on creating researchers who know how to compile and understand information that they can then use to craft workable solutions.
---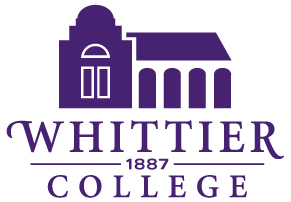 Students in Whittier's undergraduate social work program can either major or minor in social work. Those who are majoring in social work must also enroll in field education, as a major component of the program is the practicum portion in which students take their learning and apply it in real settings working with people from the community.
---
San Francisco and Central California

Fresno State's social work department offers a bachelor of arts and a master's program. The master's degree program prepares students for continued academic work at the doctoral level. The master's also provides students with skills needed to work in multi-systems social work practice. The bachelor's, on the other hand, is geared toward a generalist understanding of social work and prepares students for graduate-level study. Both programs are fully accredited by CSWE through 2024.
---

CSUB prepares students to work in the field of social work in California by crafting its coursework from an advanced generalist social work approach. The school offers an MSW, which requires 60 credit hours of coursework and the completion of 960 hours of fieldwork.
---

East Bay's social work department offers an MSW degree that focuses on the urban environment. Students in the program can choose to specialize in either Children, Youth, and Families (CYF) or Community Mental Health (CMH). The program is full-time and takes two years to complete. Students must complete a research project to satisfy graduation requirements.
---

CSUMB's Department of Social Work is accredited by CSWE and can be completed in two or three years. The program is geared toward students who are studying and working at the same time, and classes are offered in the evenings from 4 p.m. to 10 p.m. Students also complete a 960-hour field education under supervision by faculty.
---

CalState Stanislaus has an MSW program with two options for enrollment. Students can attend the program either full-time or part-time. Full-time students can complete the program in two years, while the part-time option takes three years to complete. The fieldwork component places students in social service agencies in the surrounding area. Students attend a regular seminar while they complete their 1,000 hours of real-world experience.
---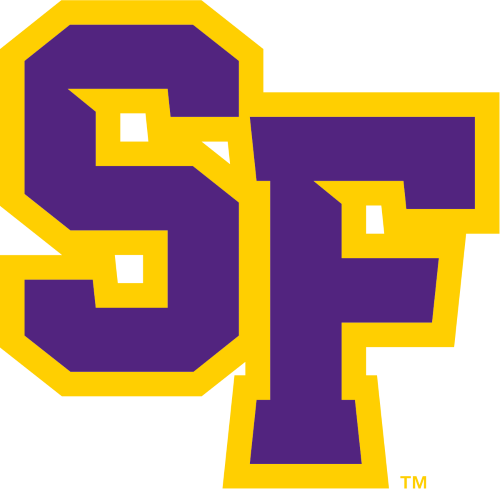 Students interested in SFSU have two options for social work study. The School of Social Work offers a Bachelor of Arts in Social Work and an MSW. Students in the bachelor program begin and end their coursework with the same cohort of students. The MSW program only offers one area of specialization in individuals, families, and groups.
---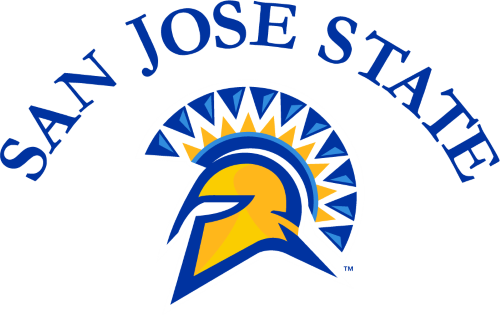 San Jose State has several options for both undergraduate and graduate-level applicants. For undergraduates, students can choose to study by majoring in social work or they can minor in social work while getting a degree in something else. The MSW is offered on a full-time and part-time basis on-campus and via hybrid/online. There is also an Advanced Standing Program in which students who have recently graduated with a bachelor's in social work can complete the MSW more quickly.
---

UC Berkeley's School of Social Welfare has created multiple programs at the undergraduate and graduate levels. Students can earn a Bachelor of Arts in Social Welfare, an MSW, or a Ph.D. in Social Welfare. The MSW is more focused on the practical application of skills relating to working with people and requires students to complete fieldwork hours in community social service agencies. The Ph.D. is more focused on applying research skills and creating solutions for social wellness.
---
Northern California Social Work Schools

CalState Chico has designed a BSW and an MSW as part of its offerings in the School of Social Work. The BSW prepares students with a generalist approach to social work, whereas the MSW furthers the learning of the bachelor's with advanced generalist practice learning. Each has a field experience component in which students gain practical experience in the field under supervision.
---

The social work training offered at CalState Sacramento starts with a generalist understanding at the undergraduate level and moves into more specialized practice at the graduate level. Both programs are accredited by the CSWE, and there is a degree of flexibility, with most classes having an evening option in both programs. The MSW satisfies most requirements for licensure in California.
---

Programs at Humboldt are accredited by the CSWE. The department offers a Bachelor's of Social Work and a Master's of Social Work. The bachelor's program takes a generalist approach to train students in social work practice, and students who graduate from the program are prepared for entry-level work in the field. The MSW continues this training with advanced generalist practice techniques and skills. This program offers one-year, two-year, and three-year on-campus options and an online/hybrid two-year option.
---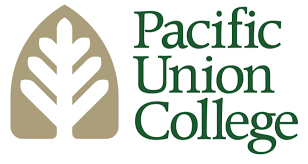 The PUC Social Work Program is undergraduate academic training for future social workers. The program uses two methods for assessing student achievement and readiness: field experience assessments and assignment assessments. In the program offered by the school, students gain insight and understanding to help them work with families, individuals, groups, and organizations with a practice informed by a Christian worldview.
---
Best Schools of Social Work in California
As the 13th most popular area of study in the U.S., social work has become a commonplace subject offered in universities around the country. According to College Factual, the following three universities stand out among social work schools in California.
University of California in Berkeley

College Factual placed UC Berkeley at the top of the list for social work programs in California. The school offers bachelor's, master's, and doctorate degrees, and awarded 197 social work degrees in the last academic year. College Factual also placed Berkeley at the top of the list for schools of social work in the U.S.
---
University of Southern California

USC earned the second spot for social work schools in both College Factuals' rankings for California and the U.S. The high degree offered by the school is a doctorate. The USC Suzanne Dworak-Peck School of Social Work attributes its beginnings to a group of USC students who volunteered as assistants in the Settlement House movement in the early 1900s. These students' writings while volunteering was the beginning of social work research that led to the admittance of social work students at USC.
---
University of California in Los Angeles

UCLA came in third on College Factual's rankings of social work schools in California and it came in at number 13 on the ranking list for social work schools in the U.S. The school opened its doors to the study of social work in 1947, and the department currently offers graduate-level programs in social welfare.
---
What makes schools of social work in California unique?
California has a rich history and diverse landscapes that might attract many people to study in the state. With its mild climate, lovers of the outdoors will have no shortage of things to do, and the natural beauty of the state can be enjoyed regardless of a person's activity levels. Students of social work gain an advantage in their study of diverse populations, as California is known for being one of the most diverse in the country, both in terms of culture and ethnicity. Social work students in California, then, will be sure to have opportunities to engage with people from many backgrounds in their field experience. Furthermore, being a hub for technology and scientific research, California is a prime place to study for those more interested in social work research. Finally, the school is home to some of the most prestigious universities in the country, making it an attractive state for applicants to begin their search for the perfect social work school. Whatever the goal, students interested in social work will find California a great state in which to pursue their degree.
California social work organizations
Those pursuing licensure in social work in California may be wondering where to find resources for their future work and study. Social work is a field that benefits greatly when those in the industry are well-connected and can help those in their community navigate a complex system. Furthermore, rules regarding the mental health and social work fields are constantly changing. Thus, it is useful to know a few major groups that offer resources and training for social workers.

The California Board of Behavioral Sciences is a government agency students and future social workers will be unable to avoid if they hope to gain licensure as an LCSW. The Board is in charge of licensing social workers, mental health providers, and psychologists in the state, and their website is the best place to visit for information on the most recent laws, regulations, and publications related to social work. This is also the place for future and current LCSWs to go for documents, forms, membership renewal, and initial applications.
---

Members of the NASW-CA gain professional growth and development benefits as well as a network of social workers who can act as resources across the country and the state. Members gain resources and help with career searching, professional development, peer support and networking, and case and ethics consultations, among other benefits. The California chapter is divided into nine sub-regions in which smaller local units operate. The hope is that by creating local units, members gain the maximum benefits and have access to resources no matter where in the state they reside.
---

USC came in at number 35 on the U.S. News list with a score of 4.1. Faculty and students conduct research projects together, seeking to understand core questions and issues related to the area of psychology and mental health. Undergraduate students have one program in psychology to choose from while Ph.D. and master's students can choose to specialize in brain and cognitive science, clinical science, developmental psychology, quantitative methods and computational psychology, and social psychology.