Becoming a nurse practitioner is one of the highest levels that a nurse can achieve. This role requires advanced knowledge that allows professionals to care for patients on a deeper level, as their education involved specializing in a specific concentration, such as family nurse practitioners. These kinds of nurses have the important role of caring for individual patients or entire families across their lifespan. Their patients may be very diverse and have a variety of needs. There are two levels of the Family Nurse Practitioner degree that one can earn: a Master's of Science in Nursing degree (MSN), and a Doctor of Nursing Practice degree (DNP). To become certified, FNP program graduates will apply with the California Board of Registered Nursing. They will also be able to apply for a national FNP certificate. Attending an accredited program will allow one to take the exam to become certified and enter the practice. Below is an overview of FNP programs in California.

Azusa Pacific University offers a Family Nurse Practitioner program that provides an advanced clinical curriculum. The program teaches students how to assess and diagnose patients, manage conditions, and educate and advocate for clients. The program is 45-47 units. Students will take courses in subjects such as Primary Health Care, Health Assessment and Promotion, ethics and policy, and research and theory.
---

The Patricia A. Chin School of Nursing at CSU Los Angeles offers a Family Nurse Practitioner program that emphasizes disease prevention, health promotion, and symptom management. Students who gradaute from this program will graduate into their careers as leaders who care for diverse patients of all ages in a variety of settings. The program is 44 units, and all students will complete 548 clinical hours.
---

At California Baptist University, students can enroll in the BSN to MSN program that offers six concentrations, including Family Nurse Practitioner. This concentration teaches students about family structure and functioning. Students will become prepared to provide primary care to individuals and families. The program is 38-61 units and takes 6-8 semesters to complete. CBU is a faith-based university and teaches nursing through a holistic perspective.
---

The Family Nurse Practitioner program at CSU Bakersfield prepares graduates to take the certification exam for California. Students will also be prepared to enter a doctoral nursing program if they so choose. The program is two years (five semesters) long, including summers, and is offered in a hybrid format. There 585 hours of clinical work required as well. These clinical hours take place one to two days per week.
---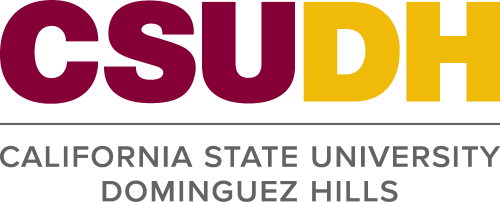 CSU Dominguez Hills offers a Family Nurse Practitioner program that is designed to increase the knowledge of nurses who already have a bachelor's degree and experience. The program takes place online, although there are 1-3 on-campus meetings per semester. Additionally, beyond the online component, students will complete 576 clinical practice hours in an outpatient setting. The program is 48 semesters and takes 3-4 years to complete.
---

The Family Nurse Practitioner program at CSUSM is part of the advanced practice nursing concentration. The prgogram is part-time over eight semesters. Small class sizes in a cohort group ensure that you will receive plent of collaboration with peers  going through the same program and assistance from professors. The program is around 51 units depending on the various courses taken.
---

CSU Stanislaus' FNP program requires students to have a BS in nursing from an accredited institution to enroll. They offer a bridge program as well for those who have an associate's degree in nursing but a bachelor's degree in another field. The program is 36-48 units. Students should maintain a cumulative 3.0 grade point average throughout the program. Requirements also include 405 hours of clinical experience.
---

The FNP program at CSU Fresno prepares students to become effective nurse practitioners who can treat and prevent disease, assess patients, gain a familarty with psychology, and manage long-term disease. The program is 40 units at minimum, but it depends on what courses and route a student takes to get there. The school will help a student find the organization where they will complete their clinical hours. The number of hours for clinical work is 45 hours per credit. Additionally, students can choose to complete a thesis or project at the end of the program.
---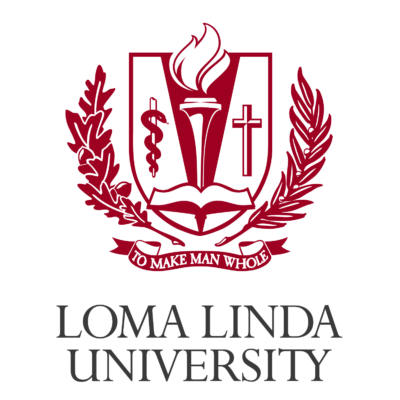 Loma Linda University's FNP program prepares students to graduate into a career involving providing primarh health care to families and individuals throughout the lifespan. This program helps students go from a bachelor's degree to a Doctor of Nursing Practice, which takes them three years and nine months of full-time study to complete. The courses take place both on campus and online. Students must complete 1,000 hours of a combination of clinical hours and projects. The program takes 3 years and 9 months to 5 years to complete depending on if one is studying full-time or part-time.
---

The FNP program at National University prepares students to become leaders in their specialization of study. The curriculum includes six foundational courses, nine specialization courses, and three prep courses for those specializations. The courses take place over 12-week time periods, and the degree can be completed in 12-18 months. Students will earn their degree by completing 49.5-82.5 quarter units. The university also offers a 53-quarter-unit FNP certificate program of study.
---

The Master of Science in Nursing degree program with a FNP specialization is offered online and takes 20 months (five semesters) to complete. Students should complete the required 49 units within this time. Additionally, two on-campus intensives are required as well as three semesters of clinical practice hours. Students will be paired with a clinical coordinator to find a proper internship. The university also offers $10,000 scholarships for those who are first-time FNP students completing the program full time.
---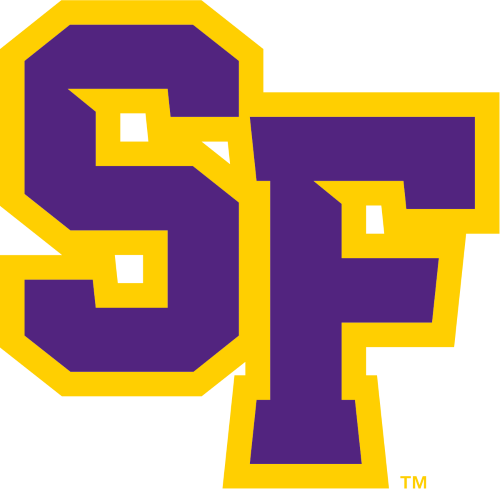 SFSU offers their FNP credential as a post-master's degree certificate. This program is designed for registered nurses who want to increase their career opportunities. Students will complete 32 units. Most of the classes take place in the evenings, although students are also required to complete a clinical practicum that often takes place during normal business hours. Many of the classes involve how to diagnose, proper practices for nursing, and skill classes.
---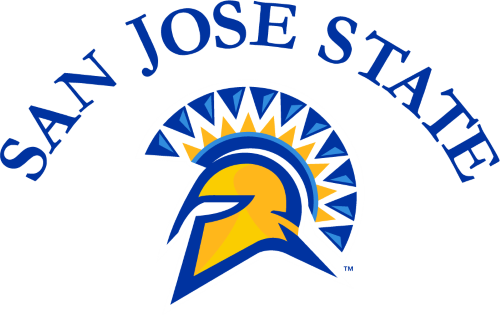 San Jose State University's MSN-FNP program educates students on what is needed to become a professional and leader in the medical field while serving diverse populations. The program involves 15 courses for 40 units. Students will also complete a clinical internship that takes part over the course of three semesters and includes curses in subjects such as primary/adult care, pediatrics, women's health, and more. The program takes place one day a week primarily through a hybrid format.
---

The MS in Nursing with a FNP emphasis includes two program options: the first is four semesters, or two years, and is 46 units. The part-time option is six semesters, or three years, and 46 units. The program is offered in multiple locations: Chico, Turlock, Merced, Stockton, and Redding, CA. Most of the courses take place online. However, students should know that they will need to attend the main campus for certain labs and seminars. Students will learn how to focus on providing nursing for families by applying their classroom knowledge to a four-semester internship.
---

There are two enrollment options at Touro University. The Associate Degree in Nursing (ADN) to MSN program is four semesters long over 18 months. Graduates of this program will qualify to take the Clinical Nurse Leader certification exam and also qualify to receive a Public Health Nursing certificate. The Bachelor of Science in Nursing to MSN program is three semesters long over 12 months and prepares students to take the Clinical Nurse Leader certificate exam. The program is offered in a hybrid format, providing flexibility to students. Students will also take part in a 400 hour clinical internship.
---

The Betty Irene Moore School of Nursing offers a MSN FNP degree program has been educating future nurses for over 45 years. Students are required to enroll in at least 12 units per quarter (full time). During each quarter, they will take core courses and electives, and the program can be completed in 24 months. 30 units, a thesis, and a comprehensive exam are also required. In total, students will complete at least 36 units.
---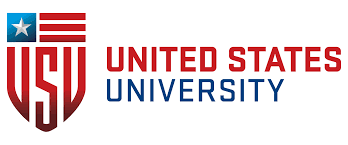 The MSN-FNP program at United States University prepares students to provide an evidence-based practive to a diverse community. This program prepares those with a registered nurse license to take the Nurse Practitioner clinical certification exam. The FNP program requires the completion of 48 semester credits that is completed over 24 months (six semesters). The curriculum is provided in a 100% online hybrid curriculum. The courses are synchronous and allow students to network with other students through discussions, social networking, and more. While the program is online, a 4-day immersion is required for degree completion.
---

Students in the UC San Francisco FNP program give students the opportunity to provide patient care through comprehensive assessments, diagnostic interventions, and symptom and illness management. Graduates will become the primary care provider for many individuals and families through their lifespan. The FNP program is offered online both full-time and part-time. The full-time options can be completed in 21 months, and enrollees in the part-time track can complete it in 33 months.
---
University of California, Irvine

UC Irvine offers a Doctor of Nursing degree with a Family Nurse Practitioner concentration. The 66-unit program is completed in three years and has many accessible online components. The online courses take place both synchronously and asynchronously. This is the one program of its kind at UC Irvine. All students in the program start in the fall quarter. Courses include topics such as Pathophysiology, Social Determinants of Health, Primary Care, and many others.
---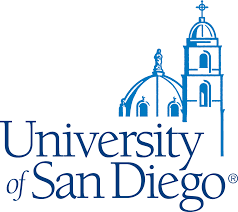 University of San Diego offers a Doctor of Nursing Practice degree with a Family Nurse Practitioner specialization. Courses in this program include subjects such as health policy, sciences like Epidemiology, healthcare management, assessment ad diagnosis, and many more. The required courses are 78 units in entirety. To enroll in the program, applicants must have a minimum GPA from their previous BSN or MSN degree program. They must also have an active California license. It is preferred that applicants have one year of clinical experience upon applying.
---

USC offers their Masters of Science in nursing online. Students can gain the knowledge needed to become certified as a Family Nurse Practitioner from the USC Suzanne Dworak-Peck school at the university. There is a full-time and part-time program track available. Students can complete the part-time track in 33 months, and the full-time track in 21 months. While the program is primarily online, students also have a chance to connect with faculty and other peers during the two required intensives that are held on-campus.
---

Individuals who enroll in the Master of Science in Nursing degree program at Western University have the opportunity to also earn a post-masters Family Nurse Practitioner certificate program. The certification can be obtained in one year of full-time study or two years of the extended track. The courses in this program are both online and in-person. They also include the chance to become involved in the community through the clinical experience requirement.
---

The Family Nurse Practitioner program at West Coast University is offered online and on-campus. It teaches students how to provide care for families and individuals. Graduates of this program will be able to work in a variety of environments such as private practice, specific care units, medical clinics, and more. The program can be completed in as few as 28 months if one enrolls in the accelerated version, where they will also complete 785 hours of clinical experience.
---

Charles R. Drew University provides a Master of Science in Nursing degree program, where students have the option to earn a post-masters Family Nurse Practitioner certificate. This track offers a flexible education by offering courses taught in one weekend session per month. Students who have a bachelor's degree in nursing can take the MSN program with the FNP certificate track, while those who already have a master's degree can simply enroll in the FNP certification program. Students will complete 51 credits through full-time study.