California is notorious for its highly competitive professional scene. With the state's overall economy doing well and a 4.3 percent unemployment rate, the labor market remains highly competitive. For individuals looking to expand their career opportunities or increase their income potential, earning an undergraduate or master's degree in business should help your prospects. Doing so online will give you the freedom to pursue certification while managing a full-time position. An online business degree while working provides students with relevant work experience while strengthening their business acumen and management skills.
The list below enumerates the California Universities that offer Online Business Programs for undergraduates:
San Diego State University
Azusa Pacific University
San Jose State University
University of La Verne
Pepperdine University
California Baptist University
Golden Gate University – San Francisco
Ashford University
Life Pacific University
Hope International University
National University
California State University-East Bay
Fresno Pacific University
This article will cover online business programs in California. Course offerings, key takeaways, course loads, and tuition fees will be discussed and mentioned. Where possible, we'll also mention faculty credentials, student reputation, and relevant reviews.
The business programs we'll mention should also have been accredited by at least one business accreditation agency, including: The Accreditation Council for Business Schools and Programs(ACBSP), the Association to Advance Collegiate Schools of Business (AACSB), and the International Accreditation Council for Business Education (IACBE).
Online Business Programs for Undergraduates in California

APU's Bachelor of Business Administration degree can be taken online. The BBA program was designed specifically for working professionals, which allows students to immediately apply learnings to their real-world work experience and off-campus projects.
The BBA program has a total of 57 units and costs $452 per unit for 100-200-level courses and $535 per unit for 300-400-level courses.
APU's BBA program has been accredited by IACBE and WSCUC. The program can also be taken onsite on the Orange County campus.
---

California Baptist University aims to provide students with a holistic learning experience rooted in Christianity. It is one of the top Christian Colleges in the nation that integrates academics with social and spiritual development opportunities. Their B.A. in Business administration has two concentrations. Of which you could choose the one that best fits your interests and goals; they are:
Logistics and Operations
Management
CBU also offers bachelor's degrees in Marketing and Online Leadership. Expect each degree to require 48 Major Units at $613 per unit. The entire major is estimated to cost $29,000 over the 16 months it takes to complete the degree.
---

California State University-East Bay is known primarily for its small class size and highly-personalized learning environment. Their College of Business and Economics was established in 1957 and continues to serve the East San Francisco Bay Area on multiple campuses.
Ranked as #5 among the 2020 best online colleges offering Bachelor's in Finance and #3 amongst online colleges that offer a Bachelor's in Supply Chain Management, their online BSBA degree program is especially convenient for working adults – as they receive the same dynamic modern education as if they were on campus. The program boasts a flexible three-semester per year system that permits professionals to earn degrees at their own pace.
The major consists of 54 units in total, with an option to focus on any of the following seven concentrations:
Accounting,
Finance,
General Management,
Human Resources Management and Organizational Behavior,
Information Technology Management,
Marketing Management, and
Operations and Supply Chain Management
---

Fresno Pacific University is Silicon Valley's only accredited Christian university, offering 100+ areas of study and over 50 study abroad opportunities for students to launchpad their careers. Their options for online courses provide students the flexibility to balance a full-time career.
Fresno Pacific University offers an online Business Administration degree in the following concentrations:
Business Management
Emergency Management
Healthcare Administration
Healthcare Administration, Informatics, and Technology
Organizational Leadership
Project Management
If students are looking to get a Master's in Business Administration, it might also be worth looking into a Bachelor's in Psychology or Liberal Arts that would help build that level of worldly knowledge.
---

Given its diverse student body, Golden Gate University is one of the top-ranked universities for international students in the United States. TCatering more towards the employed class, Golden Gate University looks to offer career-advancing degrees with a flexible course schedule. Their online programs for business students include:
Business Analytics
Business and Management
Finance
Human Resources
International Business
IT Management
Leadership
Operations Management
Project Management
Catering primarily towards full-time professionals, Golden Gate University offers courses in several formats to accommodate student preferences with regard to schedules and learning styles.
---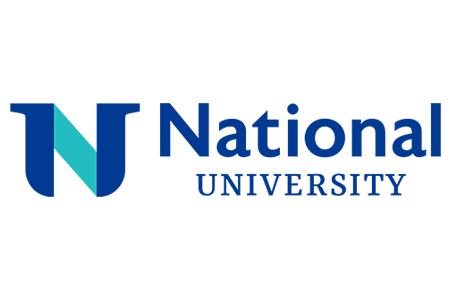 With over $50 million in scholarships awarded and a focus on student work-life balance, National University provides avenues for students to start fresh or seek advancement in their respective careers. Courses can be completed one at a time, one month at a time, making it easier for students to focus on their work, school, and life as much as they need to. As a transfer-friendly school, National University credits prior coursework you may have accomplished with a community college, military training, and more.
National University's business degrees include Bachelor's degrees in:
Integrated Marketing Communications
Management
Business Administration
Accounting
Financial Management
Healthcare Administration
Organizational Leadership
Public Health
These degrees aim to arm students with the foundational knowledge to succeed in their line of work. Traditional principles, cutting-edge tools, and modern market trends are all taught to students who seek to understand and solve business problems.
---

San Diego State University is a leading public research university consistently ranked amongst the top universities for students studying abroad, with diversity and inclusion initiatives.
SDSU is primarily known for its strong international network. This is highlighted by the availability of a variety of online degrees. Students can work towards their diplomas from anywhere in the world at a pace of their choosing.
SDSU offers a Bachelor of Science in Business Administration that takes a minimum of two years to complete at a per unit cost of $552.
Students taking this course should expect to gain competency in the areas of:
Accounting
International Business
Business Career Development
Human Resource Manegement
Organizational Behavior
With asynchronous coursework spanning 6-8 weeks, lessons and class assignments could be accomplished on the student's own time. Upon graduation, a student will have earned the same business degree as San Diego State University on-campus students: A Bachelor of Science in Business Administration.
---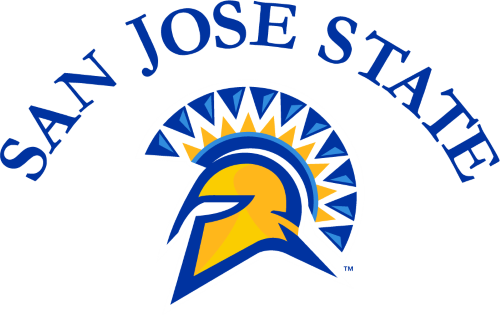 San Jose State University, according to its website, is "Silicon Valley's number one source of graduates in education engineering, computer science,and business." Located at the heart of the country's largest tech hub, companies in Silicon Valley hire more graduates from this university than any other in the United States. The school is ranked 4th amongst public universities in the Western United States, 8th most innovative university, and 3rd best value among public schools in the West, according to US news.
Their online offerings span different disciplines, the most notable of which are:
Business Administration, General Business Concentration
Economics
Information Science and Data Analytics
Given the university's close ties with Silicon Valley and the country's technical hub, it's understandable for their programs to focus on STEM circles.
---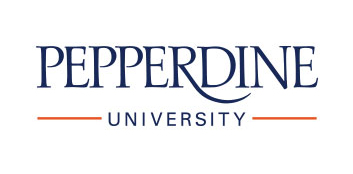 According to US News, Pepperdine University is the 55th-best National University for 2022 -2023. With a 53% acceptance rate, students who go to Pepperdine usually have SAT scores of 1260-1440, ACTs of 25-30, and a high school GPA of at least 3.7
Pepperdine's Online Bachelor of Science in Management aims to amplify leadership potential and activate career pathways toward higher salaries and advanced opportunities.
The course curriculum covers topics necessary to succeed in the professional world; these include:
Behavioral Science
Decision Sciences
International Business and National Economic Markets
Managerial Finance
Business Strategy
---

The University of La Verne offers top-ranked courses in business administration. This deree program was specifically designed to leave students with hands-on working experience that could be transferred to the real world over 15 courses (equivalent to 60 units). The program's flexibility allows for busy adults to continue on their education while fuly employed. To graduate, students must complete 12 hours of prerequisite, 32 semester hours for core requirements and 8 hours of electives in the following concentration options:
Business Finance
Marketing
Business Management
Information Technology
---

Ashford University offers a wide array of online business degrees covering topics that include eMarketing, Entrepreneurship, Finance, and Organizational Management.Their Business and Administration and Management major offers accelerated 5- to 6- week courses that eaerns you credits for work and life experience.Combine that with 24/7 tech support and close mentorship, Ashford University is prepared to give you an online learning experience like no other.
---

Life Pacific University is a private institution that has been offering online bachelor's degree programs since 2005-2006.The program is amongst the top 250 schools to offer online business degrees, according to US News and World Report, where at only $470 tuition cost per credit, they offer one of the more affordable online business degree options in the market.
---

Hope International University has one of the most beautiful campuses on this list. With over 11 acres of land,the school ranks amongst the top 100 colleges in the West, according to US News & World Report. Students looking to get the online 4-year program also have the option to take on the 3-year online accelerated program. With a tuition cost of only $5,000 per year, you could save money and time than if you took on an online business program with a local state university.
---
The Best Online Business Programs in California
Pepperdine University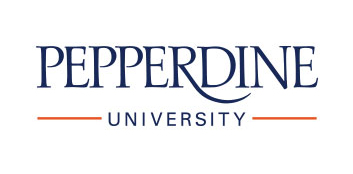 Pepperdine University is likely one of the best options for those who are certain to pursue an MBA post-graduation. Pepperdine's online business degrees are held in high regard throughout the nation. Their hybrid learning option for the MBA program provides the added benefit of growing a student's professional network while maintaining the flexibility of an online schedule.
---
San Jose State University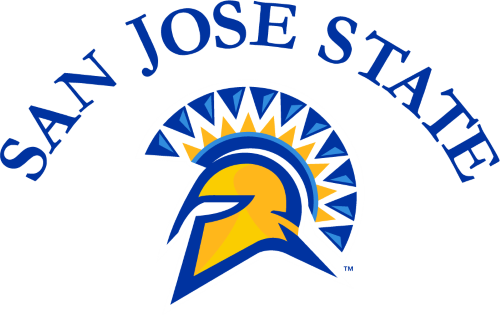 For those looking for a career in STEM, an online degree from San Jose State University might be the best option for aspiring leaders. San Jose State University is ranked amongst the top 10 most innovative universities and the top 5 for best value and education amongst all public universities in the Western United States. Given that Silicon Valley companies hire from SJSU more than any other college in the world, this institution is a viable option for students looking to get a management and leadership career in STEM.