Psychologists play an important role in the field of mental and behavioral health services. These highly skilled professionals are responsible for executing tasks such as assessing and diagnosing patients with mental health conditions, developing tests, observing and recording data, writing reports, helping patients through psychotherapy, performing academic research, and more. The duties that a psychologist performs depends greatly on their focus in college.
The difference between a psychologist and a clinical psychologist is that a psychologist is primarily focused on academic research, while a clinical psychologist focuses on working with clients and helping them through mental and behavioral health issues.
Many psychologists must first earn their doctoral degree, such as a PhD or PsyD to perform the above duties. Some organizations will take a psychologist with a master's degree, but the main role of earning a master's degree is to prepare students to go into the doctoral program. That being said, a master's degree in psychology is still an advanced degree that may open the door for higher salaries and career opportunities for those in various social service and mental health careers. For example, someone with a master's degree in clinical psychology in California may meet the qualifications to become licensed as a Clinical Counselor and can then perform therapy. Below is an overview of the best master's in clinical science institutions in California.

Students who are interested in earning a MS degree in clinical psychology will obtain advanced knowledge at CSU Fullerton through a combination of science and applied clinical training. The psychology program prepares students to move on to a doctoral psychology program or to apply for licensure and careers as a Licensed Professional Counselor or Marriage and Family Therapist. In this program, students will complete 60 units, including a thesis, electives, and clinical fieldwork.
Tuition estimate: $24,218-$34,008
---

CSU Northridge's MA in Clinical Psychology program is designed to prepare students to become competitive applicants and enrollees in future rigorous doctoral psychology
programs. This is done through the well-rounded curriculum that teaches core classes in psychological theory, methodology, statistics, assessment, and more. There are multiple options available in-house where students can complete their clinical fieldwork experience through the Assessment Clinic or the Mood and Anxiety Disorders Clinic. Students will choose to take either the 37-unit Clinical Research MA option, or the 36-unit Clinical Fieldwork option. Only 12 students per year are admitted, so it is important to review the application prerequisites, featured on the university website.
Tuition estimate: $2,743 per semester
---

California Lutheran University offers a Master of Science in Clinical Psychology program that is 37-40 credits long. There are both full-time and part-time options available. In the program, students will focus on data analysis through a problem-solving approach. They will also complete a research or thesis project. Students will take courses in subjects such as ethics, psychopathology, statistics, various types of therapy, and more to prepare them for a doctoral program or their future career. The program can be completed in 2.5 years if attending part-time, or less if attending full-time.
Tuition estimate: $885 per credit
---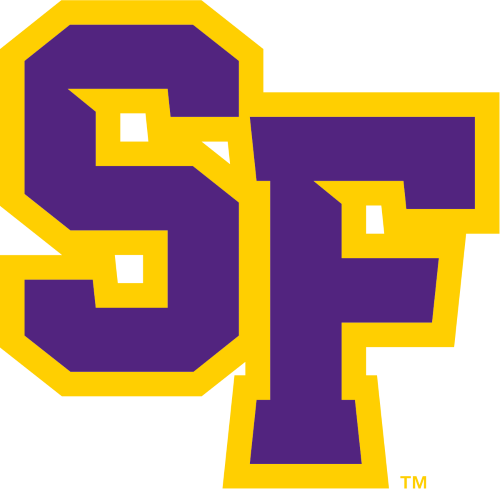 The clinical psychology program at SFSU, founded in 1952, involves two years of full-time study that prepares students to either take the California licensing exam for Marriage and Family Therapy or to go on to earn a doctoral degree in psychology. Students will complete clinical training in both years of the program within the community. The university provides access to a psychology training clinic where students can take part in direct relevant clinical training. The final completion requirement of the program involves a master's written comprehensive examination.
Tuition estimate: $4,203 per semester
---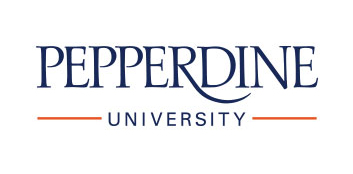 The MA in Clinical Psychology at Pepperdine University is offered online and on-campus. The on-campus format is offered during the day as well as in the evening. Students can choose to enroll in the Marriage and Family Therapy emphasis or the Marriage and Family Therapy with Latinx Communities emphasis. The on-campus classes are held at the Malibu campus. This program can be completed in two years of full-time study. The online program can be completed in as few as 27 months. Placement specialists will help students connect with local training opportunities to complete the clinical hour requirement.
Tuition estimate: $77,720-$83,688
---

The MS in Psychology program prepares students for the mental health field by emphasizing clinical training and community engagement in addition to the theoretical and academic learning that takes place in the classroom. Students will become prepared to work in a number of settings, including private practice, community mental health, medical clinics, social services, schools, and many more. Students will also be prepared to go on to enter a doctoral program if they so choose. The program is 37 units in total. The program offers options of MS in Psychology with a Marriage and Family Therapy emphasis or a Licensed Professional Clinical Counselor emphasis.
Tuition estimate: $998 per unit
---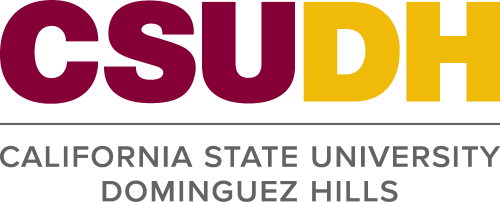 The MA in Psychology at CSU Dominguez Hills is designed for students who want to become professionals in mental health and for those who may already be involved in the field and wish to advance their careers. The master's program is 33 units and requires students to complete 550 hours of a supervised clinical practicum in their community. At the end of the program, the student must also complete an exam or thesis.
Tuition estimate: $18,940
---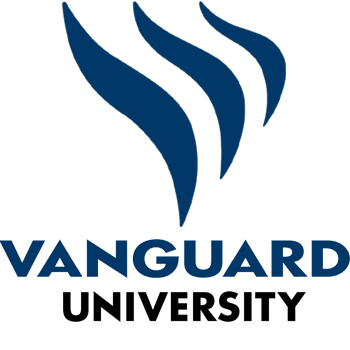 The rigorous 2-4 year master of science in clinical psychology program at Vanguard University prepares students to enter a doctoral psychology program or to meet licensure requirements to become a Marriage and Family Therapist or Professional Clinical Counselor in California. At Vanguard, students can choose between the on-campus or online track. Students are likely to benefit from the small class sizes that typically consist of an average of 12 students. There are many opportunities through which students can complete their clinical practice hours, as the faculty will help students connect with the best site local to them.
Tuition estimate: $50,020-$54,120
---

Saybrook University educates psychology students on a wide range of behavioral health issues that they may encounter in their future careers as mental health professionals and the evidence-based interventions to assist clients. The psychology department offers multiple specializations within their MA in Humanistic and Clinical Psychology program. These programs are unique in that psychology is taught through a unique mental, spiritual, and humanistic perspective The specializations include:
Psychology, Consciousness, Spirituality, and Integrative Health specialization
Psychology, Creativity Studies specialization
Psychology, Existential and Humanistic Psychology specialization
Psychology
Each program takes 2-3 years to complete and they are about 33-36 credits. Students are able to choose to take the programs through an online or hybrid format.
Tuition estimate: $1,514 per credit
---

CSU University San Bernardino's MA in Clinical/Counseling Psychology has been created to educate students on practical counseling skills using current research methods. By going through the program, students will understand how to work with clients in a variety of clinical and community mental health settings as well as private practice. They will also be prepared to enter doctoral programs or become marriage and family therapists. The program is 63-71 units in total.
Tuition estimate: $14,352
---
Clinical Psychology Master's Degree Careers in California
Earning a California master's degree in clinical psychology can open up the opportunity for career advancement and various rewarding career paths. Due to the diversity of the state, there are many chances to find a satisfactory place to live and numerous organizations to choose from to use the skills you will learn from your master's program.
Each of the clinical psychology master's degree programs in this article meet the California requirements to become licensed as a Marriage and Family Therapist or a Professional Clinical Counselor. These are two mental health career options you could pursue with a Californai clinical psychology master's degree. These careers involve providing mental health psychotherapy to individuals and families who are experiencing mental health and relationship struggles.
Additionally, a master's degree in clinical psychology is helpful because it provides the necessary knowledge for one to apply for a doctoral (PhD or PsyD) program to become a clinical psychologist. A psychologist is usually one of the highest credentials that a mental health professional can earn, and they typically receive some of the highest wages as well. Therefore, becoming prepared for this career path by enrolling in the masters of clinical psychology program is an excellent way to obtain the needed background information.
California Master's Degree in Clinical Psychology Financial Aid
Even though it may seem daunting to some, there are opportunities available to help pay for your master's degree in clinical psychology.
One very important option to be aware of is making sure that you fill out the Free Application for Federal Student Aid (FAFSA). This application should be filled out each year that you are in school. It is one of the top providers of student aid in the country, and determines if you are eligible for any federal loans or grants based on your household income and other factors.
Another option is that the university of your choice may have financial aid available to you directly through their program. Sometimes, universities have scholarships, grants, and other awards available to graduate students through a variety of ways to encourage graduates to stay in the program. It may be beneficial to explore the program and see what is available to you.
There are also scholarships available through websites online, including: