The role of teachers in shaping young minds cannot be understated, as education plays a vital role in any developing society. As education and curriculums are continually evolving, there are several areas where aspiring educators may seek to expand their knowledge and hone their abilities in teaching.
One of these potential areas is California as it has a diverse and dynamic educational landscape. It offers a multitude of opportunities for aspiring educators to further their education and training through specialized Master's in Teaching programs. These programs are carefully designed to equip future teachers with the knowledge, expertise, and experience needed in that field of practice. The different colleges and universities across the state also offer programs that are combinations between obtaining a master's degree and credentials needed for teaching at a particular education level or for single or multiple subjects. ​​
The following list contains various Master's in Teaching programs offered across California, each tailored to cater to the unique aspirations and educational goals of prospective educators:
University of Southern California
University of California, Irvine
University of La Verne
United States University
Saint Mary's College of California
University of San Francisco
California State University, Sacramento
Pepperdine University
La Sierra University
Fresno Pacific University
San Diego State University
San Jose State University
Whether you aspire to teach in elementary schools, inspire curiosity in middle school students, or foster critical thinking in high school classrooms, without a doubt there is a Master's in Teaching program in California that's ready to unlock your potential and set you on the path to becoming an effective educator.
Schools in California Offering Master's In Teaching Programs Both Online and On Campus

The University of Southern California (USC) has a Master of Arts in Teaching (MAT) program designed for aspiring teachers who want to teach in K-12 classrooms in California without a teaching credential. The curriculum mainly focuses on high-needs schools and inclusive communities. It also provides students with the theories and abilities needed to make a significant difference as teachers. For its curriculum, student teaching is integrated. It allows students to apply what they've learned in the classroom to real-world situations while encouraging responsibility and collaborative support. Students can specialize in different subject areas and increase their job market competitiveness by selecting from a variety of major credential tracks and extra alternatives.
By finishing this graduate degree, one becomes prepared for obtaining a preliminary teaching certificate in California. The program also adheres to the standards of the California Commission on Teacher Credentialing (CTC), including preparation for the English Language Learner Authorization and Education Specialist Credential. Moreover, mentoring is offered by experienced teachers, and students can pursue an Education Specialist accreditation and additional authorization/certificates. However, students must meet CTC standards, including fundamental skills and subject content requirements to be recommended for a preliminary teaching certification.
USC Rossier School of Education also offers scholarships based on academic success and alignment with the institution's goal, as well as financial aid. Graduates are well-prepared for classroom teaching positions, and the curriculum prepares them for potential career pathways. These include substitute teaching, correctional center teaching, online instruction, tutoring, athletic coaching, and English as a Second Language (ESL) training.
---

The Master of Arts in Teaching with Credential (MAT) program at the University of California, Irvine (UCI) allows students to receive a master's degree as well as a single or multiple-subject teaching certificate in about 14 months. The program offers two options: the MAT with Single Subject Credential and the MAT with Multiple Subject Credential. The former prepares candidates to teach one of six subject areas at the middle or high school level. The latter prepares students to teach all grade levels and content areas in elementary school.
Both programs involve a yearlong school site apprenticeship that allows students to put their curriculum and teaching practices to use. It fosters a supportive community through experienced mentors and supervisors, and it encourages a collaborative environment among teacher candidates. Students can pursue their interests in various subject areas, and the school is dedicated to increasing teacher diversity and putting research into practice. It also is worth noting that the UCI School of Education is currently ranked as the 8th best Public University in the United States according to the U.S. News & World Report.
---

For the University of La Verne, the Master of Arts in Teaching (MAT) program is meant to prepare educators to influence the future of California's students as elementary, middle, or high school teachers. The California Commission on Teacher Credentialing has certified the curriculum, which emphasizes satisfying the requirements of the state's varied student population through language development, cultural diversity, and humanistic learning methodologies.
The curriculum provides various concentrations based on professional aspirations, with completion times varying from 2 to 3.5 years. With state accreditation, the LaFetra College of Education is recognized for its ingenuity in training leaders and educators. The MA Teaching program offers several credential alternatives which allow graduates to teach in public schools in California. These include the following:
Multiple Subject Teaching Credential
Single Subject Teaching Credential
Mild/Moderate Education Specialist Preliminary Credential
Graduates may also choose the Dual Credential option. Through this, they can a combination of any of the two aforementioned credentials at the same time. After completing the first semester of classes, students may also apply for the Enhanced Intern certification, allowing them to serve as paid interns in public schools while earning their teaching certification. Furthermore, the curriculum provides a Bilingual Added Authorization in Spanish, allowing graduates to work in dual immersion schools, with Spanish language skills required.
---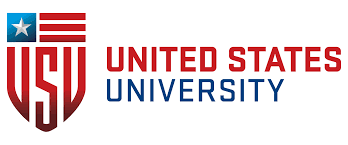 The Master of Arts in Teaching (MAT) degree program at United States University allows students to finish their California teaching credential preparation program while also earning a Master's degree. Students may also opt for the internship option which requires additional enrollment requirements, including passing results on the California Subjects Examination for Teachers (CSET) and having an intern job offer from a California public school.
Additionally, students enrolled in several subjects must also have passed the Reading Instruction Competency Assessment (RICA). While enrolled in this program, students must complete a full-time intern teaching placement at a public school district using an internship credential. The entire program can be completed in as few as four semesters.
---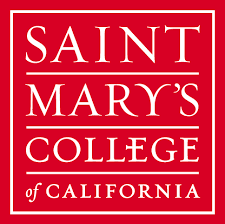 The Kalmanovitz School of Education's Master of Arts in Teaching program at Saint Mary's College of California is designed for credentialed teachers who want to expand their expertise and comprehension of modern educational concerns. It is a project-based, individualized graduate program offered to elementary, secondary, and special education teachers. With this, applicants must hold a California teaching certification or are qualified to teach in California.
Graduates can become more effective teachers or administrators and pursue designing educational products, providing professional development, coaching in their subject area, or completing further studies. Small class sizes and summer admittance make the program an appealing option for instructors looking to better their careers. The curriculum can be completed in seven to eleven months and includes face-to-face instruction as well as online support.
---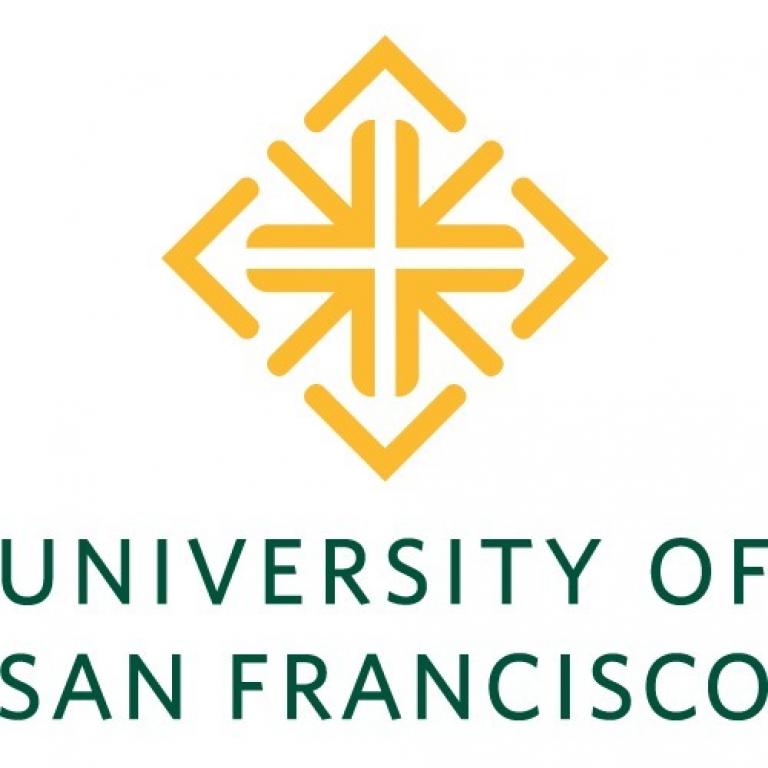 The University of San Francisco offers a Master of Arts in Teaching (MAT) degree that focuses on the critical analysis of historical and present educational debates that influence classroom instruction. It enables teachers to create curricula based on their educational principles, ensuring that all students have equitable and compelling learning experiences. The curriculum of the MAT program emphasizes comprehending the historical backdrop and politics of contending movements that formed the K-12 school curricula. It promotes deliberate curriculum design in order to satisfy students' different needs and interests.
The program offers a Teacher Credential option with either a Preliminary Multiple Subjects (36 credits) or Single Subject (34 credits) Teaching Credential, as well as an optional bilingual authorization in Spanish, as recommended by the University of San Francisco (USF) to the California Commission on Teacher Credentialing (CTC).
The lessons are held on weeknights and occasionally on Saturdays, with student teaching beginning in the second semester and requiring in-class time at local schools. Among the features of the program are small classes guided by instructors with expertise in multiple disciplines. Moreover, instructors all have teaching backgrounds, and the program encourages a personalized experience in an open and varied community. The MAT program also combines academic study with field experiences in local schools, with the goal of encouraging humanizing interactions, democratic involvement, and critical inquiry in education.
---

California State University, Sacramento also offers a Master of Arts in Teaching (Multiple Subject) with a unique curriculum. It combines a Multiple Subject Teaching Credential with a Master of Arts in Teaching (MAT). The certification allows candidates to teach all topics in self-contained classes, such as those found in most elementary schools, and it includes training for working with second language learners via the English Learner Authorization (ELA). The program emphasizes social justice and equity while preparing effective teachers for urban classrooms. Candidates must be full-time students with field experience and student teaching in Sacramento Area districts, in addition to completing classroom requirements.
Following completion of the credential curriculum, candidates will take five additional MAT courses that will allow them to critically examine sociocultural and sociopolitical settings relevant to educational research and schooling. The program's goal is to train teachers who can implement a standards-based curriculum, employ inclusive methods, and positively impact the learning of all children. These include English learners and students with disabilities. The Master of Arts in Teaching coursework blends materials and activities to facilitate the successful completion of the degree by the program's end. Lastly, the program uses a hybrid approach that combines in-person and online classes.
---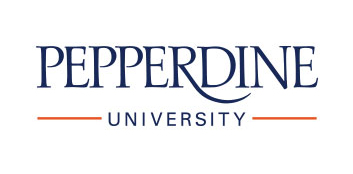 The Master of Arts in Teaching (MAT) program at Pepperdine University prepares successful PreK-12 teachers through an 11-month comprehensive curriculum. With over 200 teaching sites accessible, the program is available at top-ranked colleges and boasts a 100% graduate employment record. Along with receiving their degree, students can select between multiple-subject or single-subject preliminary teaching certifications. The program is delivered in a hybrid fashion. Sessions meet twice a week consisting of 60% in-person and 40% online education.
Learning development, instructional technology, pedagogical theory, and subject concentrations are all covered in the curriculum. Through student teaching at multiple partnered sites, students receive highly practical experience. With an average class size of 14, the program maintains a low faculty-to-student ratio, promoting a hands-on and collaborative learning environment. There is no GRE requirement for admission, emphasizing candidates' ability and commitment rather than standardized test scores.
---

For La Sierra Univerisity, the Master of Arts in Teaching (MAT) graduate courses are available online through their School of Education. For this program, the Western Association of Schools and Colleges (WASC) has accredited the curriculum for those with a bachelor's degree. Classes have small class numbers and are entirely online for California residents, with registration being open four times a year. Individualized technical support and counseling, skilled teachers, and student teaching are all part of the program. It also prepares individuals for teaching in elementary, middle, and high schools by providing them with a preliminary teaching certificate from California that is valid for five years.
Moreover, the professional Master's component emphasizes theoretical education concepts and practical teaching features. This aids students in developing expertise while completing professional and academic courses. Overall, this is a program providing high-quality education without requiring students to leave their homes or disrupt their busy schedules.
---

The Master of Arts in Teaching at Fresno Pacific University provides post-credential coursework to teachers to help them deepen their knowledge of effective teaching practices and curriculum analyses. The curriculum emphasizes the inquiry of teachers into problems involved with the practice and encourages new teachers to engage in dialogues about critical issues and concerns of new teachers. The cohort model utilized is also aligned with many California teacher-induction programs, developing a strong community of practice.
Sessions for the program meet once a week for two semesters, allowing students to participate in teacher inquiry and action research. MAT students are asked to consider their roles as instructors as well as their dedication to teaching as a career. As part of the curriculum, they create a teacher-research identity and complete a classroom action research project and report.
---

The Master of Arts in Teaching (MAT) program is a one-year, 30-unit online program. It is intended for aspiring teachers and focuses on social justice and equity in K-12 education. The program provides the convenience of online instruction, allowing students to complete coursework when it is convenient for them. It is a low-cost option, particularly for residents of California, and provides a high-quality, inquiry-based education taught by full-time tenured academics.
The MAT program stresses hands-on education with an issue-centered curriculum, as well as encouraging reflection throughout the teaching process. It is suitable for working professionals, with four courses being taken in the first summer, and two in the fall and spring. One also has the option to take two more courses in the second summer, resulting in completion within a year. A post-undergraduate certification obtained within the last five years can also help to lessen the course load. Students holding an undergraduate credential, on the other hand, may be required to complete two more classes from a graduate credential program. For entrance, the GRE is no longer necessary.
---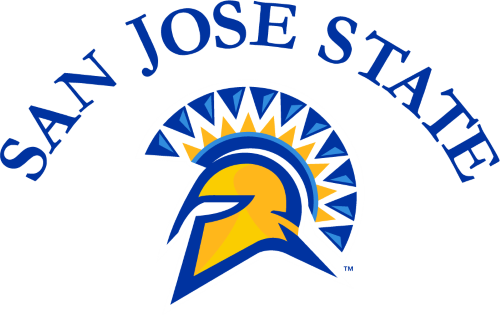 At San Jose State University is the Connie L. Lurie College of Education, which aims to form educators through their programs, faculty, and resources both on and off campus. Its faculty is highly dedicated to providing candidates of the program with education and rigorous courses that help applicants further their understanding of educational research and theory. Furthermore, it is one of their main goals to relate this understanding to the daily experiences of a teacher. With that, the university offers several certification programs for teaching. Its main objective is to train transformative educators to teach at the elementary, middle, and high school levels.
These post-baccalaureate programs are available at the graduate level and are accredited by the California Commission on Teacher Credentialing (CCTC). You may apply to their new MAT program if you finished their SJSU Single Subject or Multiple Subject Credential Program within the last 6 years, or if you have acquired your Preliminary Credential from CTC and want to add a Master of Arts in Teaching (MAT).