Career advancement is a common reason for students wanting to earn an MBA. Graduating with an MBA can lead to different outcomes: the degree can opportunities for leadership and managerial positions at top institutions, the experience can lead to a strong network of alumni and business contacts, and the knowledge can help develop advanced knowledge in concentrated areas of study.
Online MBAs grant holders these benefits while providing capacity flexibility to maintain full-time positions albeit with lighter workloads.
For online MBAs in California, you can refer to the list below:
Hult International Business School
National University
California Baptist University
Azusa Pacific University
Point Loma Nazarene University – Fermanian School of Business
Fresno Pacific University
University of Southern California (USC) Marshall School of Business
California State University-Long Beach
California State University-San Bernardino
California State University-Stanislaus
California State University (CSU) – Monterey Bay – College of Business
University of California-Los Angeles Anderson School of Management
Pepperdine University Graziadio School of Business and Management
Santa Clara University – Leavey School of Business
University of California-Davis Graduate School of Management
This article will cover online MBA programs in the state of California. The universities mentioned will also have been accredited by one of the three major accreditation bodies for management education, which include: The Association of Advance Collegiate Schools of Business (AACSB), the Association of MBAs (AMBA), and EFMD Quality Improvement System (EQUIS).
California Online MBA Programs

APU offers a highly flexible and accessible online MBA degree that covers a wide field of study, from accounting and entrepreneurship, to finance and sport management. Students who enroll in this MBA usually take one to two classes per session. As the entire program could be finished in 42 to 45 units, the degree is usually estimated to be completed in 15 -30 months. For aspiring students, you should plan to be online 6-10 hours per week for every unit.
---

Point Loma Nazarene University is one of the top 5 most selective christian colleges in the United States. With a Student to Faculty Ratio of 15:1, students get to build a strong relationship with their professors and the constant back and forth between students and mentors allows for mult-dimensional education as well as a purposeful carer.
The school's online MBA takes 24 months to accomplish and could be concentrated on Organizational Leadership, Innovation and Entrepreneuship, Project Management, and Healthcare Management.
---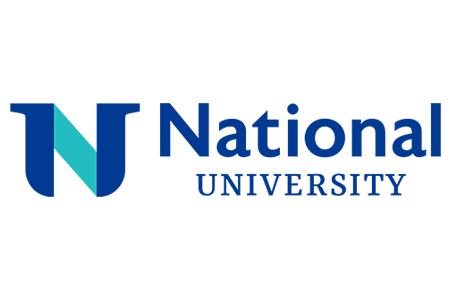 National University offers a 16-course online MBA in a multitude of specializations that include:
Financial Management,
Human Resources Management
Supply Change Management
Organizational Leadership
International Business
Management accounting
Marketing
For under $28,000, a distance learner could attend this program and equip themselves with the knowledge and tools for successful team management in business. The school is accredited by IACBE, Western Association of Schools and Colleges, and the Senior College and University Commission.
---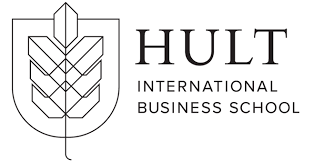 Located in the heart of downtown San Francisco, The Hult International Business School looks to bring their students top-tier education with a focus on cross-cultural understanding and growth brought by real-world experiences. The school features a growing network of over 27,000 alumni across 170 countries.
In line with the school's push for an international network, the Hult Global Online MBA means that you can receive a degree from home while having the same international community.
The Core Program takes 26 months to complete and is composed of 5 modules and 5 business challenges. If you're looking to laser focus on your career, you could give deep into over 20 different specializations that include:
Management
Operations and Project Management
Innovation
Entrepreneurship
Marketing
Finance
Business Analytics
If you have broader interests and goals, you can increase your knowledge and skills across subjects by choosing any four electives from their range of offerings to be included in your curriculum.
---

Aside from its online business undergraduate programs, California Baptist University also has a highly-regarded MBA program, ranking 3rd in California for the best value in 2021.
With the world becoming increasingly global, CBU students can elect for an international business trip or a 6-to 8-week global internship that would expand student horizons and provide first-hand experience into unique cultures and experiences.
The CBU MBA program allows for specialization in management or accounting. Students who opt for management will be asked to complete 36 major units purposefully crafted to equip working professionals with the skills needed for senior placement and the capability to guide companies and strategies.
An accounting specialization will require students to develop analytical and management skills in the field of accounting, auditing, and corporate and non-profit finance. Quantitative methods will be the highlight of this program.
---

California State University Long Beach is one of the 23 campuses of the California State University system. Their online MBA program is part of a 48 unit course that students could opt to either take on a full-time or part-time track. The program is half-synchronous and half-asynchronous, meaning that each course will have a synchronous session once a week.
---

CSUSB's Online Executive MBA program is specifically for those who possess early to mid career experience while seeking to expand on their professional knowledge and skills through a graduate education. CSUSB has earned high distinction as one of the top 50 online MBA Programs Globally, top 50 Online MBA Programs Nationally, and the Best MBA for Human Resources. The degree is accredited by the AACSB.
---

Accredited by the AACSB, Stanislaus State was ranked as one of the top 5% of business schools worldwide. Their cutting-edge curriculum and coursework taught by highly experienced faculty creates an immersive experience for their students to gain an edge in the workforce.
Stanislaus State Online MBA has 3 areas of focus:
Finance
Human Resource Management
General
Their OLC certified instructors means that the faculty is prepared and ready to teach and improve the online course learning experience. These mentors work individuall with each candidate to help create a personalized and unique learning environment.
---

CSU Moneterey Bay College of Business also offers a distance learning course at a tuition price of $41,600. It is the first and currently only 100% fully online MBA program with a focus on responsible business management, CSU Monterey Bay aims to stay ahead of the curve with their 16-month online MBA that empowers students to deliver customer value and long-term corporate growth.
---

The UCLA part-time MBA format is unique in that it offers a hybrid setting for students to learn, with a mixture of both online and in-preson courses. Through this endeavor, students stand to retain their capability to perform their full-time job while receivin the networking benefits of an MBA program. The annual tuition fees for the Fully Employed MBA class stand at a little over $40,000, inclusive of student charges, parking, and other co-curricular costs.
The class itself offers 3 flexible schedules, over 20 international study options and reports that on averages, graduates should expect to receive a 59% increase in base salary measured at least 4 months after graduation.
---

Fresno Pacific University offers a robust online graduate program for its business courses, spanning different topics from Business Administration to Strategic and Organizational Leadership. Their MBA program integrates technology, hands-on projects, and organizational leadership from a Christian perspective. Their MBA program consists of 41 total units, which is completed, on average, in 20 months. The program has been accredited by the ACBSP.
---

USC Marshall is renowned for its international network of alumni with experiences that span organizations of all sizes, from small startups to large multinational conglomerates. For students who aim for hyper-career growth, an online MBA would serve beneficial as it allows students to hold full-time positions while pursuing a degree that rapidly advances their career.
USC Marshall offers an online MBA course for these specific professionals. The course is designed for students to finish in 21 months and is designed to teach core principles across the subject areas of marketing, finance, management, accounting, and entrepreneurship.
---


The Santa Clara Leavey School of Business Online MBA is ranked 37 out of 344 of the Best Online MBA programs according to US News and World Report. Their Online MBA allows students to graduate in as little as 2 years with concentration options that span the following topics:
Data Science and Business Analytics
Leading Innovative Organizations
Marketing
Finance
The goal of the program is to have students graduate as a silicon valley professional, individuals who have the skills, tenacity, and ethics to make a positive change in their community.The school is #1 in Career Outcomes and Academic Experience, according to Poets&Quants.
---

Pepperdine University Graziadio School of Business and Management offers an online MBA program to driven business professionals. The program is set to be completed in as little as 20 months and is unique in that it requires a 6 to 8-week internship experience for its students as a prerequisite to graduate.
The MBA program can be customized based on one of seven concentrations:
Business Analytics
Digital Innovation and Information Systems
Entrepreneurship
Finance
Leadership and Managing Organizational Change
Marketing
And Global Business.
Pepperdine's MBA program is different from that of other business schools in that they offer a hybrid option for working professionals looking to marry the benefits of flexibility in online learning and face-to-face communication from in-person learning.
A strong network of high-achieving professionals is a strong argument for MBA aspirants. Pepperdine's part-time MBA allows for peer-to-peer collaboration and networking that would have otherwise not been possible in a fully online setting.
Students should also note that the Pepperdine Graziadio Business School is accredited by the Assocation to Advance Collegiate Schools of Business.
---

UCDavis provides a top-quality, transformative MBA experience by offering full-time professionals the opportunity to earn a graduate business degree from anywhere in the world at their own pace.
UC Davis has built strong relationships within Silicon Valley, so its STEM-oriented online MBA program aims to equip its students with the skills needed to thrive in the STEM field. A skillset dispositioned to STEM includes strengths in:
Quantitative analysis
Data-driven decision making
Understanding Individual and Group Dynamics
Developed critical thinking abilities
UCDavis' was awarded top 20 for Best Online MBA Programs by Poets&Quants and Top 30 for Best US Part-Time MBA Programs by US News World Report.
---
The Best MBA Programs in California
Pepperdine University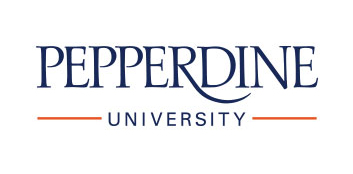 Pepperdine's online MBA program is specifically designed for employed individuals who want a fast track to career advancement. Ninety-nine percent of students are already employed when they first enroll. The curriculum features a dynamic and engaging learning environment that push for real-life business case competitions and a study abroad for credit. Pepperdine's hybrd option ensures that students who wish to interact with their peers are given an opportunity to do so.
---
University of South Carolina Marshall School of Business

USC Mashall is known for its entrepreneurship and international relations course. Their online MBA program combines its core curriculum with a focus on hands-on, real-world application. USC Marshall has also recently added a STEM-certified Management Science specialization that expands its students' range of opportunities post-graduation.
---
University of California-Davis Graduate School of Management

For those looking to further their STEM career with an MBA, UC Davis offers one of the best online MBA programs in the nation. The university prioritizes convenience, interactivity, and quality for all – and the institution's close ties with Silicon Valley should help advance your career even further in a way that no other university can.