The United States has always held countless opportunities for those who aspire to drive their careers forward in whatever field, and the same can be said in the discipline of healthcare and healthcare administration. Healthcare and medicine are vital fields in themselves. However, aside from working as a medical practitioner, several opportunities exist that help facilitate healthcare and deliver it to those in most need of it. One of these opportunities to transform healthcare delivery and management is in the field of health administration.
One of the states that holds several world-renowned healthcare institutions, whether for undergraduate or post-graduate programs, is California. These universities and colleges offer excellent programs, state-of-the-art medical facilities, and hands-on opportunities that supplement the learning experience of enrolled students in healthcare administration education.
If you're seeking to move your career forward in this essential and highly impactful field, one possible gateway is the pursuit of a master's degree in health administration, particularly in California. California has an abundance of top-tier institutions, and there is a very diverse set of master's programs in health administration that accommodate students globally. Among these, there are also several universities that offer online programs so that you can still obtain an exceptional education wherever you're situated in the world.
The following includes a list of universities that offer master's degrees in health or healthcare administration in California. These institutions have been classified according to those offering online programs and in-person programs:
Schools Offering Masters in Health Administration:
Schools Offering Online Masters in Health Administration:
California offers a variety of programs that might help one gain a deeper understanding of health administration. The following sections will discuss and enumerate master's programs in health administration offered in California on-campus or online.
Schools in California with Programs for Masters in Health Administration

In the San Joaquin Valley is the Department of Public Policy and Administration at California State University, Bakersfield. They offer the Master of Science in Health Care Administration Program (MSHCA), which aims to train contemplative practitioners and leaders who make decisions grounded in evidence and data. The university strongly emphasizes developing the abilities of present and future managers of healthcare organizations—whether non-profit or affiliated with the government. Graduates and students of this program are equipped by their curricula to practice inclusive and socially responsible governance.
Once one has graduated from the program, they are prepared for both administrative and managerial jobs. They are also prepared to be adaptable and versatile enough for both non-profit and public healthcare sectors. The program overall is focused on addressing local healthcare and human service needs and ultimately preparing its students, whether on the local, national, or international level.
---

California State University, Long Beach, also has a Master of Science in Health Care Administration (MSHCA) program, which has both a traditional and a hybrid option. The program is designed for recent graduates, aspiring healthcare professionals, and even international students seeking administrative positions in the healthcare sector.
This program is accredited by the Commission on the Accreditation of Healthcare Management Education (CAHME). Aside from this, it gives students access to many resources and networking opportunities. One of the highlights of this program is that it also offers a thorough education and one of the crucial aspects of management and administration: real-world experience. Hence it offers several mentorship and internship opportunities. The Department of Health Care Administration at CSULB maintains solid relationships with nearby and regional healthcare organizations and businesses, providing its students with invaluable mentorship and practical experience.
The university also offers elective courses per each student's personal learning objectives and area of interest. All of these are included in the 45 units of coursework that make up the curriculum. The program offers flexible scheduling options, allowing students to complete their studies part-time or full-time. Courses are held throughout standard semesters; some are available during the summer. This program has a strong track record of educating healthcare executives for success, with a network of alumni that numbers more than 300 graduates.
---

The Master of Science in Health Administration at California State University, Northridge, covers topics several topics that are essential in the said field. These include subjects to prepare students for various management and leadership roles in the healthcare industry. To name some specifically, these include the following: management, planning, marketing, consulting, quality improvement, strategic planning, and operations.
Moreover, this school is one of just four universities in California that provide CAHME-accredited programs. The school also offers evening schedules accommodating working professionals and its diverse student body. Generally, graduates are well-equipped for fulfilling jobs in management and leadership within the healthcare industry. Alumni positions can be found in healthcare organizations and agencies that are public, nonprofit, and private.
---

Future healthcare leaders and administrators can also receive their post-graduate education from the University of Southern California, or particularly their Sol Price School of Public Policy. They offer a Master of Health Administration (MHA) program, and the program has a demanding curriculum that heavily combines in-class instruction with real-world experience, including a necessary 1,000-hour administrative residence. The CAHME-accredited program provides students with the tools they need to be effective leaders in the rapidly evolving healthcare industry.
Health information technology, health legislation, behavioral science, policy, finance, and economics are just a few of the important topics covered in the program. The MHA program at USC is ranked fifth nationwide in the field of health policy and management. It also offers additional focus areas and intersectional health management and policy training. Moreover, the program is known for its esteemed faculty, solid business contacts, and giving students access to a wide range of job prospects in Southern California's healthcare sector.
---

At California State University, San Bernardino, the Master of Science in Health Services Administration is also offered. This program is intended for people who want to work in establishments related to healthcare administrators or managers of health services. The M.A. in health science is a highly specialized master's degree option. One of the unique features of this program is that its students also have the opportunity to earn a certificate in any of the following along with the Master of Science in Health Services Administration:
Finance
Accounting
Information Systems
Some places where graduates of this program can be employed include hospitals, health maintenance organizations, clinics, nursing homes, public health departments, governmental organizations, military health services, and any other healthcare facilities.
---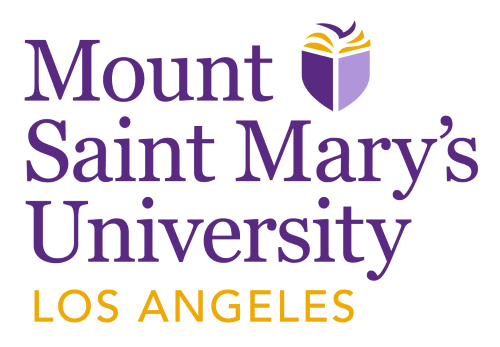 Aside from the aforementioned, you could also consider Mount Saint Mary's University's Master of Science in Healthcare Administration program. Their program aims to produce skilled executives capable of making informed decisions through thoroughly comprehending healthcare services and structures. With this, graduates become adept in addressing crucial concerns, including costs, financing, and accessibility of treatment. Public, private, and nonprofit organizations seek graduates from this program. All in all, this program offers a way to have a significant impact on the healthcare industry. It's for those who looking to move into management or leadership and those who wish to improve the quality of healthcare facilitation.
---

California Northstate University aims to produce graduates of the Master of Healthcare Administration (MHA) program who are prepared for leadership positions in the healthcare industry. Students who have undergone this program are expected to be adept across a variety of sectors: hospitals, healthcare facilities, Bio-Pharma, health tech, consulting, government agencies, and even insurance companies.
The program's curriculum is in line with the competencies of the Healthcare Leadership Alliance (HLA). These cover some major areas of healthcare management, such as:
Awareness of the healthcare environment
Leadership and ethics in healthcare management
Effective communication and relationship management
Professionalism in healthcare delivery
The program is taught in a convenient weekend schedule with a flexible format that includes hybrid and online options to accommodate students who have a variety of obligations. Students can finish the 39-unit program in two academic years.
---

The Master of Health Administration (MHA) program at National University acknowledges the enormous complexity of the healthcare sector. The program provides students with the conceptual and analytical abilities necessary to navigate modern healthcare organizations through its career-oriented curriculum. Graduates of this program become skilled managers who can meet the challenges of the field. They are also expected to foster innovation and development in healthcare access, cost, and quality. At present, the program has a candidate status from the CAHME.
It can be noted that students can transfer up to 13.5 quarter units from past relevant graduate work completed at other institutions toward the MHA degree. This is as long as those units were not used to fulfill requirements for another advanced degree. Students must complete a minimum of 72 quarter units of graduate courses to achieve the MHA degree.
---
Schools in California with Online Programs for Masters in Health Administration

The online Master of Healthcare Administration (MHA) program at UCLA is intended to give graduates the information and abilities required for leadership positions in the healthcare industry. This curriculum has a strong emphasis on value-based care practices. These practices are driven by data and values, giving students the skills they need to manage operations, form effective teams, and make data-driven decisions. A capstone project and on-campus immersions are part of the curriculum, which offers networking opportunities and practical experience. In this rapidly expanding industry, professionals may balance jobs with career progress thanks to flexible schedule options, including full and part-time study.
---

The Master of Science in Healthcare Administration and Interprofessional Leadership (MS-HAIL) is a program at the University of California, San Franciso. It is designed for professionals who are currently employed and who want to advance healthcare organizations by obtaining a master's degree in these fields. Students from various clinical and non-clinical healthcare backgrounds are eligible to apply to this interdisciplinary program. Students can receive their master's degree in as little as 12 months with the option to finish the program online. They may also select between the fall and spring quarters.
---

Like other institutions, Concordia University Irvine provides a distinctive Master of Healthcare Administration (MHA) program. Particularly, it strongly emphasizes leadership, real-world application, and professional growth. The curriculum prepares its graduates for management positions in a variety of healthcare settings and positions: hospitals, corporate healthcare systems, outpatient clinics, long-term care institutions, private practice offices, nonprofit healthcare organizations, and community-based healthcare organizations.
The curriculum is CAHME-accredited, ensuring conformity with industry standards and high employer demand. Moreover, it may be finished in two years entirely online. Its curriculum strongly emphasizes fundamental skills and knowledge in business, leadership, professionalism, and communication. Concordia's MHA program offers a well-rounded education adapted to the changing requirements of the healthcare business. This can be attributed to its committed teachers who contribute real-world expertise, an involved advisory board, and a capstone project merging prior study and practical experience.
---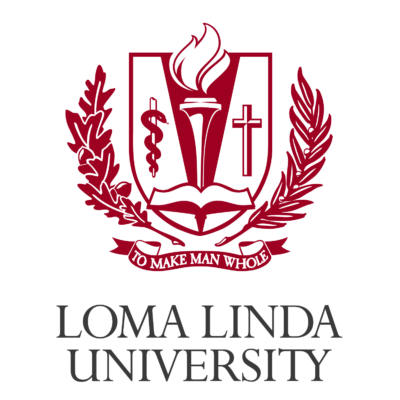 The Master in Health-Care Administration (MHA) program at Loma Linda University School of Public Health combines several factors that make it another excellent choice for pursuing an MHA. It has a robust curriculum, knowledgeable teachers, and networking opportunities with affiliate organizations like the American College of Healthcare Executives. With flexible online learning options, this CEPH-accredited program appeals to clinical practitioners, mid-career leaders, and fresh college graduates interested in healthcare administration. Graduates of the program will be prepared for leadership positions in healthcare companies within Loma Linda University's renowned health sciences environment. The curriculum also strongly emphasizes data analytics and population health and offers practical experience through an 800-hour practicum.
---

One of your options is also to enroll in the online Master of Science in Health Care Administration program at Cal State East Bay. Here, you will acquire the analytical abilities and information needed to handle issues with healthcare delivery and create organizational structures. This program is suitable for working professionals because it provides an education of the same level as courses taken on campus. Furthermore, it can be finished in only four semesters.
The program has been accredited by the Western Association of Schools and Colleges. Furthermore, it has won accolades, including being named one of Intelligent.com's top 25 online master's in health services degree programs. The program's style, which is fully online and has seven four-unit courses and one six-unit course, is ideal for healthcare professionals with at least two years of experience. It offers a thorough education for those aspiring to leadership and management roles in healthcare organizations.
---

The online Master of Healthcare Administration (MHA) program at California Baptist University is another online option with a multidisciplinary curriculum. It is designed to provide both present and future healthcare administrators and managers with the skills necessary to meet the industry's current problems. Participants gain the information and skills required to succeed in this field through a program combining in-depth study and real-world experiences.
Its curriculum provides applicants with excellent training to address present and future trends in healthcare and a strong foundation in management principles. The online format provides efficient time management and accommodates students from varying areas. Coursework supports integrating theory into practice by aligning with the immediate demands of healthcare organizations. The MHA also acts as a stepping stone for people considering pursuing doctoral studies in health administration or similar subjects.
---

The Master of Science in Health Administration (MSHA) program at Trident University provides students with the information and abilities required to successfully run healthcare organizations. In a flexible online learning environment, this program places a strong emphasis on legal and ethical procedures, critical analysis of health administration literature, and collaboration with peers and professors. The growing need for healthcare administrators who can understand the intricacies of the healthcare ecosystem and adapt to a constantly shifting environment is addressed by the MSHA degree.
---

As mentioned in earlier portions, the Master of Health Administration (MHA) program at National University acknowledges the enormous complexity of the healthcare sector. Similar to its counterpart that is fully taken on campus, graduates are also trained to become skilled managers who can meet the challenges of the field. As it is a flexible program, enrollment is all year round, and the program generally offers courses in a 4-week format.