Earning a Master of Science in Nursing Administration degree prepares you for future roles in leadership and management of many different kinds of organizations that provide medical healthcare. These organizations might include public health agencies, hospitals, primary care clinics, schools, and more. Nurse Administrators may take on the role of manager, supervisor, leader, executive, or others depending on where you are employed. Nurse Administrators should have strong leadership and analytical skills, both of which are developed as a part of enrolling in a MSN in Nursing Administration degree program.
According to the O*Net Online and the Bureau of Labor Statistics, Nurse Administrators fall under the category of Medical and Health Services Managers. The income for this career category in California is approximately $104,830 annually. The projected job growth is 11% or higher over the next decade, which is much faster than average.
Job duties within this career may include the following:
Budgeting, and evaluating the needs of an organization.
Collaborating with various teams to complete projects.
Improving patient safety and quality of care.
Hiring staff and training nurses.
Below is an overview of universities in California that offer a master's degree in Nursing Administration.

The MSN Nurse Administrator program at CSU Dominguez Hills has been designed to accommodate working professionals who want to increase their career opportunities and/or pursue professional development. As such, the courses are offered asynchronously online. Students will complete 30 units of courses comprising 15 units worth of core courses, and 15 units of Nurse Administrator courses, including an elective. Additionally, a 288-hour internship is required. Most students complete the program in about two years of part-time study, although there is an accelerated version of the program as well, which can be completed over two semesters.
---

The Master of Science in Nursing program at Western University of Health sciences is designed for registered nurses who have a bachelor's degree. The program is intended for professionals who desire to keep working while earning their degree. Students will complete most of the curriculum online, although there are two on-campus visits per semester to complete required seminars. The university offers a Health Systems
Leadership – Administrative Nurse Leader track that teaches students to apply their skills to create better healthcare for patients while lowering costs. The 40-unit program can be completed in two full-time years, and there are also part-time options available.
---

PennWest California offers a certificate in Nursing Administration and Leadership for students who have completed a Master of Science in Nursing Degree program. The program is offered 100% online so students can pursue their professional development while continuing to work as a nurse full-time. The certificate requires the completion of 21 units and is offered flexibly, so completion time varies depending on a student's preferences. A 150-hour practicum is also a requirement of the program, allowing students to apply what they have learned to real-life scenarios.
---

The Master of Science in Nursing program at CSU East Bay is offered in a hybrid format. The Nursing Leadership and Administration concentration provides education that prepares students for careers where they will work to improve the quality of patient care in various organizations. In the program, students gain skills in leadership and organizational management. The program takes four semesters to complete and comprises 11 courses, or 33 units.
---
California Degrees in Healthcare and Nursing Leadership
California has multiple other universities that offer degree programs or specializations that are similar to a MSN in Nursing Leadership and allow you to take on a similar role within healthcare organizations. Many of these degrees may also lead to careers with a similar income as a Nursing Administrator per the Bureau of Labor Statistics. The schools offering these degrees are below.
Azusa Pacific University – MSN in Healthcare Administration and Leadership

The Master of Science in Nursing Healthcare Administration and Leadership at Azusa Pacific University is offered fully online and is designed for registered nurses who want to advance their career and potentially go into leadership within a healthcare organization. There are also some classes offered on-campus for those who prefer that format. The program requires students to complete 37 units. The degree program has been accredited by the Commission on Collegiate Nursing Education.
---

WGU offers a BSN-to-MSN degree program in Nursing Leadership and Management that is intended for bachelor's degree level registered nurses who want to pursue professional development and enter into managerial and administrative roles. The CCNE-accredited program is offered online, but also includes real-world, hands-on experiences through the practicum and real-time simulations. Students will complete 15 courses and fieldwork in a local facility.
---

San Diego State University offers a Leadership in Health Care Systems concentration through their Master of Science in Nursing program. This concentration can be completed through a full-time, two-year format or a part-time, three year format. Both formats require the completion of 36 units. Through the program, students are prepared to gain expertise as leaders in numerous healthcare settings. This is accomplished through classes in leadership, financial management, various projects, and a practicum.
---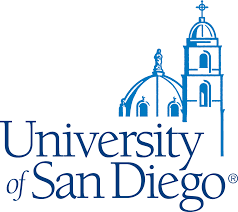 The MSN in Executive Nurse Leadership at University of San Diego is offered in a flexible hybrid format to accommodate working professionals with different scheduling needs. The degree requires the completion of 36 units, with 24 units going towards the Executive Nurse Leadership component, and 9 units towards MSN core components. Along with the other application requirements, applicants should have obtained a BSN degree from an accredited university, have a 3.0 GPA, and have completed a basic statistics course.
---
CSU Fullerton – MSN in Nursing Leadership

CSU Fullterton offers a Master of Science in Nursing with a Nursing Leadership concentration that focuses on educating students on how to become leaders in healthcare organizations that promote professionalism and improved health outcomes for patients. Graduates will be equipped to work at different levels, from administration to staff positions in quality improvement, risk management, strategic planning, and more. The program requires the completion of 36 semester units, which most students usually complete over two years of part-time study.
---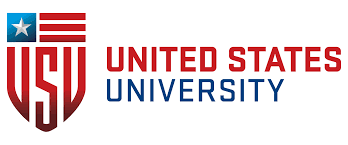 At United States University the Master of Science in Nursing – Health Care Leadership trains and educates students to adapt to evolving health care delivery models as leaders, administrators, and entrepreneurs. The program is typically completed in 24
months, but there is also a 12-month accelerated pathway. Each program format is 30 units total, and includes a residency and capstone project. Students will take courses in subjects such as health policy, nurse leadership, evidence-based practice theory, safety, and more.