California is home to the world's fifth-largest economy, and many opportunities exist for students, aspiring business professionals, and leaders. It is also home to some of the most well-known and active businesses globally, thus housing prestigious business schools and providing students with the opportunity to pursue an MBA. With this, several institutions offer MBA students unparalleled exposure to business methods and chances to expand their professional network thanks to the state's thriving startup culture, burgeoning venture capital sector, and diverse population.
In applying for an MBA, one of the prerequisites of some institutions is the Graduate Management Admission Test (GMAT). Preparing for this standardized test requires time, effort, and financial resources, which may be a barrier to some pursuing further studies. However, there are several schools in California offering MBA programs that do not require their applicants to take the GMAT. Several schools also offer GMAT waivers for students with significant work experience, high GPAs, or advanced degrees. Most of these schools offer MBA programs where mainly in-person courses are taken, but there are also MBA program offerings with varying options. Some of these include full-time or part-time programs, executive programs, flexible or hybrid programs, and fully online programs.
The following list includes a list of colleges and universities offering MBA Programs in California not requiring the GMAT. These have been categorized into those offering online programs and those offering only full-time, part-time, or flexible in-person programs:
No GMAT Schools Offering Online MBA Programs:
Pepperdine University
Santa Clara University
California State University – Long Beach
University of Southern California
Hult International Business School
Golden Gate University
No GMAT Schools Offering MBA Programs:
California International Business University
Alliant International University
Loyola Marymount University
Mount Saint Mary's University
Chapman University
University of California, Irvine
California State University, Fullerton
California State University, Los Angeles
California State University, Northridge
Claremont Graduate University
In California, one can certainly find a program that meets their needs, whether it is a program for entrepreneurship, a program for a global viewpoint, or a program that blends business education with other disciplines. These universities provide distinct programs, each with unique features and strengths, all with the assistance of knowledgeable instructors and through opportunities for experiential learning.
The following section will discuss the different MBA programs of these colleges and universities, their curriculums, which programs are available online or mainly in-person, and which programs do not require the GMAT or have specific waiver requirements.
California Online MBA Programs With No GRE Requirement

Pepperdine University offers several MBA programs that provide its students with the skillsets required to thrive in business and management. The U.S. News & World Report, Forbes, and Bloomberg Business Week have ranked their MBA programs as being some of the best in the nation. This is further supported by hands-on mentorship via their faculty, who are world-class entrepreneurs and business leaders. At present, they offer a part-time MBA, which provides students with maximized flexibility, a fully online option, a hybrid option, and a 20-month fast-track option. They also offer the standard full-time MBA, an Executive MBA, and a Presidents and Key Executives MBA, where the two latter options are geared towards mid and senior-level professionals looking to further their expertise as executive-level leaders. All of these programs do not require a GMAT for application.
---

The Leavey School of Business at Santa Clara University provides a variety of MBA programs that put students at the core of innovation, in addition to a focused MBA program that stresses STEM. The school has created curricula that match the criteria for success in the business world, drawing on nearly a century of experience in Silicon Valley. Leavey offers online and on-campus MBA programs for students looking to grow within their present organization or pursue other career routes. High rankings have been given to the school's MBA programs, and News & World Report ranked it as the third-best online MBA program nationwide.
In one of their special Online MBA programs, students can complete their coursework at their preferred pace at any given time. They also have an Evening MBA program, where students may obtain their degrees in as little as two years by attending classes after work hours. Their Executive MBA program also emphasizes the duties of the C-suite and offers chances for interaction with the best minds in the Valley. Lastly, they also provide a STEM MBA program that concentrates on developing students' business abilities, particularly in the fields of science, technology, engineering, and mathematics.
---

California State University, Long Beach, offers MBA programs to suit the diverse needs of students. The Full-Time MBA program is ideal for students who want to pursue a traditional two-year MBA experience with a cohort-based curriculum and extensive networking opportunities. The Accelerated MBA program is designed for students who have completed a bachelor's degree in business within the last seven years and want to fast-track their MBA education. The Professional MBA program is tailored for working professionals who want to balance their careers and education with evening classes and part-time enrollment options. The Online MBA program is perfect for students who need more flexibility and convenience in their MBA education, with asynchronous online coursework and the ability to complete the program in as little as 20 months. Although GMAT or GRE scores are typically required for admission, GMAT test score waivers are also available upon request.
---

The University of Southern California (USC) provides a variety of MBA program options to meet the interests and ambitions of students. The Full-Time MBA program is a standard 2-year program that offers a thorough business education as well as numerous networking opportunities. There is also a 3-year part-time program, as well as a 1-year International MBA program for mid-career professionals. For students who choose to study remotely without sacrificing the standard of instruction, the online MBA program offers flexibility. It provides the same curriculum as the Full-Time MBA program, as well as live online classes and self-paced coursework. They also offer an Executive MBA program designed for experienced professionals who want to improve their leadership and business acumen while still working.
---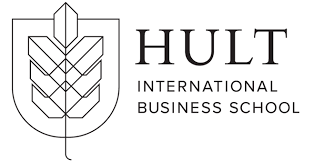 Hult International Business School offers various MBA program options with different entry requirements or prerequisites. Within their San Francisco campus, they offer a Global One-Year MBA, which is a full-time MBA program with 22 available specializations and a STEM Analytics track. This program is designed for students who want to enhance their business skills and develop a global perspective through hands-on learning and practical experience. They also have their 26-month long Online MBA Program, which features live and self-paced online courses, as well as synchronous team projects and challenges, providing the same curriculum as the full-time MBA program. For admission to their MBA programs, Hult requires a minimum of three years of work. However, they do not require any form of standardized test such as the GMAT.
---

The MBA program at Golden Gate University combines fundamental business knowledge with vital interpersonal abilities like communication, presentations, and teamwork, enabling students to excel in practical business scenarios. Taught by experienced instructors from renowned Bay Area companies, the program offers a hands-on, case-study approach that replicates real-world management situations. They offer full-time, online, and hybrid courses for the completion of one's MBA degree.
---
California Campus MBA Programs With No GMAT Requirement

California International Business College offers a full-time MBA program aimed at providing students with a thorough business education and hands-on experience. The program combines classroom instruction and experiential learning opportunities with an emphasis on developing leadership, critical thinking, and problem-solving skills. CIBU's MBA programs cover a variety of business areas, with seven different areas of concentration:
Finance
Health Administration
Human Resources
Leadership
Project Management
Public Administration
Sports Administration
The program may be finished in 2 years and also provides a global perspective on business, and it prepares students to work in a diverse and multicultural environment. Overall, CIBU's full-time MBA program provides a quality business education that prepares students for leadership roles in a variety of industries.
---

Alliant International University's MBA program provides a comprehensive curriculum tailored to equip students with the necessary skills and knowledge to thrive in today's dynamic business landscape. This program is available both on-campus and online in San Diego, and it offers a blend of theoretical foundations and hands-on learning experiences facilitated by experienced faculty. Graduates of this program are well-prepared to pursue careers in various fields, including international business.
They offer concentrations in:
Hospitality Management
Information and Technology Management
Marketing and Digital Trends
Management and Leadership
Students can choose between the evening or weekday track, with courses conducted on-campus during evenings, or the practical training or executive-style weekend track, with in-person classes being held one weekend per month. Both tracks feature the same curriculum, comprising 36 credit units, and can be completed within 14-16 months, following an eight-week term academic calendar.
---

The MBA Program at Loyola Marymount University is designed to cultivate versatile and influential leaders who can adapt to the dynamic global business environment. This part-time program is accredited by the Association to Advance Collegiate Schools of Business (AACSB) and offers evening classes, individualized support, international study opportunities, and tailored career services. With rankings in Entrepreneurship, Marketing, and Management by U.S. News & World Report at 12th, 23rd, and 27th, respectively, the university's MBA program equips students with the necessary expertise and practical experience to propel their careers forward.They also offer two dual degree programs, one of these being the JD/MBA program for those who wish to pursue law and business simultaneously. There is also the Engineering/MBA for those who wish to apply business strategies in fields of engineering. One may also opt for the Executive MBA program that caters to individuals who are at a mid-career stage and possess substantial expertise in the realms of business, management, or entrepreneurship. GMAT scores are typically required for submission. However, this may be waived if an applicant meets their requirements.
---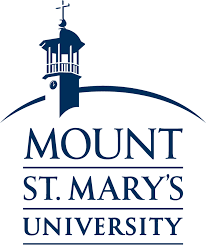 The MBA program at Mount Saint Mary offers a challenging and flexible curriculum that allows students to obtain their degrees quickly. The program offers some learning alternatives, including face-to-face and online classes, with a focus on intimate student-faculty interactions. Mount St. Mary's University emphasizes the importance of ethical decision-making in business. The curriculum includes a range of core business courses, elective options, and hands-on projects to enhance practical skills. They have concentrations offered in:
Economics
Finance and Investments
International Business
Marketing
Management
Not-for-Profit Management
Personnel Management and Industrial Relations
It may be noted that for this university, the prerequisite to waive the requirement for the GMAT is for the applicant to have fulfilled five full years of relevant work experience.
---

Chapman University's Argyros School of Business and Economics offers a full-time MBA program that is expected to take 16-21 months to complete. They have small class sizes and groups, which provide a more personalized and immersive learning experience. In this program, they offer eight areas of specialization, from accounting to economics. Chapman University's full-time MBA program ranks 7th in California and 3rd in the private MBA category on the West Coast. For all of their graduate business programs, the requirement of the GMAT may be waived. However, particular requirements must be met concerning one's undergraduate GPA or professional career.
---

The University of California, Irvine MBA program is one of Southern California's most award-winning and recognized programs, ranking among the top eight full-time MBA programs at public institutions and the top five part-time MBA programs in California.
They have several programs, such as a full-time MBA is ideal for entry-to-intermediate level analysts and consultants with 2-6 years of professional experience. The Full-Time MBA is her 21-month program that allows students to delve deeper into their chosen industry through programs from schools that consistently rank in the top 5% of business schools worldwide. Students can also opt for the Flex MBA program, which is ideal for middle managers, team leaders, and analysts. The 24-33 month program allows students to take courses on campus or online. For C-level executives, an Executive MBA may be a better option, focusing on developing managers into leaders. A GMAT is not required if the applicant possesses a Ph.D. in a quantitative discipline or if an applicant is applying for the Executive MBA.
---

California State University hosts two MBA programs and six specialty degrees to choose from; students can select the program that aligns best with their goals, schedule, and experience. The Flexible MBA program provides scheduling flexibility and a variety of concentrations to suit individual career aspirations, whether one is a full-time employee or a full-time student. On the other hand, the Fully Employed MBA program is tailored for working professionals with extensive industry experience, offering diverse learning approaches and ample networking opportunities to enhance knowledge and professional connections. A GMAT or GRE is not required for admission for applicants with a minimum GPA of 3.0 and at least one year of post-graduate professional work experience.
---

The MBA program of CSU offers a reputable and accredited curriculum, along with adaptable timetables and the cost-effectiveness of a public university. The college consistently achieves high rankings in prestigious publications and is renowned for fostering upward mobility among its students, as it is recognized consistently as one of the best business schools, according to the Princeton Review and U.S. News & World Report.
---

According to Princeton Review, the MBA Program of California State University, Northridge, is currently ranked as the 18th best program in the state. It is designed to meet the needs of working professionals seeking to enhance their business knowledge and skills, and it is offered in the evenings and on weekends to accommodate student schedules. The curriculum covers a range of business disciplines, including accounting, finance, marketing, and management. In addition, the program features a diverse student body, providing opportunities for networking and collaboration. The university offers waivers for GMAT requirements, provided that specific criteria are met.
---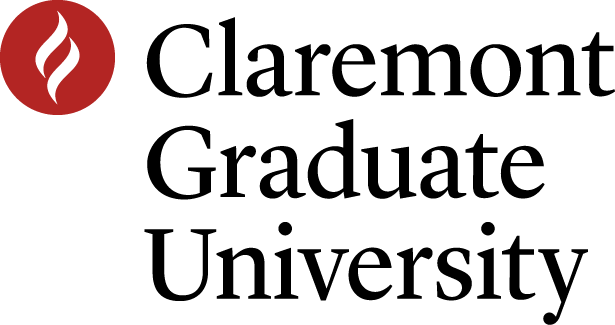 This university offers an MBA with a very flexible timeline, allowing students to complete the degree in as little as one year and adjust the course pacing based on their personal or work commitments. Classes are small and provide an accessible learning environment with supportive faculty. Students have the option to choose in-person, online, or hybrid classes each semester. Additionally, students can earn up to three certificates and have the opportunity to take classes outside the department or pursue a dual degree. The MBA program is accredited by AACSB, the highest standard for business education, and has been recognized by U.S. News & World Report as one of the top 10 full-time MBA programs in Southern California. For the MBA programs, applicants may request GMAT waiver forms based on their particular qualifications.