Silicon Valley sits in Northern California and has become known as a global center for high technology. The region has plenty of cities and Fortune 500 companies within its borders, and a half million information technology workers were employed in the region in 2021. It is also where integrated circuits, microprocessors, and microcomputers were developed. With its reputation for technological advancement and industry, it's no wonder California would play host to numerous online MSW programs. The nature of an online program means it does not matter where a student might be in the U.S. for them to attend the program. However, their unique origin being in California means these programs benefit from the state, which has drawn renowned faculty and academic institutions.
Social Work Programs in California
MSW is a hands-on field, so online master's programs in social work are designed to satisfy the experiential training needed to succeed in the field and gain licensure as a social worker. Most online MSW programs in California follow a similar format, combining classroom learning and coursework with supervised fieldwork placements where students apply their academic learning to work with real people in the communities where they live.
Many of the online MSW programs in California require students to live in California during the program, and others recommend students be in the same region as the school. This may be due to the practicum and licensure requirements in California or because of the unique populations with which California MSW programs train students to work.
For students who have completed a Bachelors in Social Work (BSW) from an accredited institution, advanced standing tracks are offered by specific universities. These programs are condensed, as they don't require students to complete some of the more general credits. These programs will generally cost less as well.
Here are a few of the online MSW programs currently being offered in California.

Alliant's online MSW prepares students for licensure with its 60-credit, two-year program. Students are given a strong theoretical foundation through coursework and faculty mentorship and later apply that learning through hands-on, supervised internships. Skill application is gauged through field education evaluation tools, field seminars, field visits, and assignments. Using the advanced generalist model of social work, students are encouraged to connect their learning with practical application through their field seminar coursework, in which the instructor facilitates discussion between students to create connections between class and experience. The field evaluation is used to assess students on 9 competencies, 31 foundational behaviors, and 18 specialized behaviors during the field experience. Students conduct their field placements at organizations with which Alliant's California School of Professional Psychology has developed relationships and partnerships. The program's 100 percent online format is designed for working professionals who have returned from school. While the fieldwork portion may require some compromise with the work schedule to complete the required hours, students are generally given a flexible option to complete their MSW. This program is in the process of gaining accreditation. The program's official status is pre-candidacy for its baccalaureate and master's in social work programs. This means the application has been submitted and is pending review by the Council on Social Work Education's Commission on Accreditation.
---

CalState Northridge's MSW program places a heavy emphasis on service to urban communities. Students are trained in the online classroom to understand the intersection of community, culture, and location. Students are taught through an intersectional, anti-racist, trauma-informed, and collaborative lens. The 16-week practicum classes are a supplement to the fundamental social work concepts taught in the classroom. Here, students gain hands-on experience in the social work field. The program can be completed in two years if taken on a full-time basis. Classes are asynchronous except for a weekly synchronous practicum education class, and students take two eight-week classes at a time, totaling 60 credit units. While taking courses, students attend their practicum for 16 hours per week. With five different practicum program models, students are placed in agencies around the state and country, including the San Fernando Valley and Los Angeles County. The program is accredited by the CSWE and does not require GRE scores for consideration. Students learn the generalist approach to social work, which better encompasses the complex nature of social work and social justice in the city. Unlike some MSW programs, CalState Northridge's MSW does not require students to come to the campus for in-person residencies, nor are students required to come to campus for other reasons. Aside from practicum requirements, coursework is 100 percent online.
---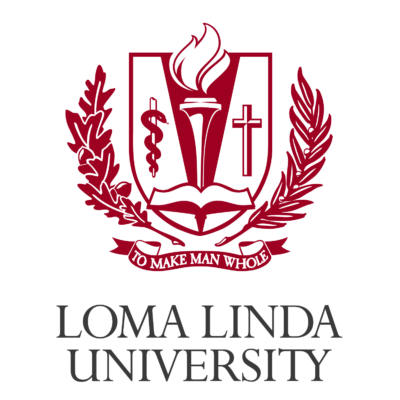 Loma Linda's Advanced Clinical Social Work Program is fully online only for California residents. It uses both synchronous and asynchronous classroom formats, and these classes have the same curriculum and core faculty members as the on-campus MSW program. The coursework itself totals 78 quarter units and takes three years part-time to complete. Accredited by the CSWE, this program has students complete an in-person practicum at an approved site that is no more than 75 miles away from the student's residence. The student completes 1080 hours of this practicum and must do work at the practicum site at least one weekday a week. One year of the practicum is spent on generalist practice and another year is focused on advanced clinical practice. Coursework is approached from a biopsychosocial-spiritual approach to social work, and students' practical application is focused on trauma-informed interventions related to prevention; early intervention; diagnosis; and treatment for children, adolescents, and adults. Students who enter the program within the Department of Social Work and Social Ecology can receive a tuition waiver for certificate programs in play therapy or drug and alcohol counseling.
---

USC's Integrative Social Work specialization is a 42-core credit program that requires 1,200 hours of field experience in a practicum. Offered in both a hybrid and online format, the program takes anywhere from 18 months to two years to complete with both full-time and part-time options. This no-GRE program offers synchronous classes online which can be taken during the day or in the evening to suit working students' busy schedules. Students can specialize in adult mental health and wellness, children, youth and families, social change and innovation, school and educational settings, or military populations and settings. The program touts its streamlined coursework offering as being more flexible and customizable for students. Like the on-campus program, the online program offers an advanced standing enrollment option and a part-time/FLEX option. The advanced standing option is for students who completed a bachelor's in social work. It can be completed in 12 months. The part-time/FLEX option can be completed in 2.5 years, with classes offered in the evenings. In the student's first practicum year, students should obtain 450 hours, which means they will spend around 16 hours a week in their placement. The second year requires students to earn 550 hours with about 20 hours spent each week at the placement site.
---
CSWE Accredited Online MSW Programs in California
Any student hoping to eventually become a licensed social worker must attend an MSW program accredited by the Council on Social Work Education (CSWE). All of the programs on this list are accredited by the CSWE or in the process of being accredited, though we have highlighted a few here. A program that is CSWE-accredited has met the minimum competency standards set by the CSWE Office of Social Work Accreditation for academic and practical training in social work.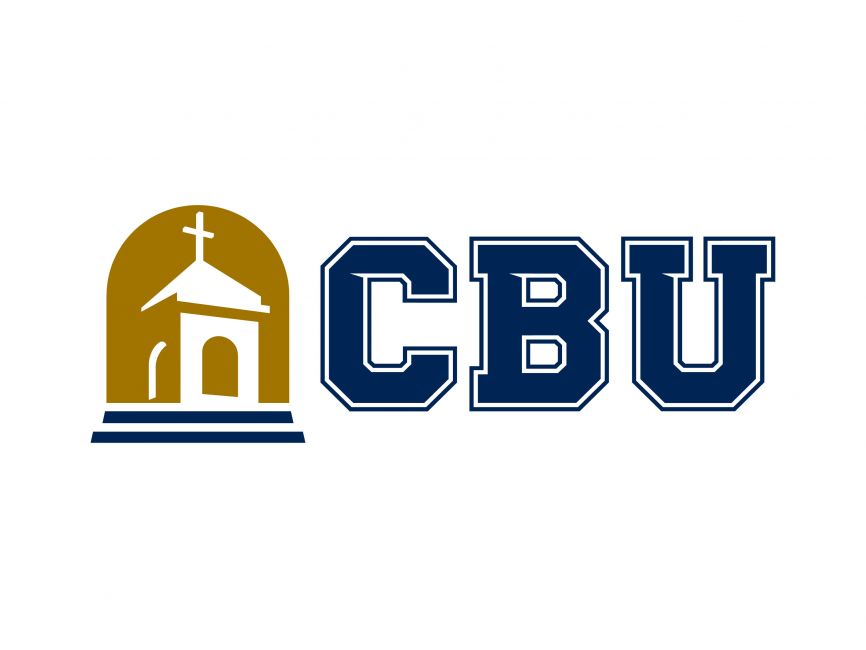 California Baptist University's MSW does not require the GRE for admissions consideration, and mentorship is a key component of students' experience in the program. Faculty members who are experienced in the field of social work give their insight to students relating to this area of study and work. The integration of faith in students' social work practice is also emphasized heavily in the program, with students being taught how to view their work in the communities where they find themselves through the lens of a Christian worldview. Finally, research is a deeply important aspect of the program. Students are expected to partner with a community organization for the capstone project. Students research by analyzing data, getting funding, identifying and addressing gaps in service, and directing new community programs. Furthermore, students must complete 900 hours of fieldwork at an approved practicum site in the communities where students find themselves. This fieldwork generally takes place in school districts, foster care agencies, and inmate services. This program is accredited by the CSWE.
---

This 60-credit program is not fully online, with some coursework requiring students to be on campus. The hybrid MSW takes two years to complete and includes four semesters of supervised practicum in a social work agency. Practicums are supplemented by classroom content geared toward processing experiences from the fieldwork. In the program's first year, students' learning focuses on foundational concepts in social work and service with courses in research methods, human behavior and social environment, addictions, assessment, social welfare policy, and field instruction. The second year focuses on courses in advanced social work practices with children, adolescents, adults, and families; research trends; groups; practice with communities and organizations; working with trauma survivors; field instruction; and the culminating seminar. The program is accredited by the CSWE, which means it satisfies the minimum academic requirements for licensure.
---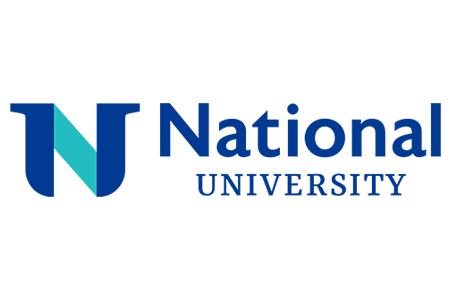 National University's MSW The Master of Social Work is fully accredited by the CSWE and is completed in 60 credit hours if students take the generalist track. This includes twenty courses and practicum hours in which students earn hands-on experiential hours working in community settings. Foundation coursework must be completed before students can enroll in more advanced courses in social work. The program's website recommends 38 months for completion of the coursework and required fieldwork. Advanced coursework includes classes in social work with children, families, and marginalized populations; social work in medical practice, and social work practice in mental health. These advanced courses are put into practice during the real-world experience portion. During the practicum, students take coursework that complements their experiences during fieldwork, and students have faculty supervisors who help them navigate their practicum experience.
---

CalState San Bernadino's Master's in Social Work is a fully accredited online program that seeks to help students get the MSW education they want but either do not live near a traditional four-year university that offers a master's in social work or have jobs that make traditional on-campus coursework difficult. This MSW program is called the Pathway Distance Education Program, and it gives students choices to make it easier for them to access their education. It takes three years to complete the coursework, which includes 60 credit hours and an experiential practicum where students get their hands-on experience. The practicum takes place in community settings, and students conduct their social service work under the supervision of faculty and an on-site mentor. Most of the classes themselves are online, but there are a few classes that are taken on campus. There is also a three-day orientation which students experience on the college campus. The tuition itself costs roughly $39,000 for the full three years and 60 credits. However, according to the website, the online MSW has a Title IVE Pathway Program option for county public social services agency employees in the children's services division. This pathway offers financial support to students.
---
No GRE Required Online MSW Programs in California
Traditionally, the GRE standardized test has been used to assess students' readiness for graduate-level study. Oftentimes, schools require prospective students to send in GRE scores with their application. In many cases, schools have a minimum score that students must make on the test to be considered for admission. In recent years, however, many universities and programs are waiving the requirement to submit GRE scores, especially since the Covid19 pandemic began. Some of these requirement waivers are temporary, but many schools are choosing to do away with the requirement to submit scores altogether in favor of other supplemental materials, like letters of recommendation or essays. Here are some no GRE online MSW programs in California.

This CSWE-accredited MSW does not require a GRE to be considered for admission. The program is offered in various enrollment options, including a full-time, two-year program done on campus, a full-time advanced standing program that takes one year, a part-time advanced standing two-year online program, and a part-time online program that takes 3.5 years to complete. While the advanced standing two-year program and 3.5-year program are both online, students must live in California to be considered due to the nature of the practicum portion of the program. Cal Poly Humoldt's MSW program is unique in its focus on training students to provide services to rural and indigenous communities. Students learn about the unique challenges in rural areas and within indigenous communities, and they are taught to identify resources specific to these groups. Students are also taught current local, historical, and contemporary social issues in the field of social work. The fieldwork portion reflects the vision for the program's coursework. The school has developed partnerships with county and tribal social services programs in northern California; partnerships with schools, non-profits, and community advocacy organizations; and other groups throughout California where students are placed. The program cautions that online students may need to consider moving to the Superior Region of Northern California to complete the degree.
---

Pacific Oaks College's online MSW places social justice principles at the forefront of its training. Students exiting the program are expected to be culturally competent practitioners as they prepare for licensure as clinical social workers in California. The program requires 60 credits to complete, and students must choose to enroll in the program either on a full-time, two-year (six semester) basis or part-time, three-year (nine semester) basis. Students interested in this program do not need to submit GRE scores with their application. Students can fit the program to match their needs, with flexible and 100 percent online classes. Students gain foundational knowledge in classes about working with individuals, families and groups, and organizations and communities. Students apply their learning in the field education portion of their education. This field education takes the form of internships, in which students are placed in an agency or community setting under a staff mentor. During the foundational portion of the program, students complete two internships that take a more generalized approach to practice. In the specialized portion of the program, students work in advanced internships working in specific areas and communities of interest. Students must complete 900 hours of field experience.
---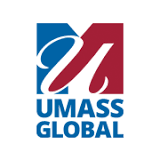 This no-GRE MSW in California offers a standard advanced generalist option, which takes two years complete and includes 69 credits worth of courses. Students take courses that prepare them to work with diverse populations on issues and settings including child protective services agencies; criminal justice, legal service, and military organizations; local, state, and federal agencies; home and school-based programs; hospitals and healthcare settings; mental health and substance abuse treatment programs; and nonprofit, human rights, and advocacy organizations. While the program's coursework is completely online, students must complete 1,000 hours of field practicum in social work agencies or organizations. Practicum takes place within community organizations near the student's place of residence. Furthermore, students conduct their fieldwork experience under supervision. This fieldwork is the student's first experience applying social work principles, theories, and techniques in the real world, and it forms the basis for future work as licensed social workers within the communities around the state. Practicum work is generally with families, children, individuals, and groups, as students are encouraged to get a wide variety of experiences in their social work practice. This program is accredited by the CSWE and satisfies the academic requirements for licensure as a social worker within the state of California.
---
Accelerated Online California Social Work Programs
Many online master's programs offer accelerated options that take less time for students to complete. California accelerated online MSW programs tend to be called advanced standing programs and not just anyone can apply to them. Some programs are labeled "accelerated" but still take two years to complete. In general, accelerated master's programs take 12 months to be truly considered accelerated. The following are accelerated MSW programs in California. Many of these programs were discussed earlier, but these are the advanced-standing versions of those same programs.

Humoldt's advanced standing MSW program is the accelerated option, taking one or two years depending on enrollment status (full-time or part-time status). Not just anyone can apply for this program. Only those who have an undergraduate degree in social work from an accredited program are eligible to apply for this accelerated program. Furthermore, students must have had a 3.5 GPA or better in their undergraduate career (with a grade of at least B in all social work classes), and they must have completed the degree in the last five years, though students can petition for an exception. Advanced standing students can complete the program in one year if attending full-time or in two years if attending part-time. Students who are accepted to the program must take summer bridge courses to catch up to the existing MSW cohorts. So, advanced-standing students take courses along with students in general enrollment. The advanced standing program is offered both online and on campus. As the online program is only offered on a part-time basis, advanced-standing students who choose to take the program online finish coursework in two years instead of three and a half years. Students in the online program will still be required to attend bridge courses before they can join generalist students in the program.
---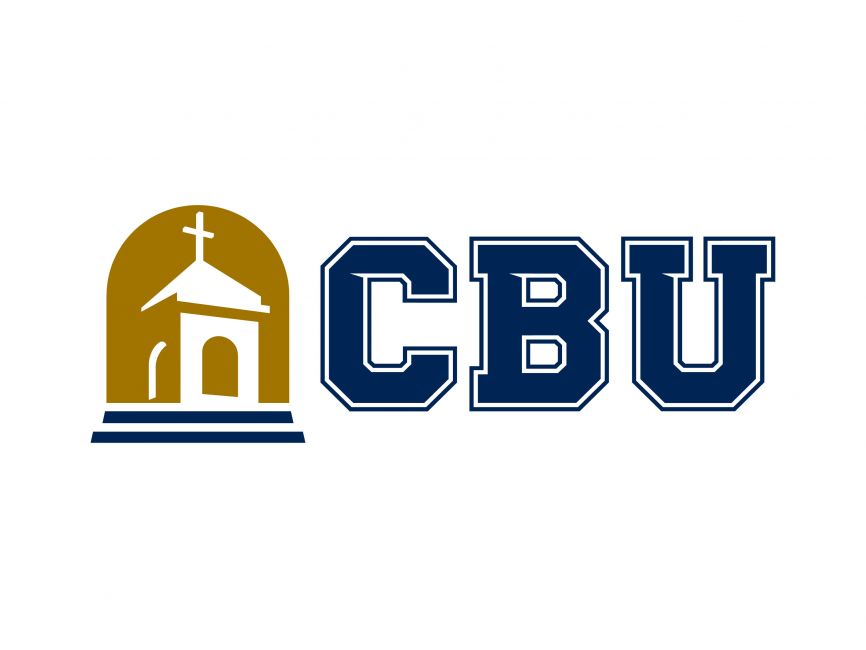 Yet another advanced degree option, California Baptist's MSW accelerated option is open to students with a bachelor of social work degree from an accredited institution. Students must have earned at least a 2.75 GPA overall with a 3.0 GPA in social work courses. Degrees should be earned in no more than seven years from the time of applying to the advanced standing MSW. CBU's advanced standing degree is unique in that it combines foundational learning in social work, social work practice, and a Christian worldview in its coursework delivery. The program usually takes 68 credits to complete, but the advanced standing option only requires students to complete 30 to 38 units. The online program is off-campus except for four residencies throughout the program, which require students to come to the campus for two days to take part in an experiential networking and learning session. Actual residency requirements may vary with advanced standing programs. Students in the advanced standing program complete the internship requirements in the same way they would if they were enrolled in the regular 68-credit program. For the distance learning option, students are placed in social work agencies and groups in their communities rather than near the school.
---

The MSW one-year program at CalState Chico is an accelerated advanced standing option for students. There is an on-campus version as well as an online option. The online advanced standing enrollment option requires admitted students to take summer bridge courses to get them up to speed to join students in the standard online program when the summer term is finished. When students are finished with their bridge courses, they join the last year of the three-year MSW online program. In the final year of the program, students take advanced courses in micro social work settings, research, program evaluation, macro practices, family and child treatment, policy practice, practicum, and the thesis course. Electives are also included in the final year. The practicum places students in community agencies and organizations which provide social services to people and families in the area. Students put their learning into practice during these practicums while under the watchful eye of a faculty supervisor and a site supervisor. Students may find placements in child welfare agencies, human service organizations, healthcare providers, mental health clinics, and schools, among others. Because students take classes online, their placements are generally in locations close to the student rather than near the school.
---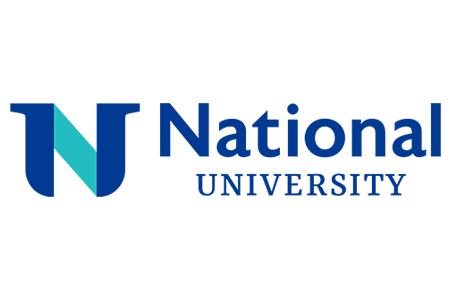 This advanced track MSW option from NU stands out because it claims to require no group work and no residency while being delivered completely online. Many MSW online MSWs require students to come to campus a few times throughout the program for multi-day residencies, which are intensive, hands-on networking and learning opportunities. They are often required so that students get some practical experience applying social work skills before working with actual clients in social welfare settings. However, students of this program do not need to satisfy these requirements. Advanced standing students complete 12 courses worth 36 credit hours over a twelve-month period. Students are eligible for the advanced standing option only if they have completed a bachelor of social work program at a CSWE-accredited university. While the program is 100 percent online, students are expected to work on-site in a social welfare environment within their communities. All students are paired with a site supervisor who answers questions and oversees the student's work. Coursework and practicum are both designed to satisfy the requirements to become a licensed social worker in California. National University's MSW advanced standing program is accredited by the CSWE and does not require GRE scores to be submitted with the application.
---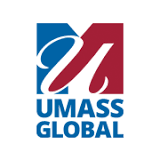 Flexibility is key in the University of Massachusets Global's MSW advanced standing program. The online MSW at UMass offers a standard option and the accelerated advanced standing option. While the standard enrollment option takes two years and 69 credits to complete, the advanced standing program takes 39 credits and one year to complete. Those interested in attending the advanced standing program must have graduated from an accredited bachelor of social work undergraduate program. The practicum is an integral part of the student social work education experience. The standard enrollment option requires students to complete 1,000 hours of practicum, but the advanced standing program requires 400 fewer hours to satisfy the requirements for graduation. Students in practicum may find themselves gaining practical supervised experience in settings such as child protective services agencies; criminal justice, legal service, and military organizations; local, state, and federal agencies; hospitals; substance abuse treatment programs; and many more. While the advanced standing track has fewer hours and credit requirements, both the advanced standing and standard track are fully accredited by the CSWE and satisfy academic requirements for social work licensure. Furthermore, both program options do not require students to take the GRE or submit GRE scores with application materials.
---
Affordable Online California MSW Programs
In today's economy, it can feel overwhelming to consider going back to school, especially with the rising cost of education. While even the cheapest master's programs are still more expensive than feels attainable, many universities attempt to keep costs lower and offer resources for financial aid. Generally, a program can be considered "affordable" when the cost of admission is below $10,000 a year. Programs that make attendance more flexible as well can help students manage the cost as well. Online programs are particularly good options for this flexibility, as most are designed for part-time study anyway. The following schools are considered more affordable. Their inclusion in this category is based entirely on tuition and does not take into account costs related to textbooks, room and board, or other fees.

This program is fully accredited by the CSWE, but it is not a fully online program, as it requires students to spend two workdays every week on campus throughout the year. While it is hybrid, it is considered affordable, with tuition costs at $8,429 per year. For out-of-state students, tuition is $396 per unit. This does not include the cost of food, books, or housing. CalState East Bay's program focuses on the urban environment, with coursework geared toward working with multicultural and multiracial populations on justice issues like poverty, discrimination, racism, ageism, sexism, and many others. Students in the program can choose one of two concentrations: Children, Youth, and Families (CYF) and Community and Mental Health (CMH). Along with coursework, students also complete practicum or internship hours in community agencies under supervision. Internships may take place at community mental health agencies, crisis intervention centers, case management agencies, or mental health clinics, among other options. Students must complete 60 units along with their internship hours to graduate. Students must also take part in a yearlong research project or department or university thesis. Furthermore, all of these requirements must be satisfied in the five years before graduation to earn the MSW degree.
---

Another no-GRE program that is largely online but requires on-campus coursework is CalState Chico's MSW Distribute Learning Program. Sixty-seven percent of the program takes place online, while 33 percent takes place on campus, with students attending classes on Chico's campus two to three weekends each semester. The rest of the coursework takes place via Zoom in a webinar format. Like all accredited MSW programs, Chico's distributed learning program requires students to complete internship or practicum hours to get experience working in social service settings. Students are expected to earn 1,200 hours of supervised internship experience. This satisfies California's academic training requirements for licensure as a social worker. The school expects students to attend internships in the Chico State service area, though students may potentially gain their practicum hours at their place of employment, which many schools do not allow. In terms of cost, this program is in the affordable category because the estimated cost for graduate-level, off-campus tuition is $9,216 per year, as of the 2022/2023 school year. It is estimated that students taking between zero and six credits will pay $3,199 in a semester, and those taking six or more credits pay $4,705 per semester for spring 2023.
---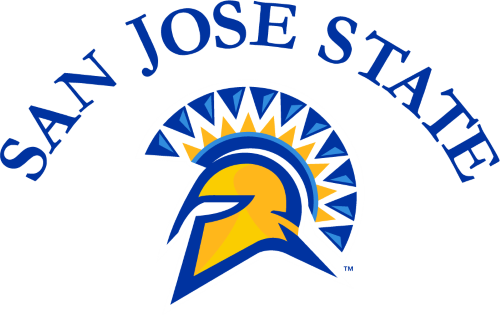 This Master's of Social Work at San Jose State University is labeled as online and hybrid, as courses are delivered online both synchronously and asynchronously, and students must attend internship field education in person. Students attend the program on a continuous enrollment basis, meaning there are no long breaks. Students enrolled must complete both the coursework and the practicum internship within California, and they must take part in their internship for a minimum of 16 hours per week. Students who are newly admitted to the program are expected to complete some readings and a writing prep skills course in the summer preceding their program's start. Students must also attend a field internship fair and mandatory orientation sessions. The program is offered both on a standard two-year basis and via the one-year advanced standing option, which is only available to students who completed a BSW undergraduate program at an accredited university. The standard program enrollment option is 60 credits. In terms of cost, the two-year program cost $475 per unit as of the 2022/2023 school year, though the website warns that the cost is likely to increase to $600 or more per unit in the future due to rising costs.