California is a state not only known for its beautiful landscapes and diverse cultures, but it's also known as a global hub for innovation, technology, and entrepreneurship. It's deservedly well-known as a techno hub as many of the world's largest high-tech corporations have set up headquarters in the Valley, including over 30 businesses in the Fortune 500 and thousands of fledgling startups.
Studying in California offers a unique advantage due to its proximity to this Valley and Hollywood; California grants you access to thriving industries and world-leading companies. The state offers the largest economy in the United States. It boasts the fifth largest in the world, exposing students to a variety of industries, including tech, entertainment, agriculture, and manufacturing. This provides MBA students unparalleled networking opportunities, internships, and potential job prospects upon graduation.
The list below includes a list of colleges that offer the best MBA programs in California:
University of California, Berkeley
University of California, Los Angeles
University of Southern California
University of California, Santa Barbara
University of California, Irvine
University of California, San Diego
Pepperdine University
Santa Clara University
Loyola Marymount University
University of California, Riverside
University of San Diego
University of San Francisco
Chapman University
California State University, Long Beach
University of La Verne
These universities offer unique programs, experienced faculty, and opportunities for experiential learning. Whether a program for entrepreneurship, a program for a global perspective, or a program that combines business education with other disciplines, you will find a program that fits your needs in California.
The Association will have accredited the programs on this list to Advance Collegiate Schools of Business to ensure you receive a quality education that will properly prepare you for your future career.
The sections below will discuss each university's MBA program, discussing the unique features, curriculum, faculty, and special opportunities for experiential learning that each program offers.

University of California, Berkeley has a rigorous and interdisciplinary curriculum specifically designed for students to foster leadership skills and network with other students. Aside from courses in Data and Decisions, Leadership, and Finance, electives are also available for students to study – allowing them to study areas of focus and emphasis while simultaneously gaining specialized knowledge.
UC Berkeley can provide students with a full-time or part-time MBA experience. They boast 7th overall in Global MBA rankings and have 247 enrolled students for the class of 2024.
UC Berkeley boasts a strong alumni network with career paths that span a wide range of industries, from energy and clean tech to entrepreneurship and finance. With a median starting salary slowly climbing to $170,000, this result places Berekely Haas amongst the top 10 schools for return on investment based on salary alone.
---

UCLA offers a full-time MBA program that allows students to specialize in a specific aspect of business, including:
Accounting
Brand Management
Consulting
Corporate Finance
Technology Management
Entertainment
Entrepreneurship
Global Management
Executive Development
Health Care Management
Kayne Investment Management
Marketing Analytics
Marketing
Real Estate
Social Impact
Sustainability
The UCLA MBA provides a hands-on approach to coursework, where students can customize their 22-month curriculum to their specific situation in a world-renowned facility and top-rated faculty. More than that, students are granted access to a powerful network that includes over 42,000 alumni across 75+ countries.
More than that, this program grants access to opportunities specific to the L.A. area, home to a vibrant startup scene and Fortune 500 companies.
---

The University of Southern California offers a full-time 2-year traditional MBA program that highlights a 20-month term, access to decades of experience in faculty and training, global opportunities with a diverse and international network of partner organizations, and the ability to access their entire coursework either as a part-time student or purely online professional.
Besides the alumni networking opportunities afforded to students, USC Marshall is also home to over 40 graduate student organizations, many of which run club activities during the day, evenings, and weekends that provide more networking opportunities, social events, and company visits to students.
---

Though the University of California, Santa Barbara, does not have an MBA program, its Master of Technology Management may be a better option for STEM professionals looking to expand their business knowledge and entrepreneurial mindset to navigate their careers and expand leadership opportunities.
The program lasts one year and covers topics from business theory to technology. MTM students are allowed to participate in Technology Mangement's annual New Venture Competition, allowing participants to take a deep dive into forming and building viable startup businesses that address real-world challenges and opportunities.
---

One of the most awarded and lauded programs in Southern California, the MBA program at the University of California, Irvine has been awarded the top 8 full-time MBA programs amongst public institutions, the top 5 in part-time MBA programs in California, and the #1 overall executive MBA program in Southern California.
No matter where you are in your corporate journey, the Merage School of Business has an option for you. Their full-time MBA is perfect for early-to-mid-level analysts and consultants with 2-6 years of work experience. The full-time MBA is a 21-month program where students get to dive deeper into their industry of choice within a program whose school is consistently ranked amongst the top 5% of business schools worldwide.
Suppose you're not ready to give up nearly two years of experience to further your professional career. Students may also opt for the Flex MBA program, which is ideal for mid-level managers, team leaders, and analysts. The 24 – 33 month program allows students to take classes on-campus or online. This allows students to hold down their full-time positions while pursuing further education.
For C-level executives, the executive MBA may be an even better option, as the 21-month program meets five weekends each quarter, focusing on turning managers into better, more effective leaders.
---

The University of California Full-Time MBA is specifically designed for students who have three to five years of work experience. There are two key differentiations for the Rady MBA. For one, it is STEM-designated, meaning that the programs ensure that graduates are equipped with the quantitative and analytical skills necessary to be high-value students. Secondly, Rady provides a hands-on experience to its students in the hopes of creating an exciting experiential learning opportunity as they work closely with top San Diego-based organizations.
The curriculum's core courses cover everything from analytics to accounting, from leadership to strategy, and from marketing to finance. A student's journey at Rady will be topped off with a capstone project that turns ideas into market opportunities, showing students the analytical frameworks and tools necessary to succeed in the long run.
---

Pepperdine University has four different MBA programs that have all received high rankings and good remarks from reputable sources such as Forbes, U.S. News and World Report, and Bloomberg BusinessWeek. The institution boasts unparalleled access to educators with hands-on experience and world-class businesses. The school offers a unique blend of academic and practical expertise that ensures graduates receive a real-world applicable business education.
Apart from their full-time MBA, their Part-Time MBA program was specifically designed for working professionals who recognize the challenges of work, personal responsibilities, and education. The 20-month Fast Track MBA and hybrid MBA options allow students to continue their education while staying in the workforce.
---

Aside from offering a specialized MBA program that emphasizes on STEM, Santa Clara University's Leavey School of Business offers a variety of MBA programs designed to place students at the center of innovation. Drawing from almost a century of experience in Silicon Valley, the school has developed programs that reflect the standards of success in the business world. Whether students want to advance within their current company or explore new career paths, Leavey provides online and in-person MBA programs. Graduates of this program are transformed into Silicon Valley Professions, individuals equipped with the skills and tenacity to make innovative changes to their career and company.
The school's MBA programs have received high rankings from U.S. News & World Report, including #3 nationwide for Top Online MBA Programs, #13 nationwide for Best Executive MBA Programs, and #19 nationwide for Top Part-Time MBA Programs.
Their distinct MBA programs include:
Online MBA: This program allows students to complete classes from anywhere at their own schedule.
Evening MBA: Offering classes after work hours, students can earn their degrees in as little as two years.
Executive MBA: This program focuses on the responsibilities of the C-suite and provides opportunities for collaboration with the Valley's brightest minds.
STEM MBA: This program focuses on honing students' business skills, primarily when it comes to industries related to Science, Technology, Engineering, and Mathematics. The U.S. Department of Homeland Security has certified this as a STEM-qualifying MBA program.
---

The Loyola Marymount University MBA program is designed to develop business leaders that embrace the Jesuit ideal of educating the whole person. The organization provides courses on ethical reasoning, business skills, and leadership.
The MBA program is designed to be completed in 2 years on a part-time basis, with admission offered for fall and spring enrollment. The first year focuses on core courses, while the second year is used primarily to emphasize a concentration area, elective courses, and global study.
The program also includes an orientation, workshops, and an international trip. Classes are offered Monday to Thursday from 6:30 pm onwards.
---

The University of California Riverside offers a robust, STEM_designated MBA program that prepares students to become leaders in an evolving business landscape. The program is designed to be completed in 21 months on part-time bases, with classes that are offered in the evenings and on weekends to accommodate working professionals.
The program offers seven concentrations:
Accounting and Auditing
Finance
Information Systems
Management
Marketing
Operations and Supply Chain Management
Business Analytics
The program looks to develop both hard and soft skills in its students, primarily in the area of strategic career management, case analysis, and leadership training.
---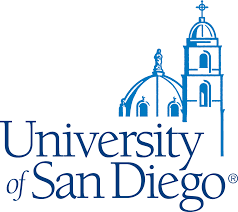 The University of San Diego Knauss School of Business comes in three formats, namely full-time, part-time, and flex. The Knauss School of Business MBA program also offers these programs with six concentrations, namely business analytics, entrepreneurship, finance, marketing, organizational leadership, and supply chain management.
The program is set to be accomplished within 17-22 months for full-time students and 20-24 months for part-time and flex students. The Knauss MBA is personalized to a student's studies, so their core coursework, electives, and networking goals are all aligned with their career goals, which open doors and expand horizons past their graduation.
---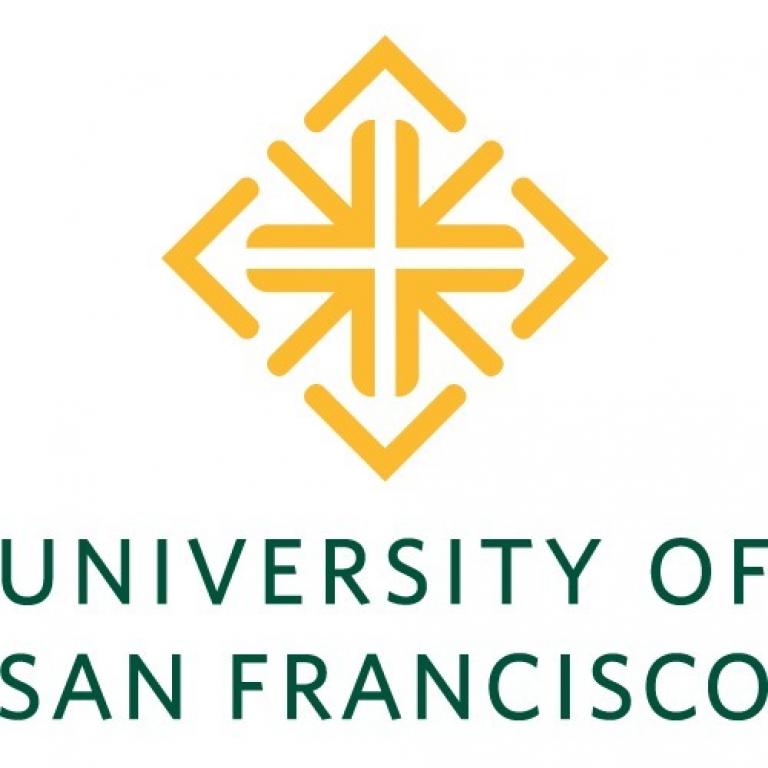 The University of San Francisco offers a comprehensive MBA program that prepares students to take on an entire world of innovation. The program is offered in four different formats:
Full-Time MBA
Part-Time MBA
Executive MBA
The full-time and executive MBA programs are designed to be completed within 20 months, whereas the part-time MBA can be completed in 2-5 years. The MBA program offers concentrations in business analytics, entrepreneurship, finance, and marketing.
For world travelers, students will have the opportunity to study in various global locations, including London, Barcelona, Dubai, Shanghai, and Santiago.
This MBA program is enriched by the cultural, intellectual, and technological resources of the San Francisco Bay Area, so providing students with hands-on learning opportunities from some of the world's most groundbreaking companies, organizations, and institutions should be easy.
---

Chapman University's Argyros School of Business and Economics offers a full-time MBA program that is estimated to be completed in 16-21 months. It's structured around small classes and cohorts with a more personalized and immersive learning experience. The program offers specialization in eight areas, from accounting to economics.
The full-time MBA program at Chapman University is ranked seventh in California and third in the private MBA category for the West Coast.
---

The California State University, Long Beach, offers three distinct MBA programs that cater to professionals at different stages in their careers and modes of learning. These programs are as follows:
The Accelerated Full-Time MBA: The Accelerated Full-time MBA is a 21-month program designed for early career professionals with less than five years of experience. The program begins each fall, with classes held Monday through Friday, 8 am to 5 pm.
The Evening MBA: For mid-career professionals looking to further their education while remaining in the workforce, the evening MBA offers a flexible schedule to fit with students' work and personal responsibilities. Classes are held Monday through Thursday, 7 pm to 9 pm.
The Saturday MBA: Finally, the Saturday MBA is a 23-month program focused on managers and directors focusing on disruptive technology and sustainability, following a hybrid schedule with 50% synchronous and 50% asynchronous learning. Classes are held on Saturdays from 8 am to 4 pm.
---

The University of La Verne offers a flexible MBA program that allows students to develop a solid foundation for business administration with twelve specializations that span accountancy, finance, healthcare, and marketing.
Students of this program become diverse thinkers and problem solvers. With this program, students develop the skills needed to launch their careers in business, regardless of their undergraduate degree or professional experience.