The field of education is important to encourage a successful community. Those who are involved in education, such as teachers, administrators, professors, and other leaders, strive to make the world a better place. This is because institutions where educators earn their degrees encourage advocacy, diversity, and critical thinking skills. This equips graduates with the knowledge to work with a variety of people within their organizations and provide excellent service to the community.
Those who earn a degree in education may take on careers in teaching at various levels, including Kindergarten through college. Someone might also work in administration for educational institutions or take on other roles. The career that someone in the education field has sometimes depends on the level of degree that they have earned. For example, an individual with a bachelor's degree may have a role with lower pay and responsibility than someone with a master's or doctoral degree.
Becoming an educator or entering the field of education is a rewarding career path for many. It can involve developing a relationship with families to advocate for their needs and help them improve their lives. This article goes into details about what you can do with a degree in Education in California.
Becoming an Educator in California
California holds many benefits for those in the education field. The state has the largest and most diverse population in the country. Additionally, California has the highest number of schools in the US. Because of this, educators have a wide variety of options for where they might be employed. California offers higher salaries than most other states. For example, the average pay for teachers is the third highest in the USA. There are also many places where an educator can choose to live. Whether you prefer large cities or small towns, California has everything in between. There are also many cultures, so you are likely to find a workplace and home that suit you. Additionally, California offers diverse geography and nature, which allows educators to decompress from any stress that may occur in their jobs by participating in outdoor activities. Due to these factors, such as pay, work options, and lifestyle options, becoming an educator in California may be the right choice for you.
Degrees in Education and Career Paths in California
Degrees in education are usually offered through the schools of education at certain universities in California. Many of these schools and departments of education offer degrees beyond teaching. The requirements to become a teacher in California include:
Obtaining a bachelor's degree.
Completing a teacher preparation program.
Completing at least 600 hours of student teaching.
Getting a background check with fingerprints.
Passing a test or course about the US Constitution.
Having gotten a recommendation from the teacher preparation program.
Some common majors that one may choose include:
Education
Psychology
Sociology
Liberal Arts
English
History
STEM subjects (Science, Technology, Engineering, Math)
If you decide to attend graduate school to expand your career opportunities to enter management or another form of leadership, there are several degree options available depending on the university, including:
Education Specialist
Individuals who want to go into the field of education can benefit from this degree by becoming a school counselor, director of education, principal, supervisor of instruction, and more. The degree also overall allows teachers to gain skills in a certain specialization, such as:
Educational Technology
Curriculum, Instruction, and Assessment
Learning, Instruction and Innovation
Special Education
Child Development
Someone in education can benefit from this degree because it gives insight into child development and the best practices for caring for children at an early age. The degree prepares one to work with children with more insight into their behaviors than a bachelor's degree.
Elementary Education
This degree can benefit individuals who want to become teachers for students in kindergarten through fifth or sixth grade . The master's in Elementary Education provides more knowledge and helps professionals develop more skills that they can use in the classroom. It also allows them to become leaders such as a principal, district administrator, childcare director, educational policy analyst, instructional coordinator, and more. Degrees with similar benefits include:
Masters in Secondary Education
Masters in Language Arts
Higher Education Administration
This master's degree is beneficial for those in the field of education because it allows one to potentially pursue many careers. This degree is for those who want to influence education on a macro level, such as working to build successful communities within colleges and universities. One will learn how to manage and coordinate various programs if they choose to work at colleges. Someone with this degree may be able to pursue careers in counseling, human resources, advising, policy planning, and more.
Credentialing for Educators in California
To become a teacher in California, you must earn a credential. The credential earned to become a teacher in California is good for five years. The credential options may include:
Single Subject Teaching Credential
This authorizes a teacher to teach a specific subject, such as math or english. This credential is held by teachers who teach preschool, kindergarten, middle school, high school, or classes intended to educate adults.
Multiple Subject Teaching Credential
This credential allows a teacher to educate students in preschool, kindergarten-12th grade, or adult classes on all subjects in a "self contained" classroom. A self-contained classroom is where students are taught the same subjects by one teacher all day. It's typical for these types of classrooms to primarily be found in elementary schools, but other grade levels can utilize this as well.
Education Specialist Credential
Previously known as a Special Education credential, this is for teachers who work with students with learning differences. The title of the credential was changed from "special education" for more inclusivity. Teachers with this kind of teaching credential work with students who have learning or intellectual disabilities.
Administrative Services
This credential allows one to perform numerous adminstrative duties for preschool, K-12th grade, and schools that teach classes to adults. Someone with this credential and the appropriate degree might develop and coordinate educational programs, evaluate personnel, and more.
California Educator Associations

The CTA is an organization that focuses on working towards and increasing equal access, resources, and justice for the teachers and students in California. They prioritize social justice within their organization. Their ultimate goal is to improve teaching and learning conditions while advancing access to quality public education for all students. The CTA wants to ensure that all children experience human dignity and experience civil rights. Parents and the community can get involved with the CTA to help meet the goals that will improve education for the entire state. Members of the CTA experience benefits such as discounts for shopping and travel and access to a disaster relief fund for those who are experiencing economic hardship due to natural disasters in the state.
---

The three main focuses of All4Ed include equity, advocacy, and innovation. These principles guide the organization as they work to expand educational opportunities for various marginilized groups, low-income students, and students of color. All4Ed advocates for equitable policies that will help students achieve success. The ultimate goal is that the students will be prepared for their future, including work and college as well as life in general. To succeed in their goals, the organization analyzes the impact of policies and works to legislate for new and more effective ones. For example, they spurred advancement in identifying high schools that have a graduation rate that is less than 67%. Over the years, they have experienced many victories within their mission.
---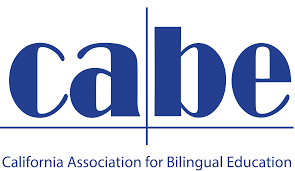 CABE, established in 1976, works to promote quality bilingual education and experiences. The nonprofit promotes equity for diverse students and recognizes the multicultural society in which we live while honoring that respecting diversity increases the strength of communities. CABE's services are intended to increase the ability and capacity of California to create environments that are effective, caring, and promote multiliteracy. The website contains resources for parents and educators alike, as well as resources for immigrants and refugee students. There are several courses for educators offered on the site, including the Dual Language Teacher Acandemy and English Language Development Series.
---

The CFT is a union that consists of and represents more than 120,000 professionals and educators in California. The organization is affiliated with the American Federation of Teachers. They work to promote high-quality education so that students in California can receive the best services. CFT has achieved many victories for education professionals including teachers, faculty in colleges, librarians, retirees, and more. Many of these achievements surround bettering the working conditions for various groups in education across the state.
---
Frequently Asked Questions about Education Careers in California
Is it hard to find a teaching job in California?
According to the Bureau of Labor Statistics, the job outlook for teachers who teach K-5th grade, middle school, and high school is 4-5% growth, which is about as fast as average for all occupations. Many states struggle with teaching shortagess, and California is no exception. However, the number of teachers in California increased 35% between 2017-2021, and California is one the few states that has students entering the teaching profession at a frequency that is enough to keep it at a maintenance level. Even so, California is not immune to a potential downturn, and the state can always use more individuals who are interested in education entering the field.
How much do teachers in California make?
The salary of California teachers ranges slightly depending on their grade level. It can also change depending on the degree they have. Other factors that may impact a teachers salary include location and city in California and even the school they work for. However, the average salary of CA teachers is as follows:
Elementary School Teachers: $50,924
Middle School Teacher: $70,290
High School Teacher: $70,300
Professor: $125,844
How do you renew your California teaching credential?
Teachers must renew their credentials every five years. According to the California Commission on Teacher Credentialing, there are two ways to apply for renewal. The first is by submitting the application through the Commission's online educator portal. Credentials that don't meet the qualifications to be renewed online must be renewed by mail. One should simply download the application to print and mail.
Can you get your teaching degree online?
Many universities offer online or hybrid education for teachers. Some universities offering online options in California include:
How long does it take to become a teacher in California?
It can take 5-7 years to become a California teacher. This timeline depends on what kind of degree one is pursuing. The typical degree to become a teacher is bachelor's, which takes about four years, with a fifth year to earn the teaching credential. However, if one would like to get their master's degree, it can take 6 years to earn a master's degree with the additional year for the credential. This may vary if one takes a part-time program or other non-traditional degree formats.