A Master's in Finance endows professionals with specialized knowledge and networking opportunities to create a foundational layer for future financial success. A Master's in Finance leaves students with topical knowledge to create analysis and the skills to execute.
A Finance Master's in California should prove especially useful to aspiring professionals. Its proximity to the main finance hubs means that students can access a vibrant job market, networking events, and potential post-graduation internships and placements. California is home to prominent centers of finance, including San Francisco and Los Angeles. Prestigious institutions also offer strong finance master's programs with renowned faculty and a robust alumni network.
For those looking for work-life balance, California also offers a pleasant climate, cultural diversity, and a range of recreational activities to explore on the weekends. Pursuing a financial master's degree in the state can give students a well-rounded experience that will shape a successful professional.
For a comprehensive list of Finance Masters Programs in California, you can refer to the catalog we've compiled below:
Santa Clara University
University of California Los Angeles
Pepperdine University
The University of California Irvine
The University of California San Diego
University of Southern California
University of California
University of the Pacific
Saint Mary's College of California
University of California Riverside
University of La Verne
Webster University
California State University Long Beach
University of California Santa Cruz
Stanford
Southern New Hampshire University
Purdue Global
Remember that while pursuing a financial master's degree in the most prestigious institution does have reputational advantages, other factors, such as work-life balance, alumni success, and expertise in a specific area, should all play a role in your decision-making, not to mention tuition costs and living expenses.
The schools mentioned in this list will have been accredited by any one of the following organizations: The Association to Advance Collegiate Schools of Business International (AACSB), the International Accreditation Council for Business Education (IACBE), and the Accreditation Council for Business Schools and Programs (ACBSP).
California Finance Masters Programs

Santa Clara University is one of the best options for MBAs and part-time education in Silicon Valley; it's ranked #1 in both aspects by US News and World Report.
Santa Clara University's MS in Finance and Analytics requires students to complete 36 units to be eligible for graduation. At $1,406 per unit, students should expect to spend around $50,616 in tuition every school year. Students enrolled in this program could opt for an intensive 9-month full-time or 16-month part-time program.
---

UCLA's Master of Financial Engineering provides a unique twist to the otherwise cookie-cutter shape of Master's in Finance degrees. For one, the MFE program is ranked top 10 in the world for this degree; it maintains its status by providing a highly personalized student experience and securing a student's future through 100% participation in summer internships and fieldwork and a 100% employment rate within six months post-graduation and an average salary of $129,000.
The curriculum itself is complete with leading-edge courses covering everything from FinTech, Derivatives, and Cryptocurrencies in a course that could see you earn as much as 72 units. The capstone project pushes students to apply their newfound knowledge on a 7-month-long research project with one high-growth company and three other students on a team.
---

Pepperdine University is currently ranked #55 on the Best Colleges in the nation. It's one of the best schools in faculty mentorship, with a student-faculty ratio of 13:1.
The graduate school's MS in Applied Finance features a 12-15 month training program with optional practical training on their beautiful Malibu campus. Set on an accelerated MBA track, students have the option to extend their degree to earn an MBA in as little as 15 months.
Pepperdine tuition costs about $30,260 per term, which covers the 39 units required for students to graduate from the course. Students can also receive up to a 20% tuition discount or merit scholarship when applying to or enrolling in the Full-Time MBA program.
---

University of California Irvine offers a one-year, full-time program that prepares students for long-term career paths as a chief financial officer, risk officer, or portfolio manager.
What differentiates this program from many of the others on this list is that eligible students have the option to apply for up to 36 months of Optional Practice Training upon graduation. The school highlights that this longer duration is particularly beneficial for students requiring immigration sponsorship.
Students should expect to pay nearly $72,889.17 for a year of study. Graduating students have an 85% placement rate after six months of graduation with a yearly starting salary of $68,000. This path is particularly interesting for students who want to pursue a CFA certificate later.
---

This Master of Finance program comprises 52 units designed to be completed over four consecutive quarters that cover relevant topics such as investment analysis, advanced financial risk management, analyzing financial data, and financial econometrics and empirical methods.
This program is different as it combines data science and financial modeling to provide students with the most avenues for career growth moving forward.
77% of this program's graduates find a position within three months of graduation. 90% of the job-accepting graduates reported a base salary of $103,969 with an average signing bonus of $18,000.
---

USC Marshall brings one of the most innovative approaches with an emphasis on international and entrepreneurial studies, making this a good prospective school for professionals looking to build an impressive international portfolio.
USC Marshall's School of Business offers a full-time 16-month program taught by award-winning teachers, researchers, and experienced practitioners. Students of this course will learn venture capitalism, trading and exchanges, business law and ethics, financial risk management, real estate finance, and other topics.
This program is a 36-unit program that should total nearly $80,000 in tuition costs.
---

A Master's of Financial Engineering is slightly different from a Master's in Finance in that it provides full-time training in the application of engineering and quantitative methods in finance. This graduate program is slightly more data and numbers-heavy than the usual MS in Finance.
UC Berkeley has one of the best options for this degree, currently ranked #1 by TFE Times and #1 for Finance Research by CFAR. These rankings appear well-founded given that 99% of their students receive full-time offers.
---

The University of the Pacific's MS in Finance aims to arm students with the capabilities to increase their earning potential and align their education with CFA-certification prep.
As a result of this program, students should become competent, ethically inclined, and communicative in their practice. Learning these skills will require students to pay nearly $52,000 in yearly admissions, though tuition discounts for as much as 25% will be available to students starting in the Fall 2023 term. This discount will no longer be available for students starting in Spring 2024 or later.
---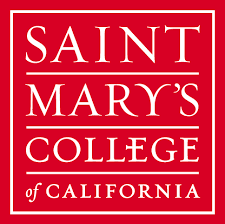 For students with a full-time job and other responsibilities, one may want to consider the hybrid courses of Saint Mary's College of California's MS in Finance.
This program boasts real-world work experience and a 15-month program that allows students to pursue a graduate degree while working full-time. The Bay Area's investment community is already one of the most active communities in the world, and Saint Mary's deep roots in the ecosystem should provide students with a reputational boost and increased earning potential coming out of this program.
Tuition for the MS in Finance program amounts to $47,000; this covers the entirety of the 15-month program but does not cover books, course materials, and other living expenses.
---

University of California Riverside offers students the ability to build a career as a Chartered Financial Analyst, a Certified Financial Planner, or the Global Association of Risk Professionals. Students are taught financial analytics skills that can be applied to national and international careers with a course that can be accomplished in either nine months with intensive study or 15 months at a more flexible schedule that allows for full-time work experience.
The course from UCR requires 48 units for graduation, which can be broken down into the following:
7 Required Courses
2 Restricted Electives
3 Electives
Capstone or Seminar Courses
Program tuition starts at $66,096 per year, with payments that could be made every quarter.
---

The University of La Verne Master of Science in Finance prepares students for successful careers in finance with a broad understanding of financial economics. This MS in Finance requires students to complete eight core courses and two electives for thirty units to graduate. This list could be amended to include six additional foundational courses for students whose undergraduate coursework was deemed lacking to leave students with foundational knowledge of Finance.
The program could take up to two years or five 8-week sessions to complete on a full-time or part-time schedule. Each unit will cost about $935 for a total tuition cost of $28,000.
---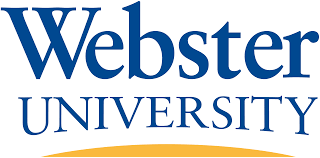 The Webster University Master's in Finance provides students with a quantitative comprehension of the finance field with a deep focus on corporate finance. Learning outcomes for this program include determining the values of financial assets and evaluating credit and interest rate risk.
This Master's program requires 36 credit hours, which can be broken down to 30 required credit hours and six credit hours of electives.
This program is ACBSP accredited with dual degree options for their MBA program, as well. The dual degree option requires students to extend their 36 credit hours and tack on more units that cover value creation, market analysis, business planning, international finance, and capital budgeting.
---

With a program cost of $19,000, CSULB is certainly one of the more affordable options for a Master's in Finance on this list. The program curriculum offers students courses in business finance, financial analysis and reporting, equity securities, and valuation.
The program presents a cohort-based learning model consisting of 30 units to be completed in 12 months.
---

The University of California Santa Cruz offers a one-year professional master's program in Applied Economics and Finance. Students of this program will be equipped with mastery of core principles in statistics and finance to develop a successful career in the private and public sectors.
As this program combines core training in economic and financial theory, Graduates have gone on to work in a diverse range of institutions, including Sony Computer Entertainment, Pepsi Corp., Google, Visa, and the World Bank.
---

Stanford is among the nation's best universities, ranked #3 across many lists, including the US News and World Report. Their MBA program offers a specialization in Finance that teaches students asset pricing and corporate finance.
The MBA program is a 2-year degree program, expected to be delivered as a full-time, on-campus program. The programs cover rigorous core and experiential courses to push students to think boldly with the help of world-renowned researchers and leaders. Though the first year will leave students with foundational expertise to succeed in any field, the second year will hyper-focus on a specific academic area in the student to learn and excel.
Joint and Dual Degrees are also an option for Stanford students.
---
Online California Finance Masters


Santa Clara University offers an online Master's in Finance for students who wish to find a career in the heart of Silicon Valley. The program is set to be completed in as little as one year and 10-12 courses.
This course will give students the analytical tools necessary to succeed in a finance environment. This includes Python, R, and machine learning environments.
---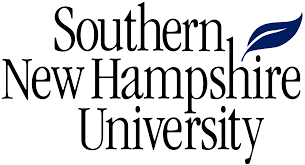 For those students looking to position themselves for greater success, SNHU also offers an online finance-related undergraduate and graduate degree complete with internship and networking opportunities to kickstart your career in the long term.
Southern New Hampshire University offers two full programs with slightly different concentrations: a Master of Science in Accounting Finance and a Master of Science in Finance. Depending on where you plan to take your career post-graduation, you'll want to pick one.
---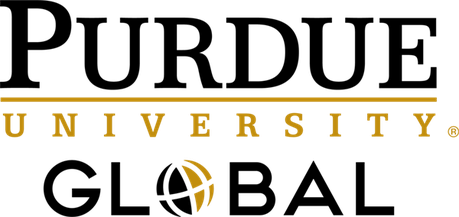 This 2-year online course requires students to take on 6-week courses to accomplish 56 credits. The degree develops proficiencies that students can apply to their future profession. Courses cover financial planning, corporate finance, banking, and investment management topics. Lessons will reflect the most recent developments in the field of business.
Additionally, a student must opt for a specific concentration to focus on. These proficiencies can be in any of these concentrations:
Financial Analysis
Financial Planning
Treasury Management.
Depending on their concentration, graduates will be eligible to sit CFA or CFP exams.