The field of psychology is a broad one, with overlapping fields and an industry that is rapidly growing as mental health and social service needs continue to rise. For those who call California home or hope to soon, several schools and departments within universities have dedicated themselves to training and education in this psychology. Not only will we explore the psychology schools in California, but we will also look at which are considered the best and what makes California schools of psychology different from others. Many major cities and areas of the state have universities either fully dedicated to psychology or that have departments designated for the study of psychology and its related fields. Whether students are looking for undergraduate, graduate, or Ph.D. programs, there are many schools to choose from in California.
Los Angeles Area Psychology Schools
As the largest city in California, it is a good bet that Los Angeles psychology schools will be in no short supply. In fact, quite a few schools are dedicated to studying psychology or with top-notch psychology departments.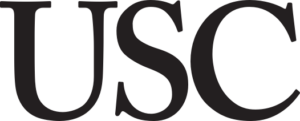 USC's Psychology department offers classes and programs right in Los Angeles. This LA psychology department offers a number of graduate-level training programs in areas including brain and cognitive science, clinical science, developmental psychology, quantitative methods and computational psychology, and social psychology. The department also boasts a number of research facilities, including the Dana and David Dornsife Cognitive Neuroscience Imaging Center, a communicable Social Behavior Laboratory, and the Psychology Services Center, which is located on-campus and offers clinical services to the wider community. Through the supervision of the department's faculty, students in every program can work on research projects and experiments and hone practical skills in counseling, diagnosis and analysis, and many other clinical skills.
---

Alliant International has multiple campuses with strong psychology departments in California, as well as in other states across the U.S. Fresno, Emeryville, San Diego, and Sacramento are among those cities where Alliant houses departments of psychology in California. We will focus on Alliant's Los Angeles psychology department. Alliant's L.A. psych department and subsequent programs are offered in Alhambra, which is a few miles northeast of L.A.'s downtown. But the school in L.A. does boast a California School of Professional Psychology specifically. The school offers programs in many fields related to psychology, including clinical counseling, clinical psychology, clinical psychopharmacology, marital and family therapy, organizational psychology, psychology certificates, and social work. Alliant's school of psychology has been training students in the area of psychology since 1969, and it offers master's degree programs and Ph.D. training programs in various areas.
---

This psychology school in California has two campuses: one in Anaheim and one in Los Angeles. Students in programs offered by the school are working toward master's-level, Ph.D.-level, and certificate-level training in areas including clinical psychology, couples and family therapy, forensic psychology, organizational leadership, clinical psychology, and applied behavior analysis, among others. Students of the L.A. psychology school's programs gain the opportunity to get involved in their communities, training with partner agencies that the school has connected with the get their students hands-on training with real clients. Students at the Anaheim campus also have opportunities to get involved with clinics and agencies in the community around Orange County.
---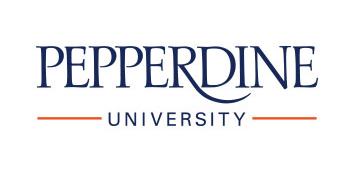 Pepperdine's school of psychology (GSEP) has been around since 1971. Students can earn their master's or Psy.D. level degrees either online or on campus. The master's and Psy.D. programs offer training in marriage and family therapy, clinical psychology, and applied behavior analysis. Regardless of a student's program, they have the opportunity for hands-on learning and application of learned materials through practicums and placements in the surrounding community. The school holds itself to the values espoused in the scholar-practitioner model, and its faculty are all currently licensed and practicing in the field in which they are teaching. Diversity is another value that the school holds in high regard, and they have programs devoted to counseling and psychology specifically in Latinx communities.
---
San Diego and Southern California Psychology Schools
There are plenty of psychology schools in L.A., but there is no shortage of psychology schools in Southern California beyond one of the most famous cities in the state. Multiple universities have psychology departments dedicated to various fields of the subject, and there are even schools dedicated specifically to studying psychology.

Fielding's school of psychology in California offers master's, Ph.D., and certificate programs in fields related to psychology. Their clinical psychology program has been offered since 1991, but they also offer programs in infant and early childhood development (IECD), psychology, and media psychology. The school also offers a post-baccalaureate certificate in clinical psychology, a postdoctoral certificate in re-specialization in clinical psychology, and a neuropsychology specialization training program. The school's programs prepare students for careers in many areas of psychology, such as clinical practice or the use and design of media technologies, among many others. The programs are designed to help students balance family, career, and community responsibilities while working toward their degree.
---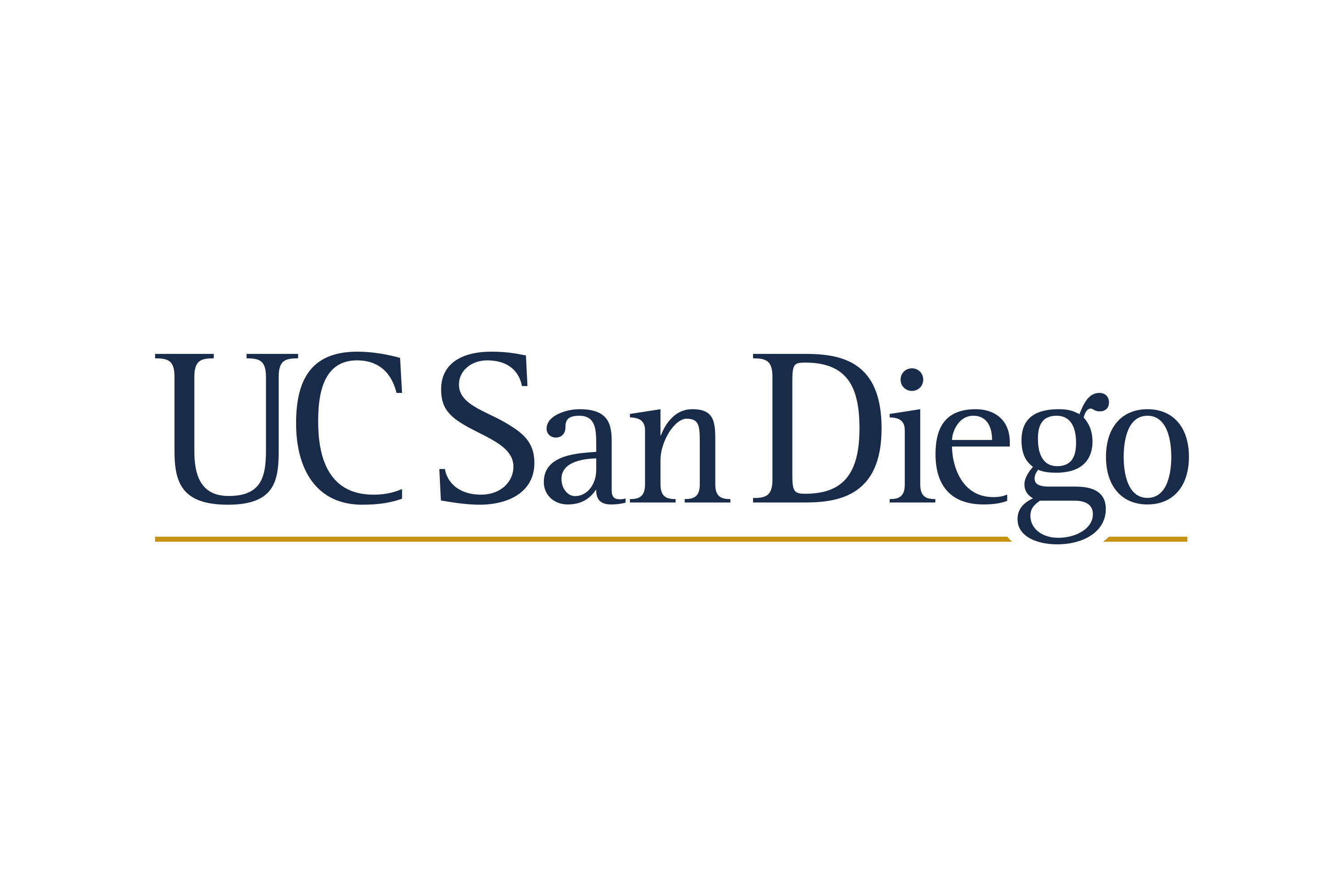 UC San Diego's psychology department in California offers both undergraduate and graduate programs, unlike many of the schools on this list. For undergraduate students, the school offers ten different programs related to the field of psychology, including a psychology bachelor of arts; psychology bachelor of science; psychology B.S. with a specialization in clinical psychology, cognitive psychology, developmental psychology, human health, sensation and perception, or social psychology; a business psychology B.A.; and a cognitive and behavioral neuroscience B.A. Students also have the opportunity to complete a double major if they so choose. For the graduate-level program, students work toward their Ph.D. by partnering with a faculty member and conducting research on a topic of their choosing. They further work with their faculty supervisor on other research projects in an apprenticeship format.
---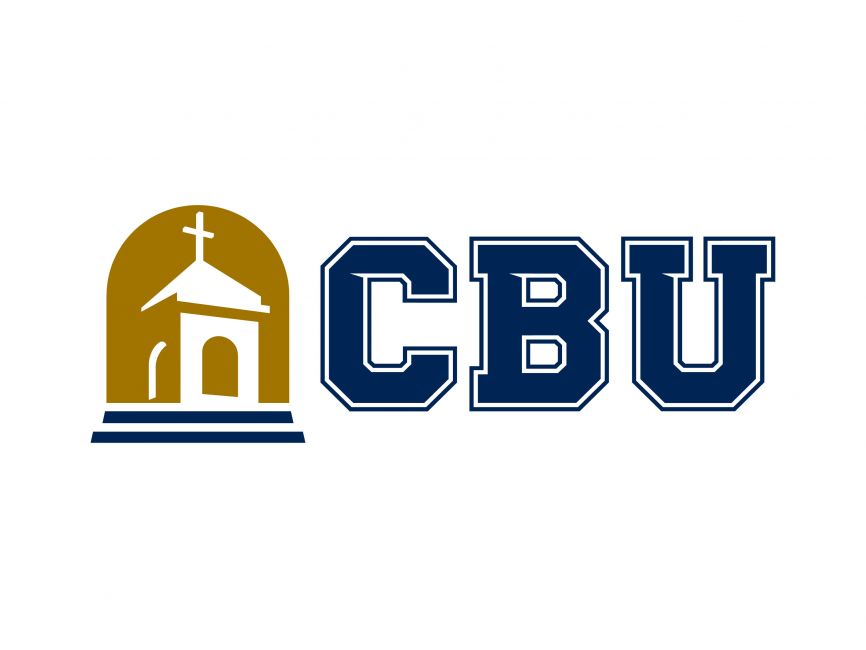 CBU's College of Behavioral and Social Sciences offers students programs at the bachelor's, master's, and doctoral levels. As one of the oldest schools within CBU, the college offers students the opportunity not only to study but to gain enriching experiences in research, practicums, and training within the community. Students at the undergraduate level can pursue degrees in anthropology, behavioral science, Christian behavioral science, human services, psychology (either online or on-campus), social work, sociology (online or on-campus), and sports and performance psychology (online or on-campus). At the graduate level, the college offers a master's in counseling ministry, counseling psychology (online or on-campus), forensic psychology, industrial organizational psychology, social work, and sports and performance psychology. There is also a dual-degree counseling program. In addition, students can earn a clinical psychology Psy.D. or a Doctorate of Social Work (DSW).
---

Lutheran University's school of psychology makes sure students know its small class sizes, an offering on which the school prides itself. The school offers three programs: an MS in Counseling Psychology (marital and family therapy specifically), an MS in Clinical Psychology, and a Psy.D. in Clinical Psychology. Each program mixes academics, research, and clinical experiences to give students a well-rounded learning environment. In fact, not only are students encouraged to pursue their mentorships with faculty but they are also given the opportunity to gain hands-on experience in Cal Lutheran University's Community Counseling Centers, where students work with clients from the community to achieve their practicum hours.
---

Students in Fuller's psychology school are taught in three key areas: clinical training, integration of psychological training and theological worldview, and research projects. Furthermore, the faculty under which students train have diverse backgrounds in the psychology field, and students get the opportunity to work with them at the Travis Research Institute. They can also gain training in assessment and delivering clinical treatment to clients in the Fuller Psychological and Family Services clinic and Thrive Center for Human Development. The school offers a master's in marriage and family therapy, a hybrid doctorate program in marriage and family therapy, a Psy.D. in clinical psychology, and a Ph.D. in clinical psychology.
---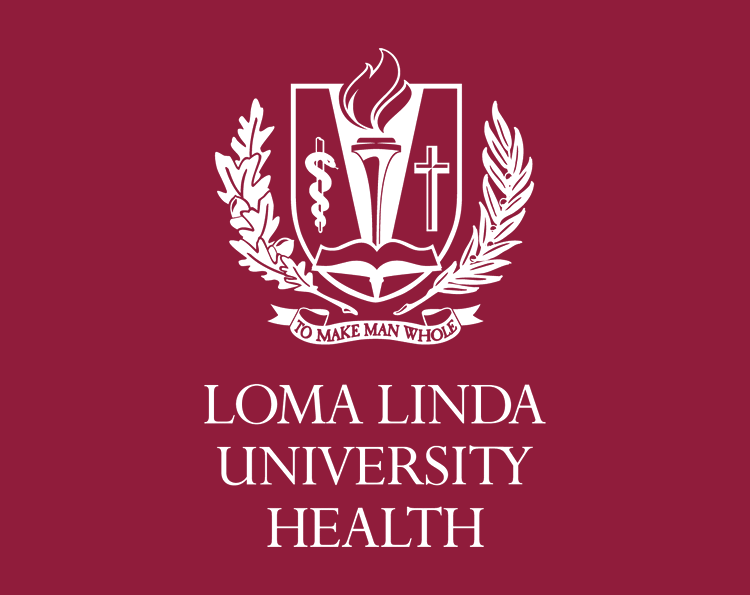 This psychology school in southern California offers two programs: both a Ph.D. and a Psy.D. in clinical psychology. Both programs are accredited by the American Psychological Association (APA), as the other programs on this list are. The Ph.D. is focused on research and prepares students for their futures in psychology from a scientist-practitioner model, emphasizing both research and clinical practice. In contrast to the Ph.D., the Psy.D. is more focused on clinical work with clients and takes the practitioner-scholar model. A unique feature of both programs is the inclusion of material and curriculum related to military and veteran populations.
---

Azusa's psychology school has many options for students to continue their education. They offer programs at the bachelor's, bachelor's completion, master's, and doctorate levels, and each program matches students to experienced faculty and offers opportunities for hands-on learning. The school offers programs in areas including social work, couples and family therapy, criminal justice, research psychology, data analysis, child life, counseling psychology, kinesiology, college counseling, rehabilitation and movement science, and student development, among others. Azusa also offers certificate programs for those interested in supplementing their learning or professional experience. Many of Asuza's psychology school programs are offered online, opening up even more opportunities to students.
---

California State's psychology department has both undergraduate and graduate level programs in the field of psychology. Undergraduate students are taught the basics of psychology and develop skills in scientific inquiry and critical thinking. Furthermore, California State's undergraduate psychology programs emphasize ethical and social considerations, communication, and professional development. There is a bachelor's in psychology and a bachelor's in psychology online. Students also have the option to minor in psychology. At the graduate level, students complete a thesis along with their research. They can earn a Master of Arts with an option in psychological research, a Master of Science with an option in human factors, and a Master of Science with an option in industrial/organizational psychology.
---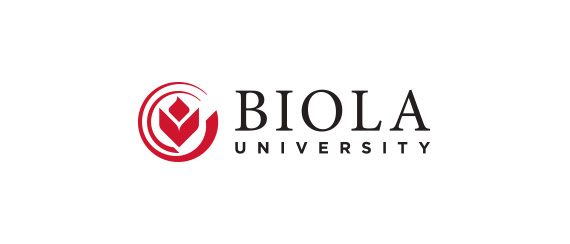 Rosemead School of Psychology offers a few programs to students, including an undergraduate B.A. in psychology and an online B.S. in applied psychology. The school has multiple outlets for students to explore psychology and how it intersects with spirituality and psychology. A few outlets include the Institute for Research on Psychology and Spirituality and the Journal of Psychology and Theology. Classes are taught by experienced faculty who are Christian psychologists, philosophers, and theologians, and the programs offered in the school are marked by an early hands-on application of learned techniques and skills in counseling, research, and other areas of psychology. There are two counseling centers operated by Rosemead, one in Los Angeles and the other in Orange County. Both operate under the name Biola Counseling Center, where students gain experience from their first year of study. In addition, the school partners with clinics in the community for student internships, and psychotherapy lab courses give students plenty of preparation under supervision.
---
Northern California Psychology Schools
Northern California is known for its innovation, both in history and in modern times. As an economic, cultural, and scientific hub in the U.S., this region has a lot to offer. There are also plenty of universities and schools of psychology in northern California for anyone hoping to study in this part of the state.

The Wright Institute is a psychology school in northern California that mixes academic work with hands-on clinical experiences from early on in the student's career at the Institute. The school was founded in 1968 by psychologist Nevitt Sanford, well-known in the psychology field for his work on integrating social issues and clinical psychology. The school offers an M.A. in counseling and a Psy.D. in clinical psychology. The Psy.D. approaches clinical work and training through a practitioner-scholar model, meaning a mix of academic research and clinical work. The master's program promotes the learning of foundational theories, ethics, and professional development to prepare students for work delivering mental health services in clinics.
---

UC's psychology department (known affectionately as UC Psych), has a graduate-level program and an undergraduate program. The undergrad program makes critical thinking skills development a priority, and it covers six areas of research, including behavioral and systems neuroscience, clinical science, cognition, developmental psychology, cognitive neuroscience, and social personality. Those who decide to continue their education in UC Psych in the graduate program have the opportunity to choose a specialization from these six research areas. Depending on their specialization, graduate students will be separated into the training unit designated for that specialization. Within these training unit, students will take part in courses, seminars, and supervised independent research projects which are unique to that specialization. Students have the benefit of learning from experiences in the UC Berkeley Psychology Clinic, which serves the wider Berkeley community.
---

PAU is a non-profit university dedicated to training in the psychology and counseling fields. At PAU, students can earn degrees at the bachelor's, master's, and doctorate levels. In the undergraduate program offerings, students can earn a B.S. in Psychology and Social Action and a B.S. in Business Psychology. At the master's level, students can choose between an M.S. in Psychology and an M.A. in Counseling. For doctorates, the school offers a Ph.D. in Clinical Psychology and the PGSP-Stanford Psy.D. Consortium in collaboration with Stanford University. Courses and supervision are conducted by experienced faculty members from diverse backgrounds, and many are still active in the field. Class sizes are kept small to ensure students benefit from the mentorship of their professors.
---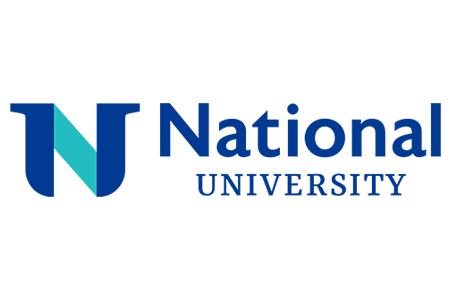 JFK has a number of programs for students to choose from at the certificate, undergraduate, master's, and doctoral levels. Students can delve into certification programs in life coaching, consciousness and transformative studies, a post-baccalaureate in psychology, and a post-master's in psychology. They also have master's in psychology, consciousness and transformative studies, sports and performance psychology, educational psychology, forensic psychology, health psychology, industrial/organizational psychology, and child and adolescent development psychology. For doctoral programs, students can study clinical psychology and the philosophy of psychology. Students can also study other program areas, including couples and family therapy, social work, trauma studies, and clinical mental health counseling. Whatever program students choose, they are given valuable mentorship opportunities with faculty members and are guided through their experiential clinical work and research as they continue on their journey toward licensure and certification.
---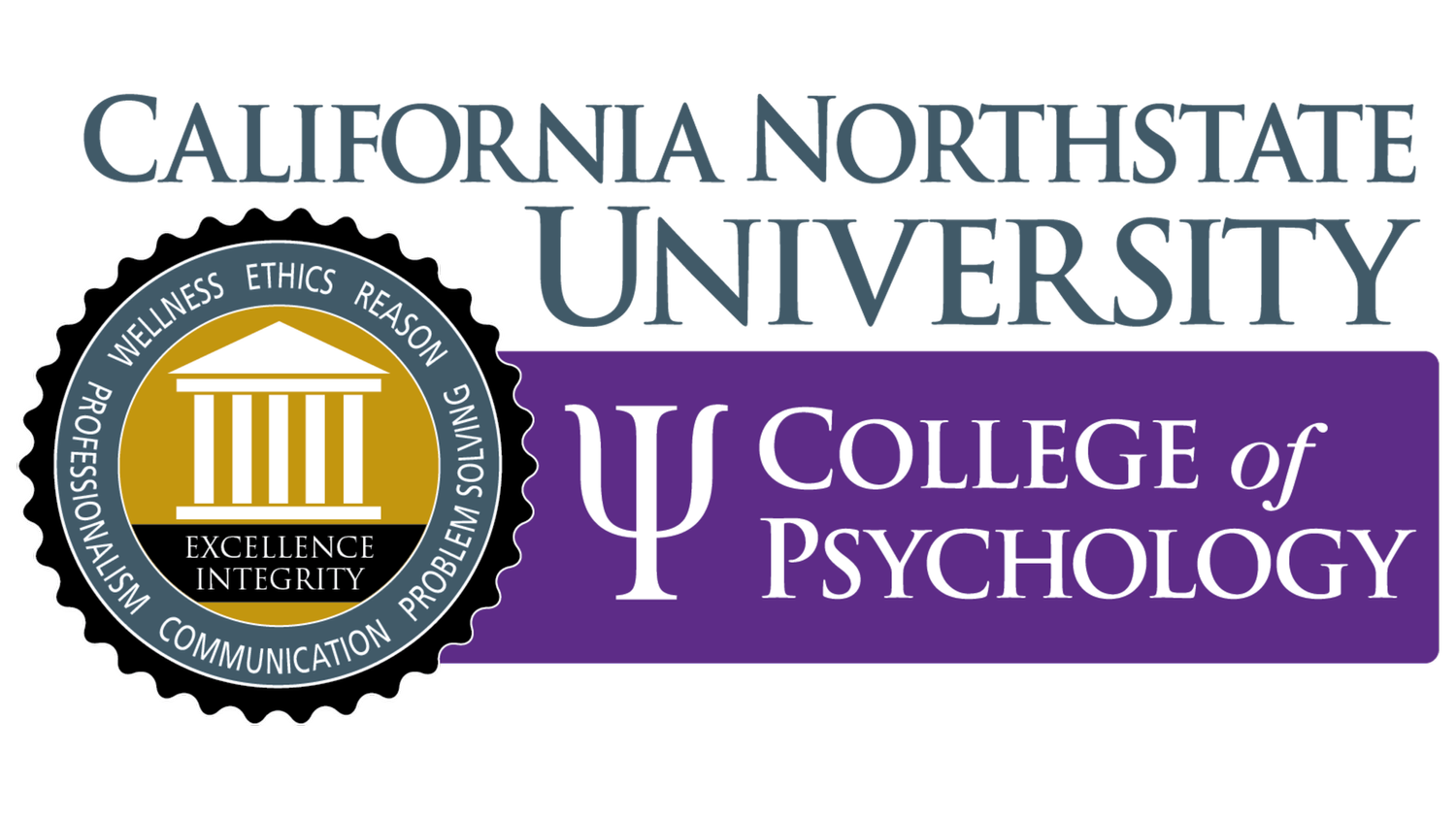 CNU's College of Psychology has two degrees, an M.A. in Clinical Psychology and a Doctor in Psychology Psy.D. Completion of both degrees occurs over the course of five years, and many students choose to complete both. In the master's program, students combine academic learning of the foundations of psychology with real-world work with clients through a practicum and internship. Students can gain experience in the CNU Community Counseling and Psychological Services (CCAPS), where CNU students conduct sessions with clients from the community under the supervision of faculty and licensed psychologists. Psy.D. students focus on research, and they must finish a dissertation before they can finish their doctoral degree. Students collaborate with scientists in the community at CNU's Psych Lab, which has a lobby, examination rooms, and a study space.
---
Best Schools of Psychology in California
While all of the schools listed previously are accredited by the American Psychiatric Association (APA), some stand above the rest. The following are schools that are ranked as the best for earning a psychology degree by U.S. News Rankings.

Stanford's two psychology programs managed to get the university ranked number one on U.S. News rankings of best schools for psychology. Stanford offers one undergraduate degree in psychology and a Ph.D. The undergraduate option allows students to major or minor in psychology, and even within this major, there are options for students to further their studies in particular areas of the field. Called pathways, the process is an option for students to find classes that are catered to their unique interests in many topics, including the cognitive science pathway; early childhood cognition; learning and development pathway; health psychology pathway; judgment and decision-making pathway; mind, culture, and society pathway; and neuroscience pathway. The Ph.D. focuses on independent research and academic study to further their understanding.
---
2. University of California (Berkeley and L.A.)
Many University of California campuses were ranked in the top 50 in the U.S. News list, but Berkeley and L.A. both made the top three, with University of California in Los Angeles (UCLA) tied with Harvard in third and Berkeley tying with Stanford for the top school overall. The rankings are based on peer reviews of the programs and outcomes, and UC Berkeley earned a score of 4.8 out of 5. UCLA's psychology department stands proudly on its reputation for research and application of psychological science. Housed in the Psychology Complex, a combination of three buildings, the department has undergraduate and graduate students studying with experienced and respected faculty in psychology, psychobiology, and cognitive science. Berkeley's psychology department has undergraduate and graduate-level programs, and students apply their learning in the Berkeley Psychology Clinic, which was expanded in 2013 with the Center for Assessment. Undergraduate students can study behavioral and systems neuroscience, clinical science, cognition, cognitive neuroscience, developmental psychology, and social personality. Graduate-level students can specialize in any of the previously mentioned six areas, and they are taught from an scholar-researcher model as they apply what they've learned in supervised research projects.
---
3. University of Southern California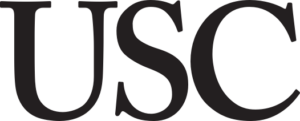 USC came in at number 35 on the U.S. News list with a score of 4.1. Faculty and students conduct research projects together, seeking to understand core questions and issues related to the area of psychology and mental health. Undergraduate students have one program in psychology to choose from while Ph.D. and master's students can choose to specialize in brain and cognitive science, clinical science, developmental psychology, quantitative methods and computational psychology, and social psychology.
---
What makes schools of psychology in California unique?
There are a number of reasons to pursue an education in California, and they are largely related to the setting. California is home to some of the most beautiful landscape and variety in the U.S., and with the mild climate, outdoor enthusiasts have ample opportunities for exploration and the pursuit of hobbies. Those who are less actively inclined can simply enjoy the natural beauty without worrying about extreme cold or extreme heat, depending on where in California they choose to live and study. California is also known for being one of the most diverse in the country, both in terms of culture and ethnicity. Furthermore, the state is a hub for technological advancement and scientific research and endeavor, which makes California psychology schools a great place for students to learn, as it's likely that these schools house top faculty and cutting edge tech and investigation tools. It helps that some of the top schools in the country call California home, further attracting respected scholars and psychology educators to the state.
California Psychology Organizations
There may be an endless list of organizations dedicated to psychology, researchers in the field, and practicing clinicians, but these are just a few groups in California that may be helpful to know.
One organization that is absolutely a must to know about for anyone interested in being licensed as a psychologist. It is one of the most important regulatory entities for the field of psychology, and they are in charge of approving licenses as well as setting the standard for education and training in the field of psychology.
CalABA, as this psychology group in California is called, is dedicated to the advancement and promotion of the field of behavior analysis. They work to protect the science and practice of behavior analysis through education, research, and practice, as they state on their website. The organization is a resource for those in this particular field of psychology, and they are a good place to go for those looking for graduate programs and continued education as well as training resources and conferences.
The CPA is a non-profit dedicated to the improvement of mental health in California. One of the ways they do this is by being a resource for psychologists and those in related fields. CPA has spearheaded legislation that has improved access to mental health care for citizens of the state. They are advocates for mental health as well as protectors of the science and practice of psychology. Psychologists and students who become members of this association benefit from news, information about training resources, resources for private practices, and perhaps a discount or two.