One of the latest trends in technology over the past few years is machine learning and artificial intelligence, which has made skills in technology that are related to it highly in demand. Machine learning has been rigorously developed in recent years, and contributing to this field helps reshape our daily lives and revolutionize industries and the sphere of technology altogether.
A career in machine learning provides the potential to work at the edge of technological development and influence changes that affect a variety of industries. People working in this field have the chance to solve complex problems, develop state-of-the-art algorithms, and create intelligent systems that improve efficiency and decision-making across a wide range of applications. Each day, machine learning is driving transformative changes through its capacity to analyze vast amounts of data and extract meaningful insights. Given that, if you're passionate about advancing technology and progressing your career in this field, you may consider a master's degree in machine learning or artificial intelligence. 
Many places prove to be excellent choices for obtaining a master's degree in machine learning; one of these places is California. This state is home to a number of excellent universities that are globally competitive, and it has universities that are linked to technology research centers and the technology industry. These opportunities present in the area can provide students with a one-of-a-kind ecosystem that exposes them to a multitude of opportunities so that they can apply learned skills and excel in this branch.
With that, let's introduce some master's programs in machine learning in California, whether it be online or offered on-campus. Here is a list of master's programs in machine learning that are offered in California:
Schools Offering Masters Programs in Machine Learning:
Schools Offering Online Masters Programs in Machine Learning:
These programs provide a challenging curriculum that will get you ready for a machine learning profession. In these programs, the theoretical underpinnings of machine learning will be covered, along with the practical abilities required to apply machine learning methods to real-world issues. Engineers who specialize in machine learning are highly sought after and compensated well, and the job market is growing only further. Moreover, graduates from these schools can find employment in a range of sectors, including manufacturing, healthcare, finance, and technology.
The following section will discuss the different master's programs in California of these colleges and universities, their curriculums, whether they are available online or mainly in-person, and why they may be the best fit for you.
California Master's Programs in Machine Learning

The Master of Science in Robotics program at the University of California, Riverside is a collaborative effort between the Computer Science and Engineering, Electrical and Computer Engineering, and Mechanical Engineering departments in the Marlan and Rosemary Bourns College of Engineering. The program, which addresses the diverse field of robotics, spans four quarters and includes 40 courses and a colloquium. It provides a flexible choice between a comprehensive exam and a culminating project.
The curriculum requires the completion of five core courses, three concentration courses related to a chosen specialization, and two elective courses or an alternate project. The four unique focal areas from which students can choose a single track for in-depth investigation are the following:
Artificial Intelligence and Perception
Control and Navigation
Mechanical Design and Fabrication
Embedded Platforms and System Design
In the robotics program, students collaborate with faculty members from various departments, including computer science, electrical and computer engineering, and mechanical engineering. The program benefits from the expertise of both junior faculty members with prestigious early-career achievements and senior professors recognized as fellows of professional organizations.
---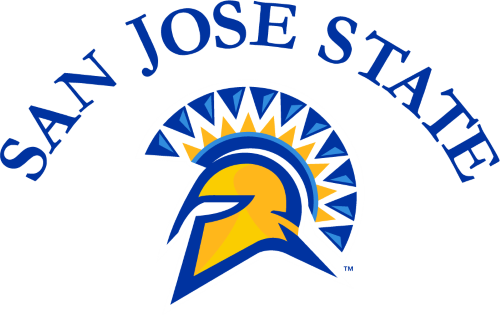 At San Jose State University, a Master of Science in Artificial Intelligence is offered. Its main focus is developing systems in engineering, and these systems are driven by increasing developments in the field of artificial intelligence and machine learning. The program and curriculum is geared towards teaching students all of the essential concepts that are relevant to AI systems. Alongside this is a heavy focus on the different methods, analyses, and evaluations of these up-and-coming systems. Another portion of the program that is highly emphasized is the application of artificial intelligence in problem-solving while working with others in groups in the creation of AI-powered systems.
The electives offered by the program include topics in artificial intelligence or machine learning hardware breakthroughs and AI-powered applications such as autonomous driving. Additionally, as graduates of the program go out into the world, they have a multitude of career opportunities (e.g., scientists, AI/ML engineers, AI software engineers, etc.), also depending on their field of expertise and interest. In terms of one's schedule and availability, the given program includes two options: an off-campus part-time program for working professionals in the country and an on-campus full-time program available to both domestic and international students. With pauses in between semesters, students enroll in two courses per semester.
---

Another institution where you can learn more about machine learning is the University of Southern California. Its Master of Science in Computer Science is a program that comprehensively educates students with all the relevant skills and ideas that are needed in implementing computing systems. At the heart of this program, students are taught the fundamental theories of computer science. Emphasis is placed on how these theories interact interact with current problems, which highlights the interdisciplinary nature of this field. This is what allows students to flourish in this field while pursuing either further education or meaningful opportunities for work.
The Master of Science in Computer Science (Intelligent Robotics) is a specialist track within these programs that teaches students about robot design, operation, control systems, and computational algorithms for sensor feedback and information processing. Students can also conduct research for an elective master's thesis in partnership with industry partners.
Aside from this, they also offer a Master of Science in Computer Science (Artificial Intelligence). This thoroughly teaches the ideas and applications of deep learning and artificial intelligence. This curriculum gives students who want a thorough understanding of cutting-edge AI technologies and their real-world applications intensive training in areas like machine learning, statistics, computer vision, natural language processing, and robotics.
---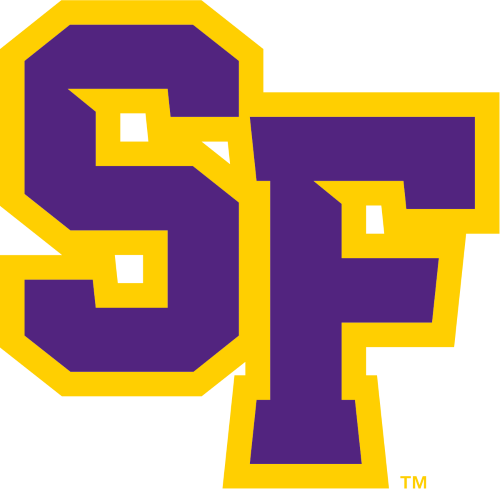 At San Francisco State University, one of the programs they offer is the Master of Science in Data Science and Artificial Intelligence (DS&AI). This program is intended to hone the skills of students in this field in order to prepare them for positions in the industry. Aside from this, it aims to prepare them for doctoral programs in a similar field and even in allied fields like machine learning and statistics. The curriculum of the program is very broad; however, discussions tend to be in-depth. Part of the core curriculum focuses on theory as well as applications in data science and artificial intelligence. Additionally, the program provides hands-on training to students. This is through their various research activities and interdisciplinary projects. With this, graduates are able to pursue careers as data scientists, artificial intelligence or machine learning engineers, and even other related fields, depending on their background.
The program focuses on various aspects of data science and AI, including software system development, machine learning algorithms, big data processing, and ethical practices in the field. Students learn to design and develop software systems for data science and AI applications, apply machine learning algorithms to structured and unstructured data and utilize distributed computing platforms for big data processing. The program also emphasizes ethical considerations and effective communication of data systems to multidisciplinary audiences. The university offers both part-time and full-time program options to accommodate working professionals and domestic/international students.
---

If you're looking for a Master of Engineering (MEng) program that is geared towards artificial intelligence, then this program at the University of California, Los Angeles (UCLA), may be for you. This is a professional master's degree that focuses not only on equipping students with technical knowledge but also on learning about management skills in the disciplines of business and technology management.
Furthermore, the programs of UCLA's Samueli School of Engineering have several partners in the industry. It provides seven multidisciplinary specializations, one being Artificial Intelligence (AI), a key topic within the institution. The faculty is also highly equipped to educate students, as it's composed of renowned experts in the said field. The backgrounds of these instructors include machine learning, natural language processing, probabilistic models, signal processing, computer vision, and general computer science. All in all, the curriculum emphasizes developing algorithms and computers that can do the following: reason out, acquire knowledge, and carry out jobs that ordinarily call for human intelligence.
---

For the University of Santa Clara, the institution prides itself on the interdisciplinary nature of its Master of Science in Robotics and Automation. It requires a total of 46 units for it to be completed, and it also blends in a lot of topics related to engineering—mechanical, computer, and electrical. By doing so, students are given the capacity to incorporate their knowledge in these fields of engineering into the automation of machines and robotic systems.
The program itself is designed in a hands-on fashion. Students will be able to program mechatronic devices and learn more about dynamics and control of robotic manipulators. Other parts of the curriculum also include advanced perception systems using technologies like vision processing. There are also several concentrations that are offered, and some of these are industry-aligned.
Aside from this, Santa Clara University also offers a Master of Science in Electrical and Computer Engineering with A Specialization in Signal Processing and Machine Learning. The programs also offer industry-aligned concentration options, in-depth R&D experiential opportunities, a broader societal perspective, and a co-curricular badging system. Students can leverage the expertise of the School of Engineering's Robotic Systems Laboratory, which develops advanced robotic systems and automation technology for vehicles and instruments.
---

One of the branches of machine learning is natural language processing, and if you're looking for a program that is directed towards that, then you may take an interest in the University of California, Santa Cruz (UCSC). They have a program for those with a background in computer science in Natural Language Processing (NLP), which can be completed from 15 to 18 months.
While somehow different, NLP is still highly relevant in the field of machine learning aims to enable computers to comprehend and produce human language. It involves developing text and audio processing algorithms that support chatbots, translation, and sentiment analysis applications. NLP enables communication between people and technology. As NLP is a different branch of the same subject, there's a greater focus on combining linguistics, AI, and computer science to develop software that can comprehend speech and language. UCSC's program offers a compact, specialized pathway, ensuring a deep dive into NLP theory and practical skills.
The program is led by industry leaders and well-known academics in sectors related to machine learning, such as natural language processing, deep learning, and even linguistics. Curriculum-wise, the program is heavy on algorithms, data science, and machine learning. On the side of NLP, the curriculum also heavily tackles topics in conversational agents, sentiment analysis, and more. At the end of the program, a capstone project is also carried out to give students a more hands-on experience. Small classes also help foster individualized attention and provide a vibrant community to enhance the learning journey
---
California Online Master Programs in Machine Learning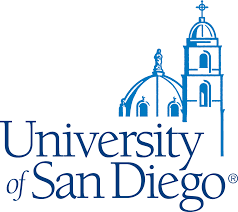 If you're looking for a fully online option with an excellent curriculum, a 20-month online master's program in applied artificial intelligence is available from the University of San Diego. The entire program is divided into five semesters. Each semester has two courses that last for seven weeks. In-depth practical and technical training in AI is provided by the curriculum. These trainings place significant emphasis on real-world applications, ethics, privacy, moral responsibility, and social benefit. The university is in search of candidates who have a background in science, mathematics, engineering, medicine, statistics, or technology, as they are the best candidates for the program.
The curriculum offers a complete and unique online learning environment. The whole environment is designed to help students acquire the hard and soft skills needed for success in their various fields. There are also highly qualified instructors who are passionate about their craft instructing. Many of them also have key positions as practitioners of applied artificial intelligence in various organizations. Throughout the curriculum, the program combines moral responsibility, social responsibility, privacy protection, and ethics. It is also one of the few master's degrees in artificial intelligence provided totally online in the country. It must be noted that a bachelor's degree in a related STEM discipline from an approved university is one of the requirements for entrance to the program. Candidates with work or research experience will have the best chance of being accepted into the program.
---

At the prestigious Stanford University, one of the available Master's programs that you can take is their offered Master's in Computer Science (CS), which has several specializations. One of these specializations is in Artificial Intelligence.
Established by the Stanford Computer Science Department, the program aims to create leaders and innovators who will eventually shape the future of technology. However, heavy emphasis is also placed on remaining socially responsible and creative in spite of leaning heavily into the sciences. With this, the program also highlights collaboration and interdisciplinary skills and deems them as highly essential.
The university's CS Master's program also offers advanced preparation for professional practice, requiring 45 units of coursework for it to be completed. The program typically spans 1.5 years for full-time students and is designed as a terminal professional degree without a direct pathway to a Ph.D. This specialization in Artificial Intelligence offered inside the curriculum explores AI concepts and methods. Foundational subjects like logic, probability, and language are covered in the curriculum. Knowledge representation, robotics, machine learning, probabilistic modeling, natural language processing, and cognitive studies are just a few of the topics covered within the AI specialization. Students will have a thorough understanding of the AI domain after exploring applications in areas including biology and text processing.