In today's digitally connected world, navigating the ever-changing environment of information technology (IT) has become a critical task. IT professionals are absolutely necessary in helping enterprises to harness the power of technology for a variety of purposes. With the digital revolution fueling unprecedented development and innovation across industries, the demand for competent IT experts is on the rise. From 2021 to 2031, overall employment in computer and information technology occupations is expected to expand by 15%, according to the Bureau of Labor Statistics. This demonstrates the critical role IT plays in defining our modern civilization.
The field of information technology necessitates a thorough education. Individuals need to be provided with the correct tools and knowledge required to excel. If you want to work in the fast-paced area of information technology, you'll need a very solid educational foundation to get started. Fortunately, California is home to several prestigious universities dedicated to delivering cutting-edge information technology education, including the following:
University of California, Berkeley
University of Southern California
University of California, Irvine
San Diego State University
California State University, Los Angeles
California State University, Chico
Santa Clara University
California State University, Fullerton
California Baptist University
California State University, Northridge
California State University, Channel Islands
California State University, Dominguez Hills
DeVry University, California
Point Loma Nazarene University
These institutions offer a diverse array of undergraduate and graduate programs. Whether it's in the field of computer science to cybersecurity, software engineering to data analytics, the range of specialties in Information Technology is expansive. What's also just as expansive is the opportunities it presents. That being said, let's explore the prominent California Schools of Information Technology. These are all distinguished by their commitment to nurturing IT talents and fostering innovation in this age. Whether you're a recent high school graduate or a working professional seeking to enhance your skills, California's IT schools offer a pathway to success in this current era.
Schools in California Offering Information Technology Programs

The School of Information (I-School) at UC Berkeley is a vibrant graduate research and education community committed to improving information access and use while upholding security and privacy. Scholars from a variety of fields all come together at the I-School. It is offered both on-campus and online, with over 1100 online students and 120 graduate students housed in UC Berkeley's famed South Hall.
Their Master of Information Management and Systems (MIMS), which focuses on small classrooms and project-based learning to teach information professionals, is one of many specialty programs offered by the I-School. Their online Master of Information and Data Science (MIDS) program was created to give data scientists the ability to work with massive datasets. Undergraduates at UC Berkeley can receive this training through the 5th Year MIDS program. Additionally, the online Master of Information and Cybersecurity (MICS) program develops cybersecurity leaders to take on complex problems. A Ph.D. in Information Science is also offered building on the current information age. Wherever information and technology collide, their combined experience develops knowledge and practice, forming regulations and solutions that affect how people interact with these essential components.
---

The Information Technology Program (ITP) at the University of Southern California's Viterbi School of Engineering is also another excellent option for programs in Information Technology. The school is committed to providing students, professors, and staff with high-quality education and teaching in applied technology. ITP provides an extensive and comprehensive selection, and all of these are taught by experienced industry teachers. Discussion will also tend to focus on not just theory, but also practical experience. Each semester, over 2000+ students are able to engage in ITP courses and receive hands-on experience in these courses. With this, they are able to handle developing technologies and gain future-oriented skill sets.
ITP provides students from a variety of fields with practical skills in programming, data analysis, and other areas, improving their problem-solving and communication. The program provides multiple electives as well as 15 minor and concentration programs, as well as majors in the following:
Data Science
Intelligence
Cyber Operations
These are also in collaboration with other departments in the university, giving the program a more holistic approach as well.
---

The Donald Bren School of Information and Computer Sciences (ICS) is a well-known school that is committed to the advancement of computer science and information technology. The expertise of ICS's staff covers multiple domains. With this, topics are approached through different lenses. These include topics like algorithms, artificial intelligence, data analysis, and security. ICS also conducts cutting-edge research ranging from microchip-sized systems to multinational collaborative interfaces, all while solving real-world difficulties across domains.
ICS is also a key player in research. They have various labs and institutes that concentrate on several topics like genetics, software, and cybersecurity. Faculty and student-led research continue to produce practical solutions and improvements. These confirm also the ICS's status as a driving force in computer science and information technology, with significant support from grants and varied sources.
---

Another option is San Diego State University. They have a Management Information Systems Department and are focused on providing educational experiences of high quality. Through this, graduates are expected to excel in the fast-paste corporate world of today. Moreover, the student success rates of the department are noted to be very high and students are often seen to be involved in in-demand research fields creating an impact. Some of these include the fields of AI, cybersecurity, and digital innovation. The curriculum has a strong focus on not just the field itself, but also on problem-solving and real-world skills. MIS also integrates with the purpose of the Fowler College of Business through collaborations and innovative programs. With this, they invite students to take part in a supportive learning environment that prepares them for meaningful contributions in whatever industry they have hoses.
The department offers a variety of academic programs to accommodate various educational goals. Undergraduates can pursue a Bachelor of Science, while graduate students can pursue a Master of Science. Their specializations in particular are the following:
Cybersecurity
Project Management
Supply Chain Management
Advanced Certificate options in Cybersecurity and Data Analytics are also offered. These provide a varied selection of courses to suit diverse interests and career ambitions.
---

The College of Business & Economics at California State University, Los Angeles has been accredited by the AACSB, giving it a place among the world's top 5% of business colleges. The programs of this college have been highly praised by US News & World Report, The Diverse Top 100, and Washington Monthly College Rankings.
Particularly notable is its Department of Information Systems, which instructs students on technological and organizational systems, equipping them to handle a range of responsibilities in both technical and administrative positions. There are three divisions – Business Systems, Information Systems, and Information Technology – all of which can lead to certifications in areas such as network engineering and software development.
A Minor in Information Systems is available to students of all academic backgrounds, allowing them to use these skills in their chosen fields. The MSIS is a Master of Science in Information Systems and Information Technology that provides practical expertise and managerial knowledge. Moreover, certifications in Information Systems can also be accessed.
---

California State University, Chico's Department of Computer Science offers bachelor's and master's degrees geared toward modern workers. With a history of more than 50 years, the department delivers hands-on education and small courses to students, building excellent problem-solving skills. Top firms like Apple, Google, and Microsoft hire their graduates. They offer a Bachelor of Science in Computer Information Systems, which blends computing sciences with Business Administration to prepare students for real-world responsibilities. Within three to five years of graduation, the program can be finished. The program objectives include graduates advancing in their careers, seeking higher education, and succeeding in teamwork.
---


Santa Clara University in Silicon Valley combines creativity and social concern in the pursuit of innovative technology, community engagement, and an entrepreneurial attitude. This demonstrates the university's dedication to molding future leaders and thinkers. Their Department of Information Systems and Analytics takes an interdisciplinary approach to technology to make better business decisions and achieve organizational success. The department offers a unique education by mixing big data, business intelligence, theory, strategy, and hands-on implementation.
Internships allow undergraduates majoring in Management Information Systems or Accounting & Information Systems to design programs and acquire practical experience. On the other hand, they also offer the Master of Science in Information Systems, which emphasizes computer information systems and analytical decision-making within organizations.
---

California State University, Fullerton's College of Business and Economics is a leading accredited business school on the West Coast, known for its comprehensive business curriculum. The college provides renowned graduate and undergraduate programs that combine classroom instruction with real-world experience, research, and technology. Notably, it offers IT professionals a Master of Science in Information Systems and the Master of Science in Information Technology. The latter is only offered online.
The Master of Science in Information Systems is intended for students with a background in business administration and provides a path to advancement in the area. The Master of Science in Information Technology is a well-regarded degree that provides flexibility as well as two concentrations: data science and information technology management. Students benefit from a strong network and professional ties with a 20-month completion timeline.
---

California Baptist University's Dr. Robert K. Jabs School of Business provides IT opportunities at both the undergraduate and graduate levels. Their online Bachelor of Science in Computer Information Technology curriculum prepares students for cutting-edge systems by teaching them skills ranging from website construction to network troubleshooting.
The Master of Science in Information Technology Management (MSITM) is a STEM degree that addresses the concerns of the twenty-first century. It covers law, ethics, leadership, cyber security, and other topics. Faculty contribute real-world experience to the classroom, bridging the gap between theory and practice. The curriculum improves information technology methods, management tactics, and leadership abilities, equipping graduates for high-level positions.
---

California State University Northridge's College of Engineering and Computer Science is a hub for innovation and leadership, supporting diversity and accessibility. The college fosters creativity, collaboration, flexibility, and lifelong learning. This is done to benefit global communities through advanced education and applied research.
They provide the B.S. degree in Computer Science in the program for Computer Information Technology (CIT). This program prepares students for careers in IT infrastructure support, allowing them to understand computer systems and address technological difficulties. IT workers are responsible for ensuring that computers are used effectively, making them problem solvers of critical issues. The said school also provides Bachelor's Degrees, Minors, and Master's in several allied fields, such as computer science, data science, and software engineering.
---

California State University (CSU) Channel Islands provides a wide range of computer science degree programs for undergraduate and graduate students. The Computer Science and Information Technology curriculum is vibrant and expanding, with experienced faculty in algorithms, artificial intelligence, security, social media, and robots. Students benefit from small class groups, cutting-edge facilities, and one-on-one engagement with knowledgeable professors.
CSU Channel Islands' Bachelor of Science in Information Technology degree provides graduates with needed abilities. They will display critical thinking by analyzing software solutions, have a thorough understanding of current computing practices, be aware of upcoming technologies, and thrive in communication and teamwork in interdisciplinary settings. Graduates are to be well-prepared for successful jobs in the high-tech and biotech industries, and they are dedicated to lifelong learning.
---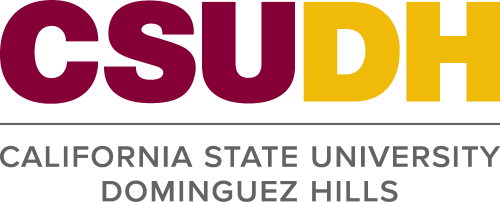 The Computer Science department at California State University Dominguez Hills has an exemplary track record when it comes to providing its students with high-quality training and development in information technology. All students are welcome to take advantage of the excellent programs available, as they contribute to the skills and knowledge needed to handle today's tech challenges. The teachers in the department also possess vast academic experience and use innovative approaches to teaching.
This department provides a range of computer science degrees, particularly the Bachelor of Science in Information Technology which is highly sought after in the information technology field. This software and its applications are required in everyday activities such as commerce, multimedia management, and other businesses. The faculty of this program equips students with the necessary tools to excel in this ever-growing sector. Going beyond simply teaching technical skills, this degree program prepares students for eventual leadership roles by exploring how technology connects to communication, ethics, problem-solving, and the humanities.
---

One of the campuses of Devry University is in the state of California. Similar to its other campuses, it provides flexible and online college degree programs that are tailored to your needs and will prepare you for the future job market. Their Bachelor of Information Technology and Networking Degree focuses on technology such as the Internet of Things (IoT), offering in-depth knowledge and experience. Through its Tech Core curriculum, the program offers specialties for specialized careers and develops multidisciplinary abilities. Students will learn about data storage, movement, and security, as well as improve communication skills to assist employees.
All in all, Devry University's California campus serves not only as a place of learning but also as a springboard for the future and achievement. With a focus on IoT and comprehensive skill development, the Bachelor of Information Technology and Networking Degree propels students into the tech-driven environment with a lot of confidence. The university also ensures they are prepared to make important contributions and prosper in an increasingly interconnected society.
---

Point Loma Nazarene University (PLNU) is dedicated to guiding students' development while molding them into thoughtful, service-oriented, and highly-engaged members of society.  If you're fascinated by system interactions and want to build significant connections, the Bachelor of Arts in Computer Information Technology from PLNU is the program for you. This curriculum prepares you to effectively mix technology and cooperation, providing practical skills for IT solutions that promote a more connected world. The adaptable program at PLNU digs into technological and interpersonal systems, instructing students in hardware, networking, security, and programming. Expert professors will ensure your success and networking compatibility. The curriculum prepares you for a variety of CompTIA certifications, which validate abilities ranging from basic IT knowledge to network security and project management.