In California, prestigious institutions provide outstanding Master's programs in Early Childhood Education (ECE). These specialized graduate programs provide prospective educators with the information, skills, and enthusiasm to make a positive difference in the lives of young learners. California's Masters in Early Childhood Education program empowers educators to create supportive and rewarding environments. In these environments, children are to grow intellectually, socially, emotionally, and physically through emphasizing holistic development and inclusivity.
To develop excellent educational leaders in early childhood education, these programs blend cutting-edge research, evidence-based best practices, and hands-on experience. Through collaboration and experience learning, candidates of these graduate programs can obtain a thorough understanding of early childhood development and investigate novel teaching techniques. With on-campus and online learning choices, these programs cater to a wide range of schedules and learning preferences, attracting students from all across the country and globally.
The following list includes a list of colleges and universities offering master's programs in Early Childhood education in the state of California:
California State University, Long Beach
California State University, East Bay
California State University, Los Angeles
California State University, Fresno
California State University, Sacramento
California State University, Fullerton
California State University, Northridge
Sonoma State University
National University
San Francisco State University
Biola University
California Baptist University
Pacific Oaks College
San Jose State University
With these different institutions and their programs, graduates will be ready to make a difference in a variety of educational settings. Whether it is for public schools, private institutions, or mission-driven organizations, individuals taking this path become more prepared to change the future of early childhood education in California or any part of the world.
Schools in California Offering a Master's in Early Childhood Education Online and On Campus

The Master of Arts in Education, Option in Early Childhood Education at California State University, Long Beach is a 30-36 unit program. It is designed to prepare teachers to create culturally appropriate curricula and assessment procedures for newborn children until the age of eight. The curriculum focuses on developing teacher leaders and advocates for early children and families, as well as strengthening family-school-community linkages. More subject matter content is now included in the updated program, with an emphasis on evidence-based techniques for literacy development, integrated mathematics with STEM education, and early intervention. Candidates also receive a more in-depth understanding of various family structures and child-rearing practices, which they apply to their curriculum and interactions with families.
The program guides applicants through critical reflection on challenges influencing young children's behavior, learning, and development. Aside from this, it tackles the identification of complementary instructional and early intervention approaches. Candidates also assess policies that affect young children and their families.
Furthermore, this program features hybrid courses, evening classes, a 2-year duration, no GRE requirement, mentoring by professors and program graduates, and scholarship grants for qualified students. The program also meets the California requirement for Transitional Kindergarten (TK) instructors.
---

At California State University, East Bay, the Master of Science in Early Childhood Education is a two-year degree that trains students to teach and deal with children from infancy to eight years old. It focuses on providing effective instruction and leadership in Early Childhood Education settings. The curriculum focuses on developmentally and culturally appropriate methods, evidence-based instruction, and family collaboration. Students in the cohort model take classes together, developing personal and professional interactions. Students from various educational backgrounds are welcome in the program, resulting in a diverse spectrum of opinions and collaborators in the discipline.
The degree is designed for working professionals who want to gain a professional understanding of curriculum and leadership for children from birth to eight years old. It addresses the entire child's education, including cognitive, social, and emotional elements. The program includes a field-based practicum and seminar as well as national, state, and local guidelines.
---

California State University, Los Angeles, offers a Master of Arts in Education with an Option in Early Childhood/Primary Education. Individuals who complete this program are prepared to work with young children in a variety of settings to encourage their growth and learning. The required coursework covers a wide range of topics. Some courses also incorporate fieldwork in which students implement research-based teaching approaches in early childhood settings. Some of these include:
Developing appropriate learning experiences and curricula for young children
Forming partnerships with families and communities
Addressing cultural diversity
Emergent literacy
Managing early childhood education programs
Researching current issues in the field
Graduates of the program can go on to teach and lead early education in the greater Los Angeles area. Some careers that alumni have taken up include positions as instructors, site supervisors or principals of local school districts' children's centers, service coordinators, supervisors in community-based organizations, and many others. They also become experts in early childhood education and advocates for young children and their families.
---

The Master of Arts in Early Childhood Education program at California State Univesity, Fresno is California's only nationally approved program of its kind, as recognized by the National Association for the Education of Young Children (NAEYC). It provides specialized training for a variety of professions in educational settings working with children from newborn to primary school. The program offers two pathways: Teacher Leader for TK-3 settings and Program Leader for professionals working in a variety of settings. On campus, the Joyce M. Huggins Early Education Center provides students with unique chances to collaborate with children, families, and other academic fields.
Graduates of this degree can find work in a variety of settings, including the public school system, Fresno County, non-profit organizations, and for-profit businesses. Discover Early Childhood EDU also acknowledged the program for supporting student career aspirations at an affordable cost while providing high-quality education.
---

For those looking to further their careers and expertise, Sacramento State offers a variety of graduate-level education programs. The programs appeal to a wide range of expertise and learning styles, including hands-on credential learning and some fully online opportunities. The graduate programs are well-rated, with US News ranking them fourth in California among large universities. They also provide outstanding value when compared to private colleges. Master's degrees are available, but they also offer certificates in education, mental health, and community involvement to prepare individuals for a variety of contexts. These include PK-12 schools, higher institutions, and community groups.
For those interested in working with children, adolescents, and families, the Child and Adolescent Development (CHAD) program provides advanced study in developmental theory and research. The curriculum stresses academic excellence in oral and written communication, as well as scholarly thought on developmental issues. Graduates can work directly with children and families, in program administration, parent education, research, community college instruction, counseling, and social service in non-profit and community organizations. Furthermore, the Master of Arts in Child and Adolescent Development degree prepares students for Ph.D. study in child development, developmental psychology, or similar subjects. As it is affiliated with the university's College of Education, the program considers adolescent development highly through the lens of education.
---

The Master of Science in Curriculum and Instruction degree at California State University, Fullerton is designed to help experienced classroom teachers prepare for curriculum and instruction leadership jobs. It provides specialized paths in elementary classroom teaching, social justice for different learners, early childhood education, and math/science education. With this, students might opt to specialize in curriculum and instruction or focus on a certain concentration. As for the Early Childhood focus, it meets major community and professional demands for high-quality education during the critical early years of schooling. Given the requirement for well-planned and successful preschool, kindergarten, and primary grade instruction, this emphasis strives to generate early childhood education professionals.
---

The Master of Arts in Early Childhood Educational Psychology program at California State University, Northridge prepares students for positions of leadership and teaching in programs that serve early children and families. The curriculum highlights the importance of diversity, equity, inclusion, and social justice. Graduates are prepared for a variety of professions such as child development teachers, program directors, early childhood education supervisors, child advocates, and professional development providers. They also hold evening classes to cater to working professionals. Moreover, the curriculum provides community service opportunities through fieldwork and mentorship programs.
---

Sonoma State University's Master of Arts in Early Childhood Education is a totally online program aimed to improve instructors' understanding of child development. It is also geared towards the early education of children ages 0 to 8, as well as their family relations. Graduates are in high demand for early childhood education leadership jobs throughout California, and the degree qualifies teachers for the California Child Development Permit at the director level. Furthermore, the program emphasizes the connection between child development, learning, and culture, with an emphasis on continuity of experience from home to school. Some themes covered by the courses include:
Advocacy
Language and literacy development
The significance of play in learning
Social and emotional elements of learning
Communicating with families
Building optimal learning settings
The curriculum comprises of 30-36 units that must be completed in two years. With this online setting, students must attend synchronous online sessions on particular weekday evenings.
---

The Master of Early Childhood Education program at the National University is created for early childhood educators who want to make a difference in the lives of their students. The program prepares students to work in higher education as directors, leaders, advocates, or educators who train early childhood teachers. The curriculum is taught by instructors with terminal degrees in early childhood education, and it focuses on reflection on current challenges and field research. It also adheres to the Universal Design for Learning (UDL) theory and the National Association for the Education of Young Children (NAEYC) principles.
The curriculum allows students to pursue their passions in-depth and can be finished in as little as 10 months. Graduates are prepared to work as preschool or kindergarten teachers, early childhood teachers, directors of early childhood education, or even professors of early childhood development at colleges or universities. The curriculum also emphasizes critical thinking, self-reflection, and effective leadership abilities in order to promote the profession of early childhood education for the community as a whole.
---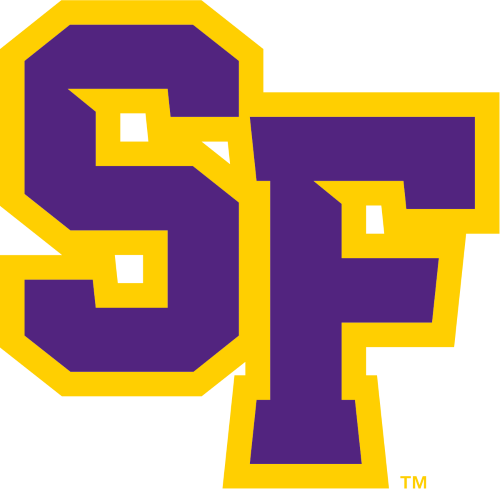 The Master of Arts in Early Childhood Education program at San Francisco State University is designed for educators who want to expand their knowledge of research, theory, and practice in multicultural and multilingual early childhood settings. It is administered via the university's Department of Elementary Education and is intended for professionals who work with children aged 0 to 8 years. The degree prepares educators for teaching and leadership jobs in early childhood education, including those in infant, toddler, preschool, primary grades, community colleges, and early childhood administration. Furthermore, the courses completed in this program are suitable for completing the California Child Development Matrix criteria for the Teacher and Administrator levels.
This program has a transformative impact on the lives and careers of its graduates. It improves teaching expertise, encourages thought and inquiry, and ignites a love of teaching. Graduates also gain leadership skills and make educated decisions to help young learners get ready for school and transfer smoothly. Lastly, the emphasis on teacher research and inquiry in the curriculum prepares educators to thrive in their professional journeys and advocate for good change.
---

Biola University's School of Education seeks to train Christian educators to have a positive influence in a variety of educational settings via value-oriented education, scholarship, and service. Their aim is to cultivate prominent educators who use their abilities, gifts, and scholarship to fulfill the needs of a diverse student population. Graduate programs offer high-quality teacher training with an emphasis on guided thinking, ethics, and professional practice. Faculty members also promote academic rigor and collaborate closely with students to foster instructional leadership excellence.
With that, their Master of Arts in Education program is a research-oriented degree that prepares applicants for a variety of academic contexts, including leadership roles. It may also lay the framework for furthering one's education with a Ph.D. The curriculum emphasizes professional writing, research, and theory. After completion of their degree, it is expected that students will be able to:
Analyze educational issues from a biblical perspective
Recognize and value diversity among students
Demonstrate professional growth through empirical research and effective communication
Evaluate scholarly articles
Apply concentration-specific knowledge to improve their professional practice
---

California Baptist University offers an Online Master of Science in Education with a specialty in Early Childhood Studies (MSE/ECS). It aims to equip individuals with the leadership qualities needed for success in a variety of early childhood jobs. These include careers such as educators, administrators, and program experts. The curriculum provides a blend of ideas, which are integrated into research, and actualized through practical skills. Overall, this equips candidates for job success. The online curriculum offers coursework to assist students in achieving their professional goals in this discipline. Students will be able to confront global issues ethically, through self-reflection, thinking critically, and engaging with others. As a whole, the program also aims to give them the capacity to make effective decisions after graduating.
---

The Master of Arts in Early Childhood Education is another option, which is an online program at Pacific Oaks College. It prepares graduates for leadership positions in public schools, state agencies, and even daycare services. The 30-credit degree can be completed fully online in two years full-time or four years part-time. The curriculum promotes inclusivity and anti-bias education as part of a transformative strategy. Students acquire hands-on experience in a variety of settings while learning about staff development, administration collaboration, and working with families and children.
Graduates gain abilities in identifying and addressing classroom issues and designing outcome-based learning experiences. They are also taught skills in making ethical judgments, and effectively engaging with many stakeholders in the early childhood profession. Students with diverse schedules and learning preferences can benefit from the online approach. However, it is important to note that the program does not qualify for a K-12 teaching or service certificate in California.
---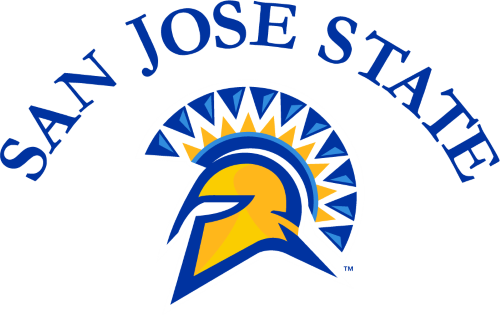 San Jose State University offers undergraduate and graduate programs that equip students with a comprehensive curriculum in child and adolescent development theory, research, policy, and practice. Students receive a comprehensive awareness of numerous developmental theories and milestones, as well as the impact of child-rearing techniques on growth.
The Master of Arts in Child and Adolescent Development program focuses on early childhood through emerging adulthood, social and emotional development, and cognitive and language development. It also prepares graduates for a variety of career paths such as doctoral programs, child and family counseling, teaching, and community outreach. The curriculum lasts two years, beginning in the fall and ending in the spring, and consists of 30 units, including 9 units of electives.