Clinical mental health counseling has become an increasingly sought-after field for both clients seeking relief and professionals hoping to enter the helping profession. In fact, the mental health industry is expected to grow 25 percent by 2029, according to the Bureau of Labor Statistics. California employed 34,820 mental health professionals as of 2021, and this number will grow. To accommodate the increasing numbers and demand for counseling services, several universities have developed clinical mental health counseling master's programs in the state. We have divided our list of Master's in Counseling programs into categories, including affordable, accredited, no GRE, and accelerated master's in counseling degrees.
M.S. in Counseling Programs Offered Within the State
In general, counseling master's degrees in California follow the same format as counseling programs in other states. Programs that satisfy the state's educational requirements to become licensed as a professional counselor (LPC) will have a combination of coursework and practical experience working with clients under a supervisor. The resources and format of these programs may differ, but the basics are the same.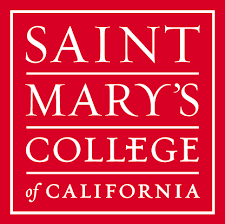 St. Mary's MA in Counseling stands out because it offers students seven areas of specialization, including career counseling, general counseling, higher education and student affairs, higher education and student affairs/professional clinical counseling, marriage and family therapy and professional clinical counseling (integrated emphasis), school counseling, and school psychology. The last two include a Pupil Personnel Services (PPS) credential. Regardless of specialization, students go through the program in a cohort of the same 15 to 18 students. Each specialization requires students to complete 40 credits specific to that specialization on top of the core requirements for the degree. Students in specialization with clinical counseling-related topics must also complete a practicum experience. The program can be completed in two, two-and-a-half, three, or three-and-a-half years, as the program offers flexibility for its students. Tuition is $1,115 per unit, so full tuition for the program could be anywhere between $53,520 and $75,820 depending on the number of credits students take. The GRE is not required.
---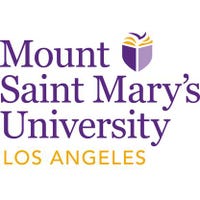 This Counseling Psychology program at Mount St. Mary's offers three specializations, including general counseling psychology, marriage and family therapy, or Marriage and Family Therapy with an ¡Enlaces! Certificate. The general counseling psychology specialization does not require students to complete an internship and only requires 36 units of coursework compared to the MFT specialization, which is 60 credits and does require an internship. Because of this, students taking the general counseling psychology track are not academically eligible for licensure in California upon graduation. Instead, graduates of this program are poised to enter other helping fields, such as academic advising, career counseling, community college counseling, social services, behavioral intervention, early childhood settings and other roles which require counseling and advocacy skills. Those seeking licensure, the school's site says, should consider pursuing the MFT specialization instead, but anyone interested in either entering a non-licensed counseling-related profession or pursuing a doctorate might consider this as an option, as students have the choice to write a thesis as part of their 36 credits.
---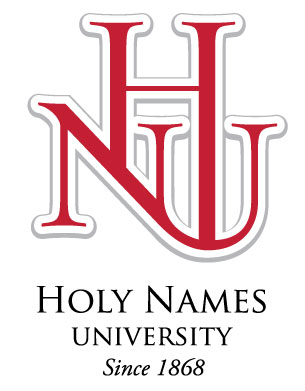 This social justice-oriented program prioritizes flexibility for its students. With 75 partnerships with various agencies in the region, the school's field unit/practicum takes place in key community settings, where students will be in prime locations for helping and healing individuals within the community. Coursework itself is comprised of 63 units, and overall coursework trains students in key values areas, including clinical practice; professional, ethical, and legal competence; diversity and cultural competence; research and writing fluency; and theory. Students of the program graduate fully prepped to become licensed by theCalifornia BBS as an LMFT and as a Licensed Professional Clinical Counselor (LPCC). Furthermore, the program offers students free licensing exam preparation, a perk many schools do not touch on. Students learn from licensed and practicing faculty, and the courses themselves are offered in late afternoons, evenings, and weekends for students' convenience. No GRE is required for admissions consideration.
---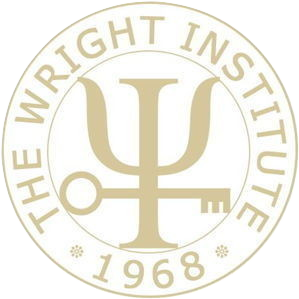 The Wright Institute's two-year program offers a flexible class schedule to accommodate working students and students with families and other priorities. Students are a part of a cohort as they move through the program, with 15 to 21 students generally making up one cohort. Some courses are made up of larger groups of students of 30 to 40. The Professional Development Seminar ranges from 8 to 12 students. The program organizers crafted coursework and training around values of collaboration, holisticism, and resiliency-oriented treatment. Students must complete 60 credits of coursework in multicultural counseling; family therapy; research; addictions; marital and couples counseling; sexual development and health; psychopharmacology; biopsychosocial approaches; crisis, disaster, and trauma counseling; and aging, among others. In addition, students complete their fieldwork practicum at placements in the Bay Area and around the state. No GRE score is required to apply.
---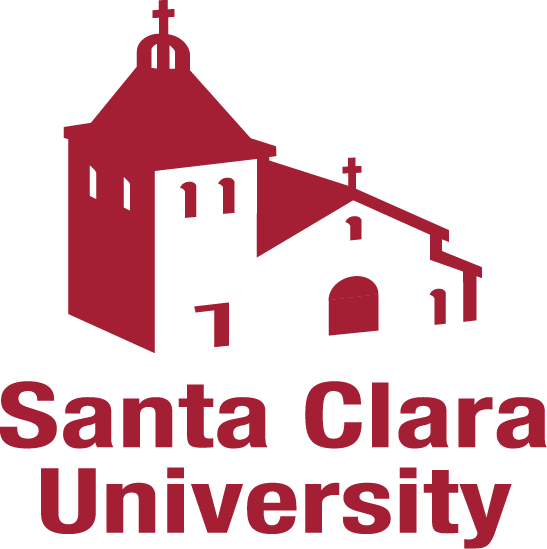 This MA in Counseling program is not meant for students hoping to pursue licensure. Instead, this 45-unit master's degree qualifies students for counseling-related work and settings that do not require a license but may require a master's degree, such as career counseling, academic counseling, behavioral health counseling, or pastoral counseling. It is also a good graduate program for students hoping to pursue a doctorate. This two-year full-time program, which is also available part-time, is available both online and on-campus. At $701 per unit, the program also offers $2 million in scholarships. Furthermore, students can choose between a number of program specializations, including LGBTQ counseling, Latino counseling, health psychology, and correctional psychology. Coursework focuses on interpersonal communication, psychology of relationships, human development, personality and psychotherapy, research methods, counseling processes, multicultural counseling, legal and ethical issues, trauma and grief counseling, and substance abuse. Despite not being a program that leads to licensure as a clinical mental health counselor, students must complete a field experience focused on professional goals. Students must also complete a comprehensive exam by the end of their time in the program focused on the theory and practice of non-mental healthcare counseling.
---
CACREP Accredited California Counseling Masters
In the United States, students who hope to go on to get licensed as counselors must attend counseling programs that satisfy the minimum requirements for licensure set out by individual states. These include things like specific courses that must be covered, program length, and minimum supervised practicum hours, among others. While most states accept schools and programs as long as they satisfy these requirements, some states specifically require programs to be accredited, which means they have been examined by an accrediting agency for quality. The most recognized accrediting agency for therapy programs is the Council for Accreditation of Counseling and Related Educational Programs (CACREP), though California does not specify that students must complete a CACREP-accredited program. The following are accredited counseling programs in California.

Alliant's MA in Clinical Counseling program is CACREP-accredited and offered at the university's California School of Professional Psychology in Fresno. The program prioritizes integrative mental health care and cultural competence, shaping future therapists well-trained in recognizing stereotypes, identifying societal barriers, and helping clients from all sociocultural backgrounds manage their wellness. The program is offered both online and on campus. Students begin gaining hands-on experience offering counseling services to clients from their first year in the program. Each clinical experience year builds on the last, and students eventually earn a total of 700 clinical experience hours. Within these 700 hours, students are also required to earn 280 hours of supervision, which is provided by an approved supervisor on-site. Coursework revolves around foundational theories and techniques, ethics, and professional identity, among other topics. Practicum hours give the student experience working with couples, individuals, groups, and families, as well as assessment and interactions with many mental health challenges. The 60-credit program takes a minimum of two years to complete.
---

Offered by CalState Fullerton's Department of Counseling, the MS in Counseling program with a specialization in clinical mental health settings is accredited by CACREP and approved by the California State Board of Behavioral Sciences (BBS). This program was designed with a focus on creating culturally competent counselors. Coursework teaches students foundational theories which are primarily humanistic, relational, and integrative. Coursework further prioritizes ethical practice, historical and philosophical foundations of counseling, diversity awareness, clinical skills, treatment planning, research, and professional writing. Because the coursework required comes to 63 credits, the program takes a minimum of three years to complete and up to five years to complete if done part-time. By their third and fourth semesters, students begin working in supervised placement sites at non-profit community agencies around the region. The GRE is not required for this program, though students should make sure to complete the prerequisite courses specified on the program's admissions page. The program specifies that students should schedule their coursework and plan their enrollment status based on their personal needs, so the program is designed to be versatile, with day and evening classes offered in the Fall and Spring semesters.
---

Palo Alto's CACREP-accredited Counseling MA gives students the option to specialize in either the couples and family counseling emphasis or clinical mental health emphasis. The clinical mental health emphasis prepares students to become Licensed Professional Clinical Counselors (LPCC) in California. Coursework emphasizes professional identity, ethics, social justice, cultural diversity, human development, counseling practice, systemic practice, career development, and leadership, among other topics. For the clinical fieldwork experience, students take a clinical practicum that lasts between 9 and 12 months. During this time, students are expected to earn 700 hours of counseling-related experience, 280 of which should be gained from direct counseling hours. The program is offered both on-campus and in a hybrid format. As such, students have the option to work with clinical partners of the school from the region, the country, or even around the world, depending on the student's interests and agreement with the school and placement site. While the general counseling program says it is offered in a hybrid format, the mental health counseling emphasis webpage states that the program is offered online. Regardless of whether students choose to complete the program with the on-campus, hybrid, or online option, all formats are taught by licensed faculty with backgrounds in family therapy, child and adolescent development, clinical practice, counselor education, and other areas.
---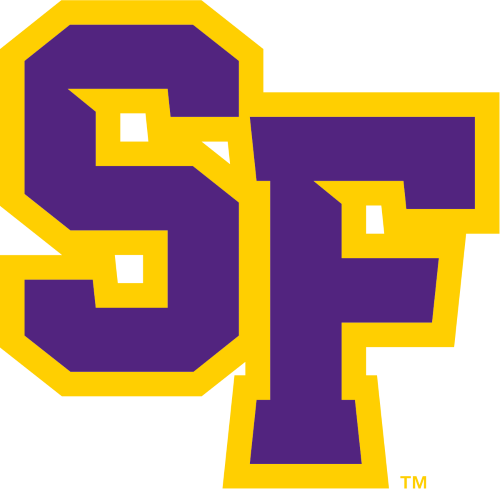 Students of San Francisco State University's Master of Science in Clinical Mental Health Counseling are taught from a biopsychosocial and pluralistic lens and learn to work with clients from both traditional and post-modern modalities and techniques. Integration is key, with students learning to combine physical, emotional, and mental aspects into their practice. Along with being prepared to become LPCCs in California, graduates of the program are also academically qualified to become Nationally Certified Counselors (NCC) and Certified Rehabilitation Counselors (CRC). Coursework includes topics such as theoretical framework, human development, generic counseling, socio-cultural factors, career development, assessment, evaluation, research, and professional development. Students must complete at least 60 units of coursework to graduate as well as at least two separate fieldwork placements. San Francisco State partners with at least 150 different clinical agencies to help match students to supervised practicum sites. Students must also complete a culminating experience for counselors course, which is a paper meant to synthesize the student's learning and experiences throughout the program. The MS can be completed either full-time or part-time.
---

Saybrook offers an MA in Counseling which takes three years and 60 credits to complete. The CACREP-accredited program applies holistic and systemic perspectives in its teaching and training of future counselors. The MA in Counseling has a Clinical Mental Health Counseling Specialization which is offered hybrid online. In addition to coursework, students take part in three semesters of fieldwork, including the Practicum, Internship I, and Internship II. In total, students earn 700 hours of counseling-related experience, much of which is earned in direct face-to-face work with clients but may also include supervision, treatment planning, paperwork management, and teaching or learning events. Along with the practicum and internship, students are also required to complete a one-time virtual residential orientation at the start of the program. In addition, students complete two five-day-long residency conferences throughout the program. During conferences, students experience lectures, workshops, talks by invited speakers, roundtables, courses, seminars, and formal and informal discussions with peers and faculty members.
---

The Chicago School's MA in Clinical Mental Health Counseling is completely online. Students must complete 60 credits to graduate, including coursework and fieldwork, which usually takes three years full-time. In classes, students are taught by experienced faculty, most of whom are fully licensed counselors. Classes focus on ethics, research, program evaluation, diagnosis, theories, career development, assessment, counseling interventions, prevention, early intervention in community settings, multicultural competence, and professional identity. The program emphasizes the scholar-practitioner model, which means that classwork must be supplemented with hands-on application of skills, techniques, and principles learned in class. This hands-on experience is gained during the practicum and internship portion of the program, during which students earn at least 700 hours of fieldwork. During the practicum, students earn 100 hours, and during the internship, students gain 600 hours of experience, including coursework, a national exit exam, a capstone project, and 600 hours of clinical work at an approved site. Students must also complete two mandatory on-campus residencies, during which they will network with peers and faculty as well as learn during workshops, lectures, speaking events, and other opportunities.
---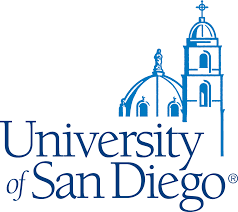 Graduates of the University of San Diego's counseling program are academically qualified to pursue licensure as both an LPCC and an LMFT. The MA is offered in the School of Leadership and Educational Sciences' Department of Counseling and Marital and Family Therapy. The program's coursework fully meets academic requirements set out by the National Board of Certified Counselors (NBCC), which means students should be able to seek licensure in most states around the country, though each state has different requirements. The program takes two years and 60 credits to complete full-time and includes the requirement for students to complete 700 hours of counseling-related experiences during the fieldwork practicum portion of the program. These 700 hours include at least 280 hours of direct client contact. The remaining hours could be in supervision, paperwork management, treatment planning, and other related work. The program is more expensive than others on this list, at $1,602 per credit unit. The school attempts to make the program more accessible for students by offering several scholarship and grant opportunities and making seeking financial aid approachable.
---
No GRE-Required Counseling Programs in California
The Graduate Record Examination, or GRE, is a standardized test is generally taken after completion of the undergraduate career and before entering graduate school. The original purpose was to test the grad school applicant's readiness for continued education, and most universities had a minimum score that applicants must earn to even be considered for admission. However, in recent years and especially since the Covid-19 pandemic, most universities in the U.S. have decided to temporarily waive requirements to submit scores or do away with them altogether. This makes U.S. schools' applications a bit more similar to schools around the world, as the U.S. has been the only country in the world to require GRE scores.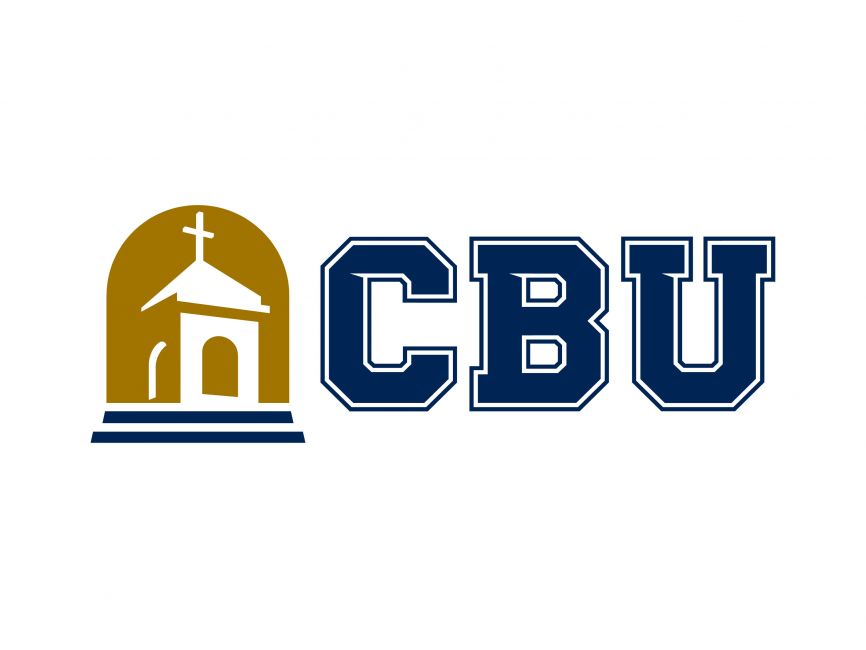 This 60-unit program takes two years to complete full-time. Coursework is grounded in scientifically backed techniques and theories and a Christian worldview. Coursework includes topics such as admission and treatment, clinical assessment and diagnosis, treatment planning and case management, interventions, legal and ethical issues and standards, research and program evaluations, Christian faith integration, and counselor professional identity. On top of classes, students take part in practicums at more than 100 approved partnered clinical sites with which the school has formed relationships over the years. Students may complete fieldwork training in community mental health agencies, schools, churches, and clinics, among other settings. Furthermore, this program offers students the chance to do interdisciplinary mental health simulations with students from other healthcare fields. Tuition is $782 per unit, so this program is middling as far as costs are concerned. Students are not required to submit GRE scores for admissions consideration.
---

Dominican's MS in Counseling Psychology is a base program that trains students in consultation, case-management, education, and training in many settings. On its own, this program takes 43 credits to complete, but it does not qualify graduates for licensure. Those who are hoping to continue on and become licensed counselors must take one of the programs specializations, either the Marriage and Family Therapy track or the Professional Clinical Counseling track. The Professional Clinical Counseling (PCC) emphasis is 60 credits-worth of classes as well as a clinical practicum. Like practicums at other school counseling programs, Dominican's fieldwork requirements have students earning minimum hours working both directly with clients and in tasks related to counseling. The practicum further requires students to undergo direct guidance with a site supervisor either in groups with other supervisees or individually. The school partners with at least 50 organizations to place its students for fieldwork. Some organizations include the YMCA Urban Services, Bay Area Community Resources, Interfaith Shelter Network, Compass Family Services, St. Vincent's, Hospital By the Bay, and Petaluma City Schools. Classes are offered on a full-time or part-time basis, as well as late afternoon, weekend, and evening classes. No GRE is required in the admissions application.
---

The 60-credit MA in Counseling Psychology program at Golden Gate University has a combination of coursework and fieldwork experience to prepare students for licensure upon graduation. Courses include topics such as lifespan development; cross-cultural counseling; group counseling; research; therapeutic communication; psychopathology; assessment; psychodynamic models; child and adolescent psychology; child and adolescent assessment and treatment; couples and family counseling; law and ethics;neuroscience and psychopharmacology; human sexuality; addiction and substance use; assessment, treatment, and reporting of abuse; and career counseling. For the 300-hour practicum experience, the Traineeship Coordinator and Career Services Staff work with their students to create a traineeship application and help with professional interviewing. They also help the student find a placement throughout the Bay Area and around the state. The program is online and hybrid in its delivery, and students to not need to send GRE scores with their application materials.
---

Pacifica's program is two and a half years long and operates on the cohort model, so most students go through the program largely with the same group of peers. Coursework prepares students in ethics and law; professional skill development; human growth and development; child abuse assessment and treatment; psychopathology; family systems; domestic violence; geropsychology; multicultural counseling theories and techniques; group counseling; human sexuality; community mental health counseling; marriage, family, and relationship counseling; assessment; child psychotherapy; and research, among others. As part of their their theory and praxis courses, students are prepared to research and write a thesis as well as seek practicum experiences. The practicum requires students to earn a minimum of 300 hours in counseling-related work, including 280 direct client counseling hours. Students are also required to take part in supervision meetings with an approved supervisor. Students can begin the practicum at any time after completing their first year spring quarter courses. No GRE scores are need for application to the program.
---

Meridian's Counseling Psychology Program is offered in two formats: online and hybrid. Coursework is designed to be flexible, and online lectures and courses are asynchronous and do not need to be attended live. Students can also optionally select Transformative Learning Labs either onsite or online to apply their learning in a way which suits their learning style. The program requires students to complete 92 credits to graduate, including classroom coursework and fieldwork experiences. It generally takes students 24 to 36 months to complete the program, though students have up to six years to finish all required credits. Students can further choose to specialize in transformative leadership, developmental coaching, health coaching, collective trauma and social healing, tranformative learning, expressive and movement arts, clinical psychology, depth psychology, transpersonal psychology, integral psychology, yoga and psychology, somatic psychology, somatic psychology, or organizational development. With coursework costing $676 per credit unit and flexible course options and scheduling, this program makes our list of more affordable programs in California. No GRE is required for admission.
---
Accelerated California Counseling Masters
Most clinical mental health counseling master's degrees take two to three years to complete. An accelerated program, on the other hand, can be completed in as little as 12 months. There are many benefits to completing an accelerated program, including more quickly reaching the goal of becoming an LPC, potentially spending less money on tuition due to fewer semesters, and greater scheduling flexibility. Dual degree programs in which two degrees can be earned for the same amount of time it would take to complete one are also considered accelerated.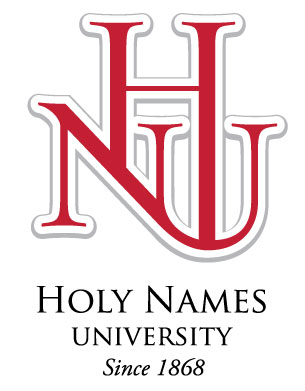 Students of this on-campus dual degree program have the opportunity to earn both their counseling master's that qualifies them for LPCC or MFT licensure and a degree in forensic psychology, which gives students the preparation to work in criminal justice related counseling work. The program is 81 units total, including courses in counseling foundations and research; psychopharmacology; forensic psychology foundations; psychopathology; forensic psychology and law; criminal behavior psychology; forensic psychology interventions and treatment; substance abuse assessment and treatment; group therapy; trauma and crisis intervention; and many others. In addition, students take part in both a practicum and an integrating seminar, which ties together the two specializations. In addition to coursework and practicum experiences, students have the chance to take part in workshops and lectures with local partners and professionals to further their education. Graduates of the program go on to enter many professions, including licensed professional clinical therapists and counselors, juvenile justice programs, parole and probation officers, and jury research services, as a few examples.
---

This CACREP-accredited program is offered online and claims to be both accelerated and affordable. The program, which is a part of Concordia's Townsend Institute, includes 60 units of coursework and 6 elective units all taught from a Christian worldview. Courses take seven weeks and are led by licensed faculty active in the field. Some courses are taught by the Townsend Institute's founder, Dr. Johon Townsend, who is a Christian writer and psychologist. Along with foundational courses, students complete supervised internships in which they practice their skills in the counseling field. The GRE is not required to apply. According to the website, the program is affordable at $695 per credit unit, which is less expensive than many California programs. Scheduling flexibility makes it easier to take courses when it is financially feasible for students. Students can complete the program in 24 to 46 months. The program labels the 24-month option as accelerated.
---
Affordable California Counseling Programs
The cost of education has risen steadily over the years, and many students may be looking specifically for programs that will allow them to save some money. A university or program that is affordable has taken steps to lower tuition costs as well as offer access to financial aid and scholarships. Generally, tuition that is around $10,000 a year or less is considered affordable, though this depends on the state. Many schools consider themselves to be affordable if the cost per credit hour is $600, as opposed to some schools with tuition costs in the thousands per credit hour. Here are a few of the more affordable counseling programs in California.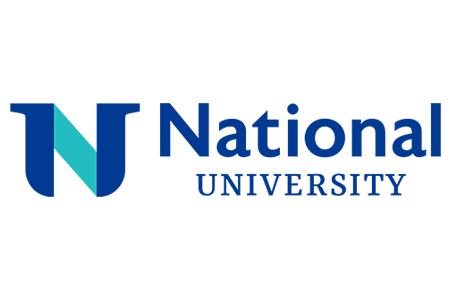 This 100 percent online Clinical Mental Health Counseling degree takes 32 months to complete, 20 courses, and 60 credits, which includes the practicum and internships. Classes train students in counseling theories, ethics, legal standards, evidence-based approaches, diagnosis, treatments, and professional identity. The coursework is paired with required fieldwork hours in which students work directly with clients and also in other work related to counseling, such as treatment planning and documentation. During the practicum, students earn at least 40 hours of client contact in sessions, while the internship requires students to earn 240 hours of direct client contact. During the time spent in both the practicum and internship, students must have time with a supervisor weekly, at least one hour per week individually or with a triad of other supervisees. This program at National University is more affordable than many of equal quality in California. The cost per course is $1,905, or $635 per credit unit, putting the total tuition cost of the program at $41,050. While this is still more than $10,000 a year, it is far less expensive than many in the state, and even less than many of National University's other graduate programs. On top of the school's financial aid and scholarship offerings, National University could be considered one of the state's more affordable counseling graduate programs.
---

This hybrid model operates with students in cohorts, going through the program with the same group of students. Along with foundational concepts, coursework is designed to create culturally sensitive counselors and includes training in trauma, crisis intervention, community collaboration, recovery-model approaches, and evidence-based interventions and practices. Students attend class two nights a week and have online assignments and lectures as well. Courses are seven weeks long. The program takes two years and 68 credits to complete, including practicum requirements. Coursework is taught from a Christian worldview, and students are encouraged to see their work as counselors from a biblical perspective. The faculty as well are experienced scholars and practitioners who have won awards in research and gained specialization in areas like couples therapy, at-risk youth, and addiction treatment, among others. In addition to not requiring a GRE to be considered for acceptance to the program, the tuition is more affordable than many similar programs in California. Tuition is $650 per credit hour, and with opportunities in federal work-study, grants, loans, and scholarships, students have plenty of options for funding their education.
---

This on-campus program is 60 credit units for students seeking the MFT specialization and 69 credit units for the LPCC specialization. The program takes between two-and-a-half and three years to complete, and students complete a year-long practicum in addition to coursework. Students have the option to complete their practicum at one of the California Institute's six Integral Counseling Centers or at a site at community settings around the region. The program takes a holistic view of therapeutic work with clients, and coursework encourages students to integrate spirituality, multiculturalism, and libration in their personal framework through which to approach counseling individuals, groups, couples, and families. Coursework is informed by the thinking of Indian philosopher Haridas Chaudhuri. This program does not require GRE scores, and the California Institute's master's program costs $11,178 per year, which is around the $10,000 national standard for affordable graduate programs and comparably one of the more affordable California counseling master's programs.
---

Touro University Worldwide offers a Counseling Master's degree is offered specifically with an addictions counseling specialization. Students of the program graduate academically qualified to pursue licensure as substance abuse and behavioral disorder counselors. The program is 100 percent online, and operates under the scholar-practitioner model of training. Coursework comes to 60 credits in total and includes a supervised practicum and internship working with clients in addiction and substance abuse recovery. Students complete 100 practicum hours and 600 clinical internship hours. At least 280 hours should be completed with direct supervision. Touro University Worldwide's program is among the most affordable on this list at $400 per credit unit. The school further offers tuition assistance options for students to help with out-of-pocket costs. In addition, this two-year full-time program can be completed at an accelerated format, with eight-week sessions.
---

This program is offered on-campus with online course options. The program is offered on a non-licensure track at 63 credits and a licensure track made up of 72 credits. Students take courses in assessment and treatment; foundational theories and techniques; couples and family counseling; human development; law and ethics; cross-cultural values; group counseling; elder care and aging; psychopharmacology; and other topics. Students are also required to to complete nine units in biblical foundation courses. Students in the licensure option are also required to complete nine credits-worth of practicum. Students in the non-licensure option must complete a capstone thesis. The program tuition costs $604 per credit unit, making this program fairly affordable. In addition to completing required coursework and practicum hours, students must be recommended for graduation by six Behavioral Sciences faculty members in an effort to train and release competent counselors into the world.